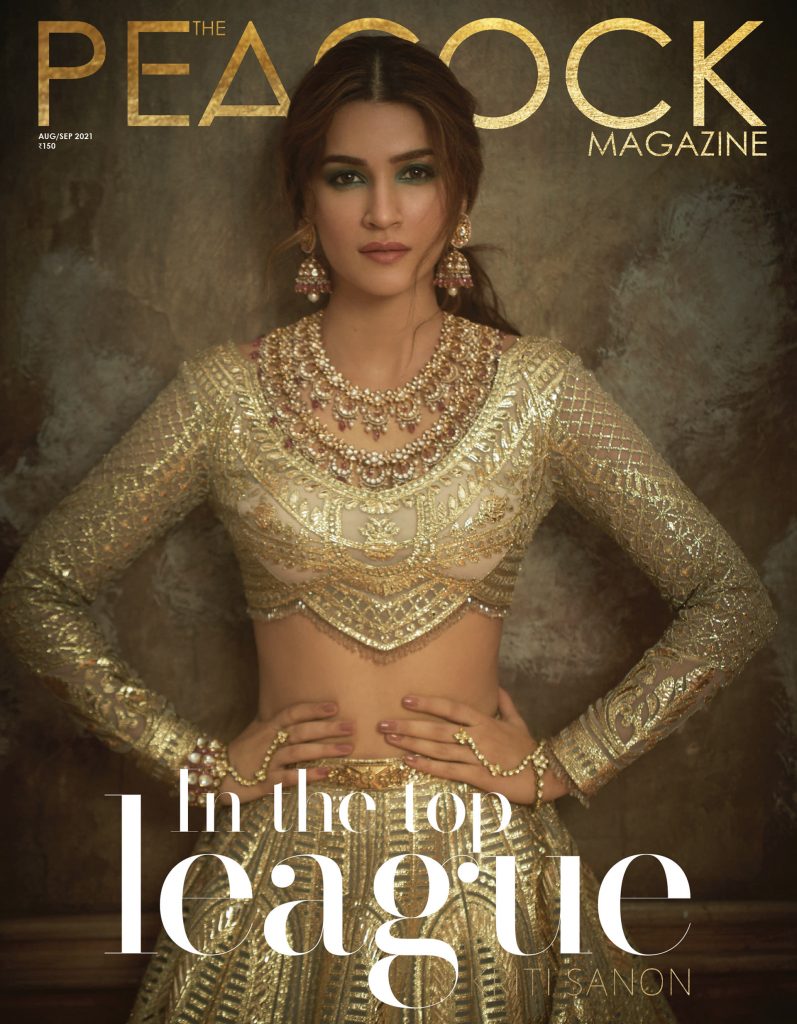 CREDITS –
PHOTOGRAPHER – ROHAN SHRESTHA
CREATIVE DIRECTION AND STYLING – NUPUR MEHTA PURI OF N2ROOT
MAKE-UP – ADRIAN JACOBS
HAIR – AASIF AHMED
SHOES – JIMMY CHOO
JEWELLERY – BIRDHICHAND GHANSHYAMDAS
WARDROBE – FALGUNI SHANE PEACOCK
IN THE TOP LEAGUE – KRITI SANON

'Perfection' is a word that is not only highlighted in Kriti Sanon's dictionary, but also one that she lives by almost on an everyday basis. Be it her stint at engineering or getting the look in her BTS film right, Kriti ensures she gives her best till the point of perfection. It comes as no surprise that this, indeed, has been the biggest catalyst in making her a top league Bollywood actor.
Kriti opens up to The Peacock Magazine about how every film has contributed to place her where she currently is and how she is basking in the success of her latest release Mimi.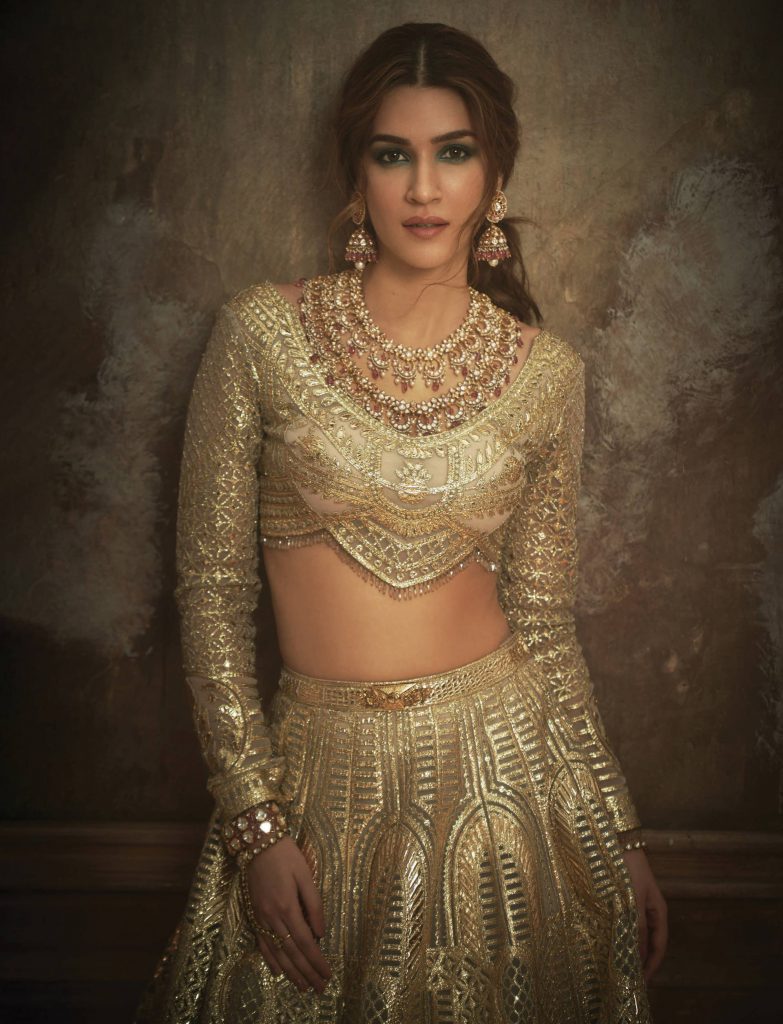 [Q] When did you develop an interest to pursue a career in acting?
I think it was in my second year when I started modelling and started getting a few TV commercials. While I was shooting for one of those TV commercials, I discovered that I could act and that I enjoyed being in front of the moving camera and whatever little bit of acting was required in the TVC it was something that was new to me and I really enjoyed that.
[Q] How did you get your debut film?
Actually, my debut film, honestly, is a Telugu film 1: Nenokkadine, which just happened very suddenly. I just mean, I was called to audition. I flew to Hyderabad to audition. And within a few look tests and auditions, I think I was finalised. And my Hindi debut Heropanti happened after I had shot the first schedule of the Telugu film. So, I was in Mumbai and I went to meet Sabbir Sir and Sajid Sir for Heropanti, and they wanted me to give a look test with Tiger (Shroff), where I was supposed to do a scene with him in full hair and makeup. And, I remember meeting Tiger for the first time at that look test and in that audition of mine. And, once we finished the shoot, Sabbir Sir just told me, you know, we need to meet Sajid Sir for some time, so come with me in the car. And, I hopped in. In the car he told me that, "Krits, in 10 minutes you're going to sign the film". So I kind of signed my first film on the day of my audition, which was very, very surreal. I just couldn't believe it. I remember calling my parents from the car and telling them that I'm going to sign the film. And, my manager reached Nadiad Sir's office, and I just signed it there. And, it was just so quick to even absorb or celebrate or feel anything. I was just too thrilled and excited. And, yeah, that's the moment I would really remember. I have a visual memory of it.
[Q] What would be that one incident that changed your life?
I would say my debut film. Getting Heropanti really, really changed my life. I'm an engineer who had never thought about becoming an actor earlier. When I got my first film, and from there on everything was upward and onward. It (Heropanti) was the perfect platform one could get for a debut where one had a lot to perform as an actor, there were Hindi film songs that one would want to do in their first film and it was a love story. Sajid Sir produced it at a scale where we were marketed in the best possible manner. The film garnered so much love. For a film with two debutantes, the amount of money that it made, the kind of love that it garnered, the way the songs worked so well with the audiences, we both got so many praises. I couldn't have asked for anything more from my first film.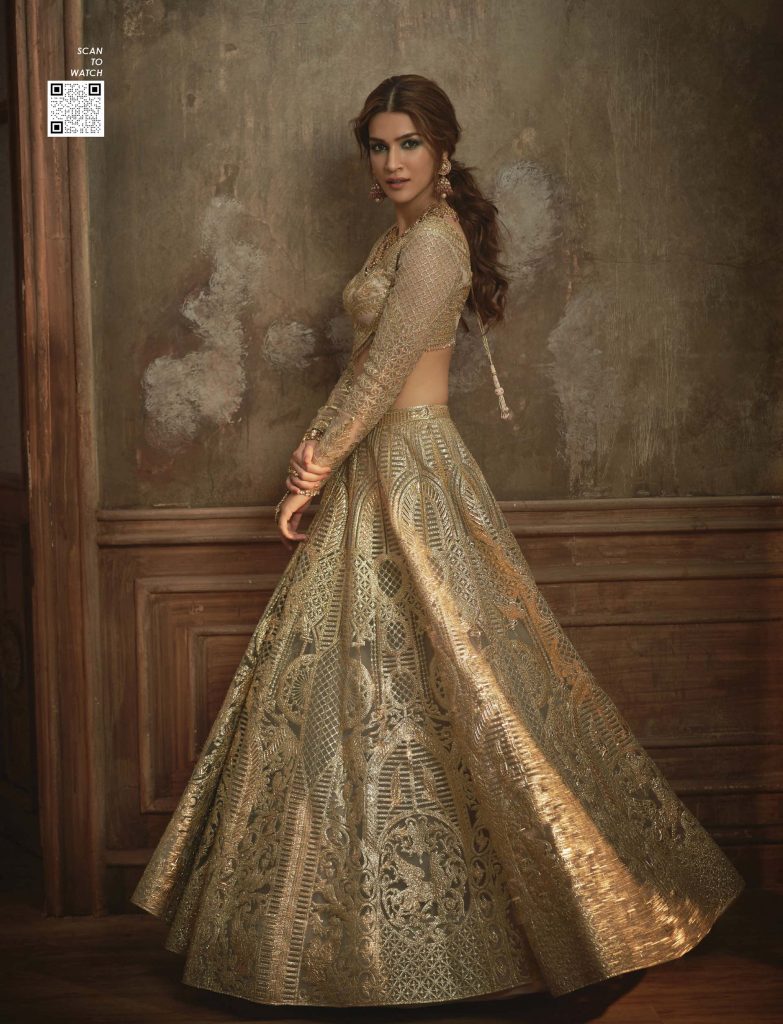 [Q] Are you about interesting roles irrespective of their length or should the movie be a complete package right from the makers to the cast to the length of the role and everything associated with it?
I think length of the role is not the main concern always. For me, the impact that the character has and how interesting that role is and the script matter the most. If it is not a great script and you have an interesting part to play, that's not going to add up to anything. First and foremost, the script has to connect with me. I want to feel like watching the film in the theatre. I always feel that I hear it as the audience whenever I read or hear the script. I always look at it from an audience's perspective whether I would want to watch it or whether I connect with it. Then, of course, the director, producer and co-actors come in later. First, the script and the part need to connect. It could be a shorter part but if it makes an impact in totality then that's what I look for.
[Q] Any particular film or role that helped you discover the in-depth actor in you?
I think there have been multiple roles that have slowly added to my growth and helped me discover the actor within me. I would start with probably Raabta where the film didn't end up working, but with the kind of prep process that I went through, I think, it broke some sort of a barrier around me. And, I think I came out a little bit as an actor. I started looking at scenes differently. I started speaking and throwing my dialogues differently. I think I opened up as a person and as an actor in that film. I got to learn so much. And, I think for the first time, I got a role where, you know, firstly, there were two roles belonging to two different times because it was a film based on reincarnation, and both the roles were very layered and not very, very basic and simple. So, I think that the prep process really helped open me up as a person and as an actor. And, I think because of that, I think I could take it forward in Bareilly Ki Barfi, you know, where I could push the envelope a little bit more and try a character which was away from my comfort zone in a different world, which I had never, ever experienced. And when people really appreciated my performance in Bareilly Ki Barfi, I think that kind of also gave me a lot more confidence. And then I would say Panipat to some extent, helped me grow as an actor, discover my process a little bit more, and become a little more confident in my craft. I think Ashu (Ashutosh Gowariker) Sir again pushed me a little bit, beyond what I could take myself, and that translated beautifully, and people noticed that in the film. Finally, I think Mimi really, really helped me grow, discover my process personally. I think it kind of opened up some knots in me and I just kind of realised that I could fly higher and I could do so much more. I think as a film, it gave me such a range to perform as an actor. The character started as this naive girl who wants to be an actress and, you know, she's spunky, she's lively, she doesn't like kids and she's willing to take risks for her dreams. And then what happens to her and how in the second half she completely changes to the slightly more mature woman now who's a mother and who is willing to go to any extent for her child, and she's just loving it as a mother like how every mother is. That graph of the character was so beautiful that I knew that as an actor I could do so much more. Now I could really, really go deep in this character and go till my true potential and bring out something that people had not seen. And, I think that's why I was really passionate about that project, because it gave me so much to chew on. Somewhere I discovered a few things about my process while filming that particular film. I think while I was shooting that, I could sense that I was changing, that I was growing, that I was evolving, and that I was becoming better at what I do.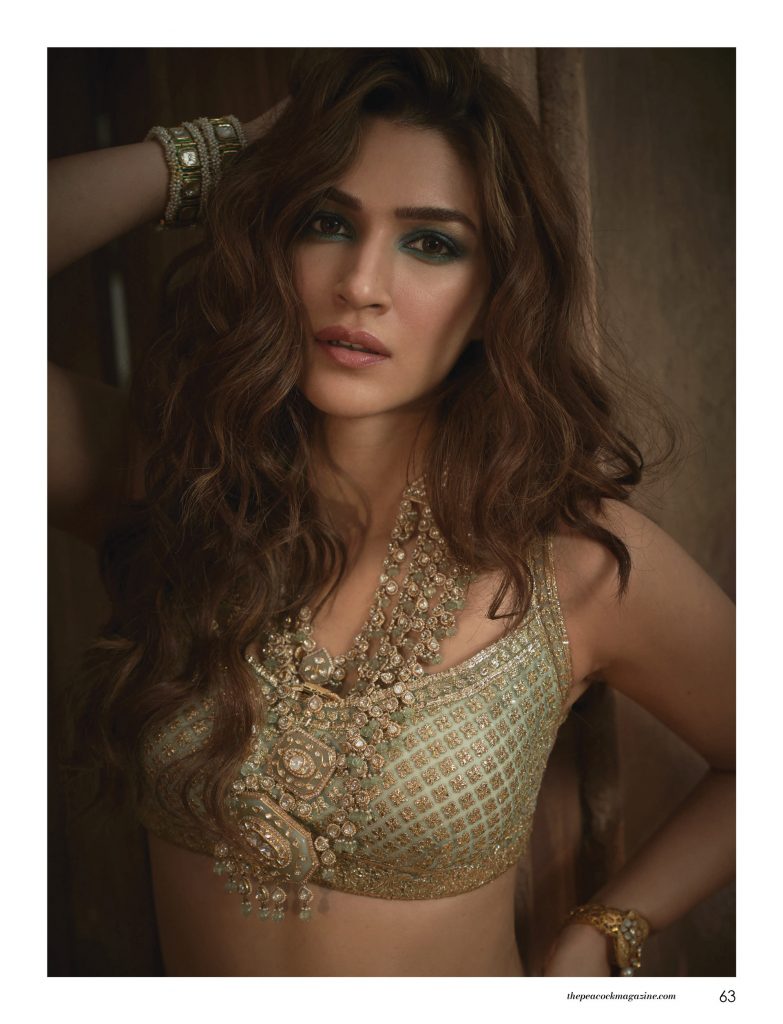 [Q] What about you has not changed even after achieving huge success?
I think success has not changed my core and my values and the person that I am deep in my heart. How I am with my friends, how I am with my family that has not changed. I'm the same simple middle-class girl at heart. I'm the same person who just needs her bunch of people around, who doesn't like dressing up or getting into hair and makeup, who likes being lazy on an off day and doesn't like even sometimes taking a shower because she's lazy and she wants to be in bed all day. I still like the simple things in life. I still like ghar ka khana. I still like to have a nice, fun day with my family, a nice chilled out dinner party with my friends and my bunch of people. So, I think the girl I have been at heart, at my core, hasn't changed. The way I deal with people, my relationships haven't changed. When I meet my best friends, whenever I go to Delhi, I end up having sleepovers with two of my really, really close friends from college. That sleepover is exactly the same. We end up chatting till the wee hours at night and, you know, I end up sleeping the first, and we end up eating a lot of junk, clicking a lot of pictures in every possible angle and talking about lives with absolutely no hope. And that still remains the same. So, I think I am proud that I have evolved as a person and as an actor. But at the same time, I feel like I'm still rooted to my core cells, and that is something that I would never want to change.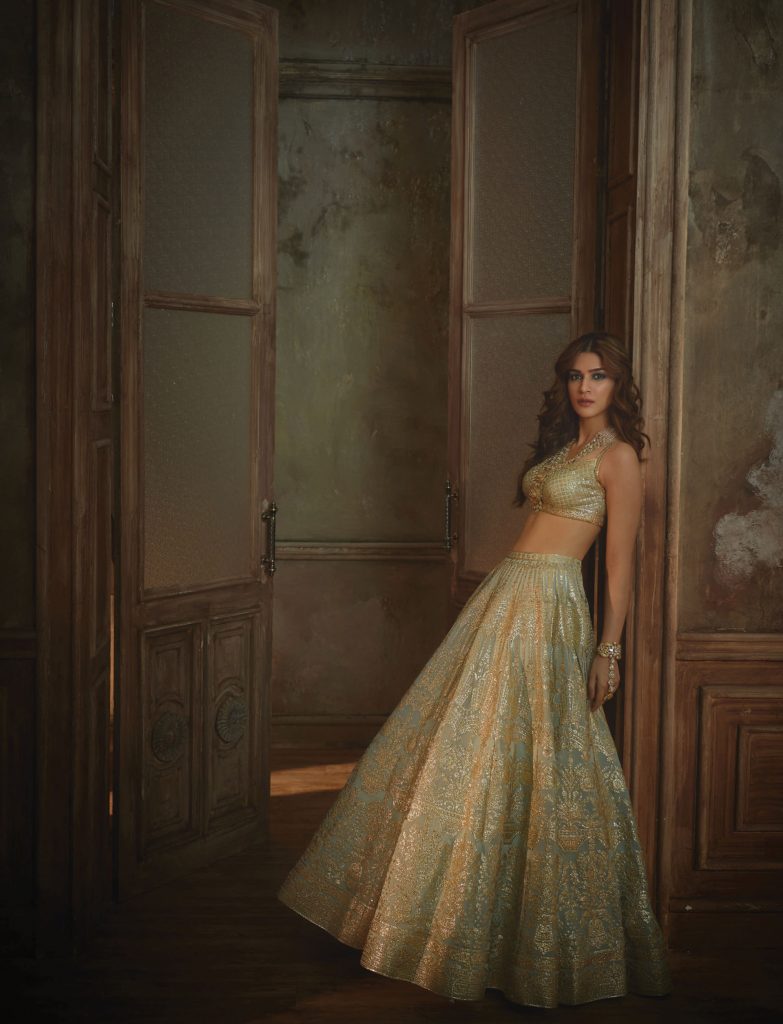 [Q] Who has been the biggest influence in your career?
I don't think I have any particular person who influenced my career totally. I think I am one of those who listen to everyone around me, but I kind of take my own decision with my gut feeling. But yes, I do have a lot of people who have always acted as sounding board whenever I want some feedback, or I'm stuck in a decision, or I'm confused about something, whether it is my family, my parents, my sister, or my manager, or even Sajid Sir or and even Dino (Dinesh Vijan). I think these are the few people that I kind of end up asking for advice whenever I'm in need of something.
[Q] Are you the kind to thrive on healthy competition, or do you simply ignore it and focus on yourself?
I think I kind of focus on myself more in my journey. I think everyone has a very different journey so you can't compare your journey with someone else's. So, yes, I do focus on what I'm doing, and I feel the need to constantly grow and get better and do better work. But at the same time, yes, I am competitive by nature. So, I do believe in healthy competition, which is there subconsciously in my mind, I feel. But I'm not stalking people about what they're doing and what they're not doing. But yes, I feel like healthy competition is always good. It kind of keeps you motivated. It kind of stops you from being lazy. So, I thrive in that as well. But, I think I'm more or less focused on what I am doing and where I am headed.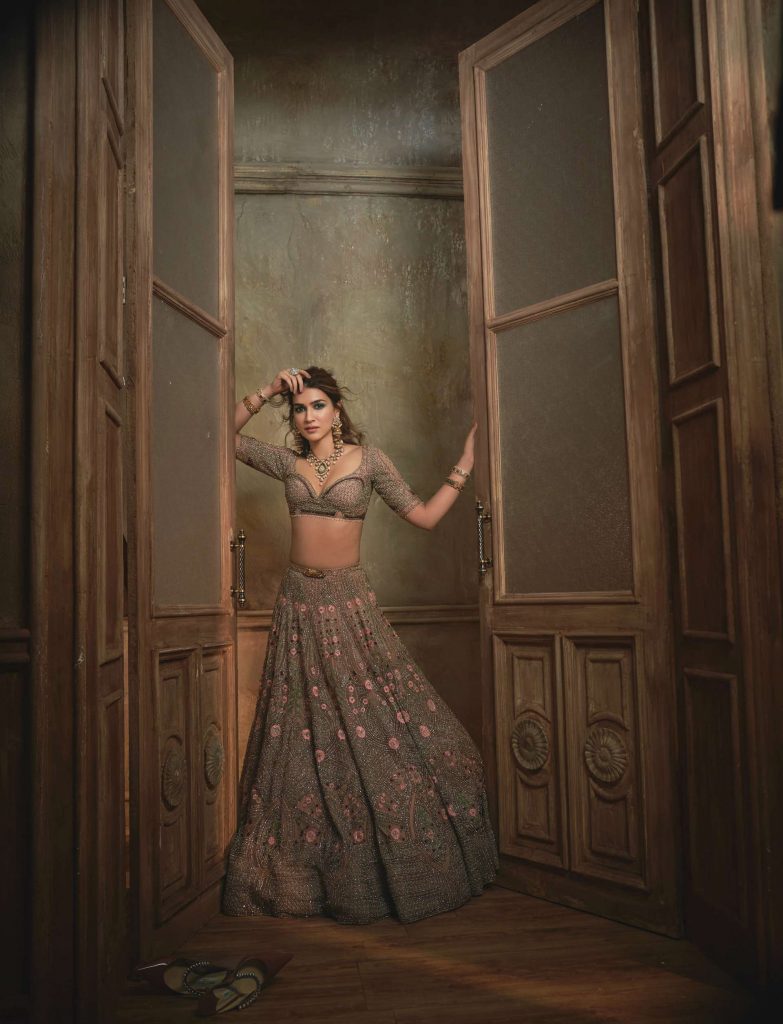 [Q] What has been your career-defining moment?
I would like to believe that Mimi is a career defining moment. I think there are many milestones that one has in their careers. I think I've had a few, whether it's Bareilly Ki Barfi, or Heropanti, to some extent Panipat for the recognition of my performance. But I think Mimi seems to be a bit of a turning point, more than a milestone at this point. It's my first film that I have carried on my shoulders, of course, with the support of an amazing, amazing cast. It's the first time that I've kind of led and it's more around my character and her journey. And, I think the kind of reviews and the kind of love that has poured in for both the film and my performance, it's been very, very gratifying. I feel it's just nice to get validation from people and it's nice to get due for your talent and your work. And, at this point, I feel like it seems to be a bit of a turning point. At least that's what people are saying. So, I don't know how true that is, but yes, I haven't felt this kind of love in my career before. You know, with the kind of unanimous, positive reaction that's coming, the kind of messages I'm getting, you know, I'm just so happy we put in so much of love and effort and heart and soul, everything into this film. And, I've lived with this film for about two and a half years now. I've gone through this physical transformation of gaining 15 kilos and then losing it. And, of course, it's been a mentally challenging, draining kind of a role, probably my most challenging role. So when there is appreciation for that kind of a performance, it does feel like you can push the envelope a lot more now, you can take risks, you can do better, and grow bigger. And that's what I'm feeling at this moment.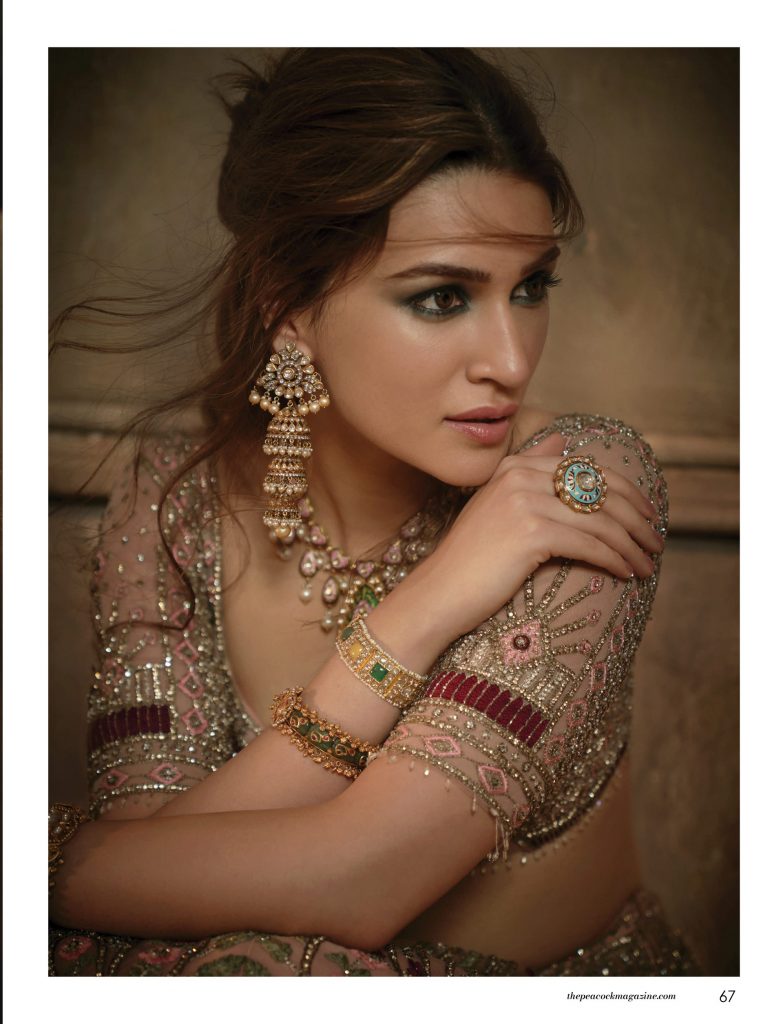 [Q] You are constantly in the limelight with your brand endorsements, magazine features, and more. Do you think today an actor today can be relevant and trending with this kind of fame or is it only the number of films and its BO earnings that speak for the actor?
See, I feel yes. I mean, as actors, we can be relevant with our brand endorsements and magazine features and many more things. But I feel everything comes only when you are doing a certain amount of work in your films. At the end of it, I am an actor and I want to work in firms and I want to act. So only if I am doing all of that and my films are being appreciated, I will get brand endorsements, I will get magazine features. So, everything else is linked to my main job, which is acting in films or acting in a series or doing the work that I do as an actor. So, I feel like that kind of is what attracts everything else.
[Q] How do you deal with your vulnerabilities? Do you often put up a strong front?
Yes, I do put up a strong front, especially in front of the public and media. If I am going through anything, only my closest friends will know. Yes, sometimes I feel like speaking my heart out on social media and I do that. But, there are times when I choose to stay shut because I don't feel it's everyone's thing to know but yes, I do show my vulnerability to my closest people, whether it is my family, my team or my closest friends. If I am going through something, I would end up talking to someone around me. But, yes, we often kind of end up putting a strong front, especially because we are in front of the camera all the time. I have had situations where I've been dealing with a heartbreak or something very personal while shooting a comedy film, but no one on set or who's watching it comes to know. So, there are times when you have to act in real life as well. I don't believe in it much but when I'm on the set, I leave my personal life behind and enjoy the world of the film and become the character. Being on the set makes me forget every worry and everything else that's been going on in my life because I enjoy it so much. I enjoy escaping into work. I don't bother about anything else anymore. But when I'm not working, I do talk things to my close people but not everyone. I don't want a stranger to think I'm weak because that's not what it is.
[Q] What are some of the personal beliefs that you firmly stand by professionally?
I think for me it is very important to be known for the work I do, for my talent, for what I bring to the table. But, at the same time it is important for me to be known as a good human being, being ethical and being easy to work with. Films are all about teamwork and collaboration, everyone on the set is doing their job and trying to make the film good. It's an industry that employs so many people and that's something I'm so proud of. When I'm on the set, it's all about being one with the team and making a great film and doing everything that I can to contribute. I feel in the longer run what lasts is how you are as a person and how you maintain your relationships. For me building and maintaining these relations is important as we all work in the same industry. And, it is important to build your own equations with people and be someone who's trustworthy.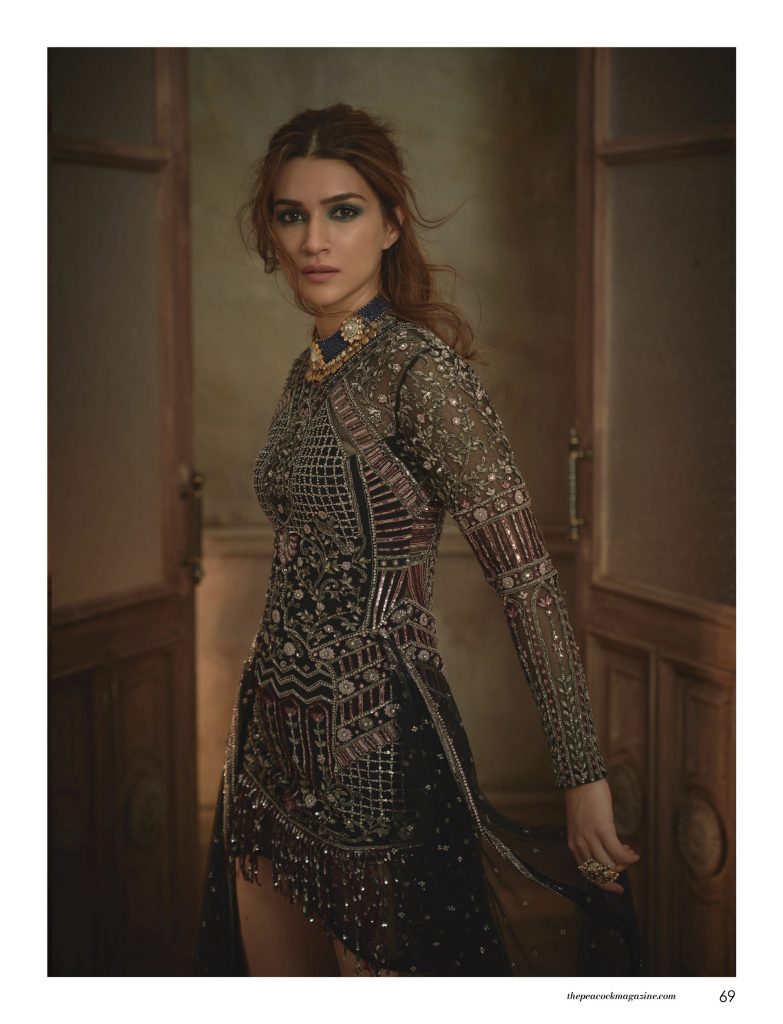 [Q] Your body of work is prolific. Do you think you're in the best phase in your career right now?
Thank you so much, firstly. Yes, I think I am in the best phase of my career so far. I'm feeling blessed that the film where I've put in so much of my passion, love, and efforts is garnering so much love and being appreciated and, finally, I am getting my due as an actor, which also feels great. I feel blessed that I am working on all the projects that I've always wanted. They all are so different from each other. They belong to different genres, whether it's Hum Do Hamare Do which is a family film with Rajkummar Rao or a Bachchan Pandey which is an entertaining film with Akshay (Kumar) Sir, which had an amazing role for me, or whether it's Adipurush with Prabhas and Saif (Ali Khan), which is based on history and mythology and gave me an opportunity to play such an iconic character that not too many people can claim to have played. There is Bhediya, which is my first horror comedy, which is also a completely different zone, then there is Ganapath with Tiger where I will get to do action for the first time. I feel I am in a very exciting phase where I am finally getting projects on my table to choose from where all of them are so exciting and so different from each other. It is exciting as an actor too, where I get to go from one set to another where no two roles are similar or intersecting. It feels like a very exciting phase to be in.
[Q] What motto do you live by?
I have a few of them. Firstly, I believe that everything that happens happens for a reason and for good. In my life, I feel, there have been so many incidents where things have not worked out and that's also been for my betterment in some way. Such incidents have so many opportunities hidden or maybe they are saving me from something I can't see at that point. So, jo bhi hota hai woh ache ke liye hota hai. I also believe in karma a lot. I believe that if you do good, you will get good in return. The vibes that you put out are the ones that will reflect on you.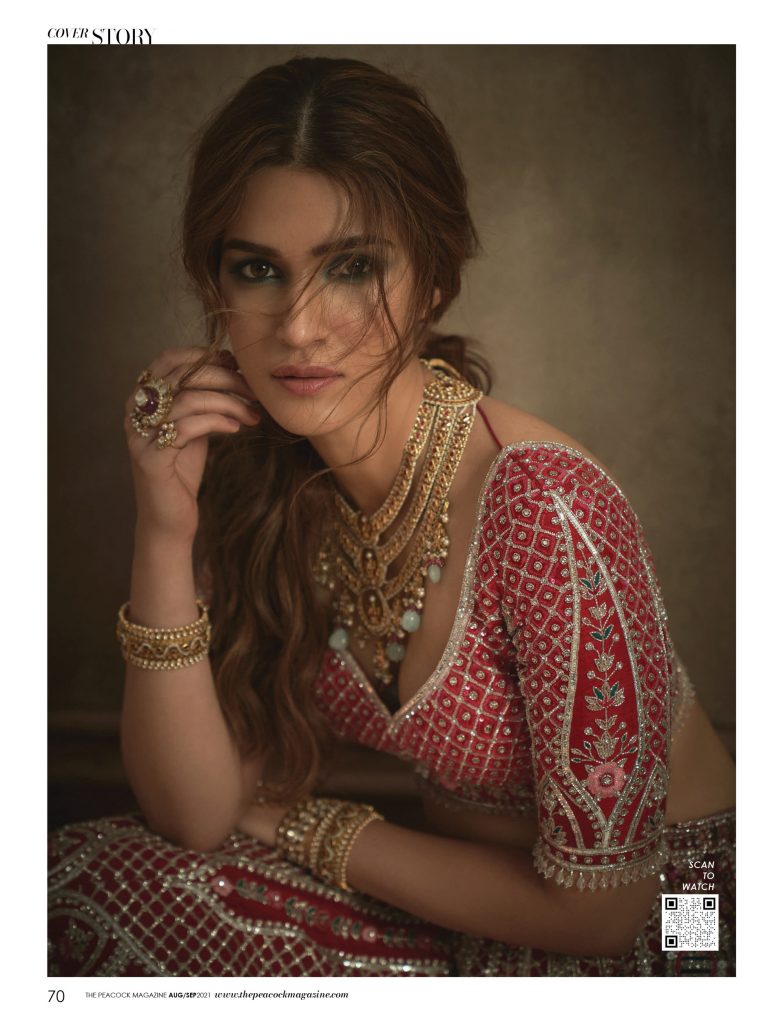 [Q] Which is that one film that is close to your heart? Why?
I think it's very difficult to pick one film because, at the end of the day, they all are my babies and they all have contributed to my career graph and they are the reason I am where I am today. But, if I have to pick one film I was extremely passionate about and one that is the closest to my heart it has to be Mimi. I have lived that character for a very long time and deeply. It gave me so much to do that I felt like giving it so much in return. It's a film that gave me wings, I already had them but it reminded me that I could fly higher. It's a film that's really been a part of my art and will always be extremely special.
[Q] Do you think a film like Mimi with such a strong message would spark change or a revolution?
Well, maybe, Mimi is not a film that can spark a revolution but it leaves you with a thought. It ends with one message but touches upon many important things through the film whether it's about abortion or how obsessed our country is with fair skin. I feel like Laxman (Utekar) Sir has this beauty of saying or whispering things in the audience's ears while entertaining you which stays with you for a long time. The last thought of the film is beautiful. It won't spark a revolution but it'll spark a thought or emotion which stays with you. So, it says something important. Those who want to pick something from it will. I have heard from a couple of people who told me they had thoughts of adopting a child and after watching the film they considered it very strongly. So, that is the impact it can have and even if it has that impact on two or or five people, that's still a start of some sort of a change.