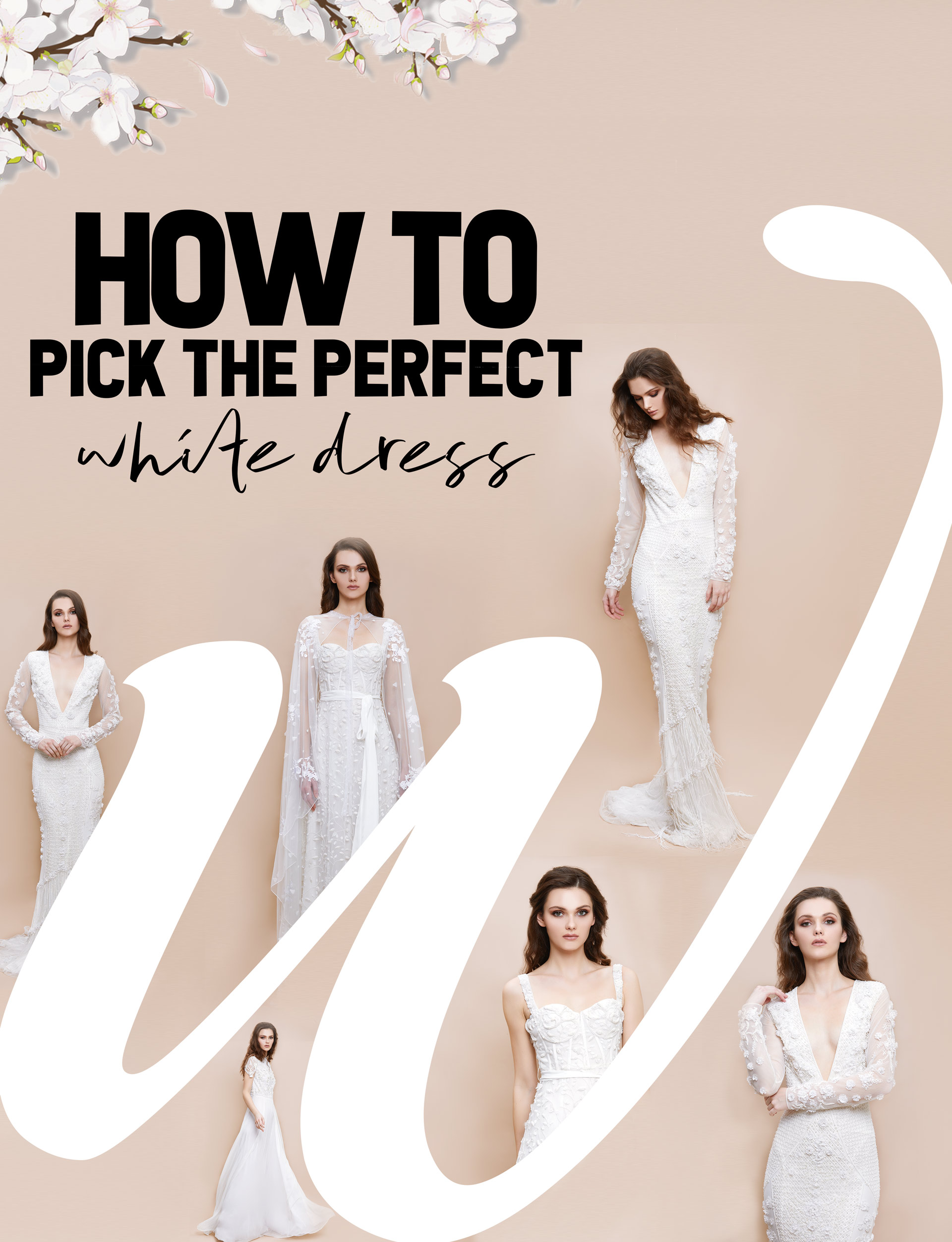 As the wedding season is officially approaching, the to-be brides have begun their endless search for
that perfect wedding dress. The traditional Indian brides have it easy as India being the boiling pot of
ethnic fashion; they are more than often swamped with choices. It's the church brides who have to
resort to International designers and brands to get themselves their dream dress. Fret not, Falguni
Shane Peacock's newest collection of white bridal gowns will more than make up in terms of choices for
the westernized brides. Hand-picked line of stand-out silhouettes in varying cuts and styles elaborated
with embellishments, lace and feathers. From flowing to form-flattering, it's inclusive of all styles and
trends, availing multiple choices to pick from. Here's a breakdown of assorted styles of gowns to find the
right match for you.

1) THE ELEGANT-CHIC BRIDE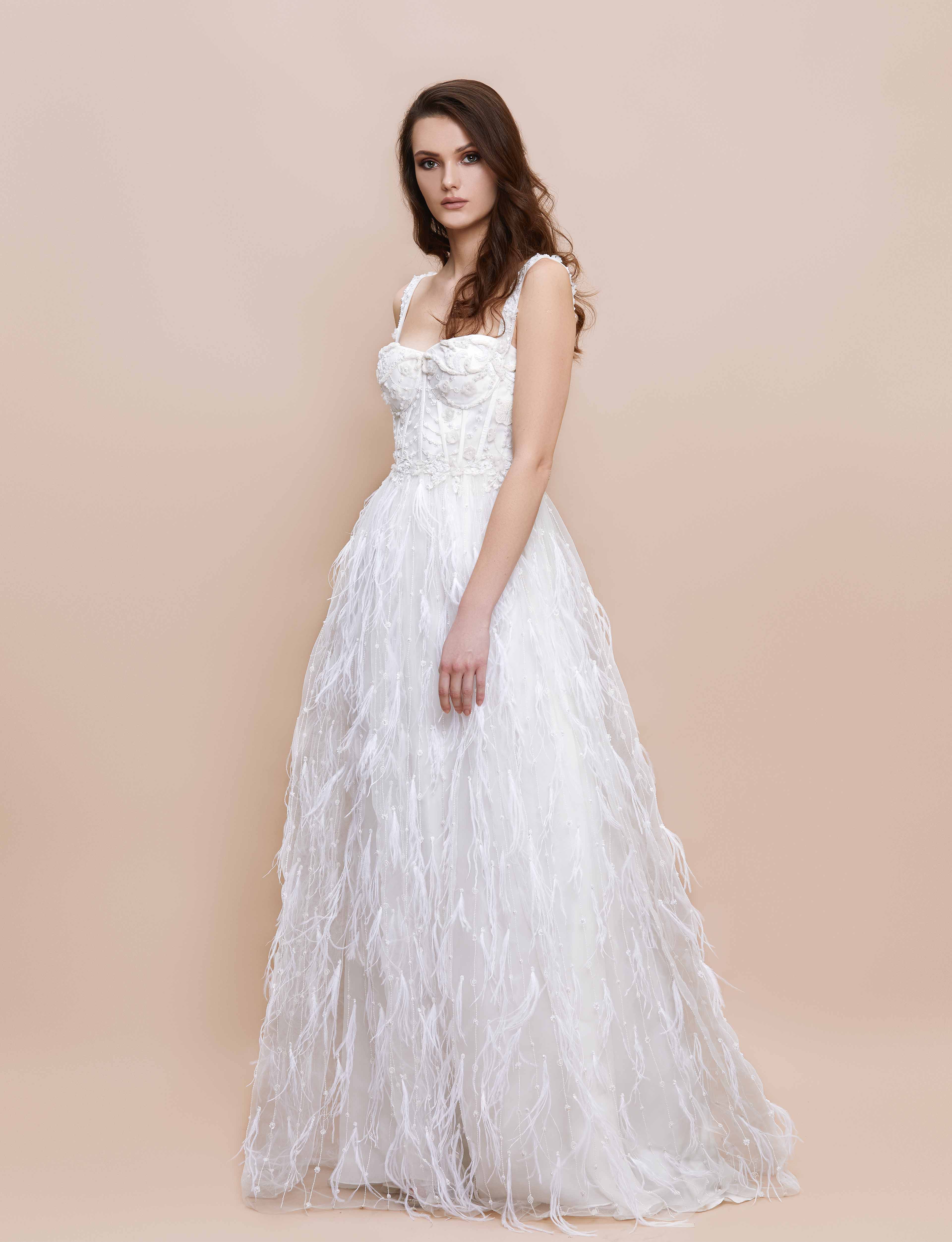 If you are the elegant-chic kind, you will opt for this corset-bodice A-line gown with scattered feathers
aiming at minimal glamor. It is tailor-made for the kind of bride who believes in less is more and doesn't
want an over-powering ensemble on her big day. The clinched waist corset gives it a subtle princess
vibe, and the minimal flare adds to the oomph.
2) THE BOLD AND BEAUTIFUL BRIDE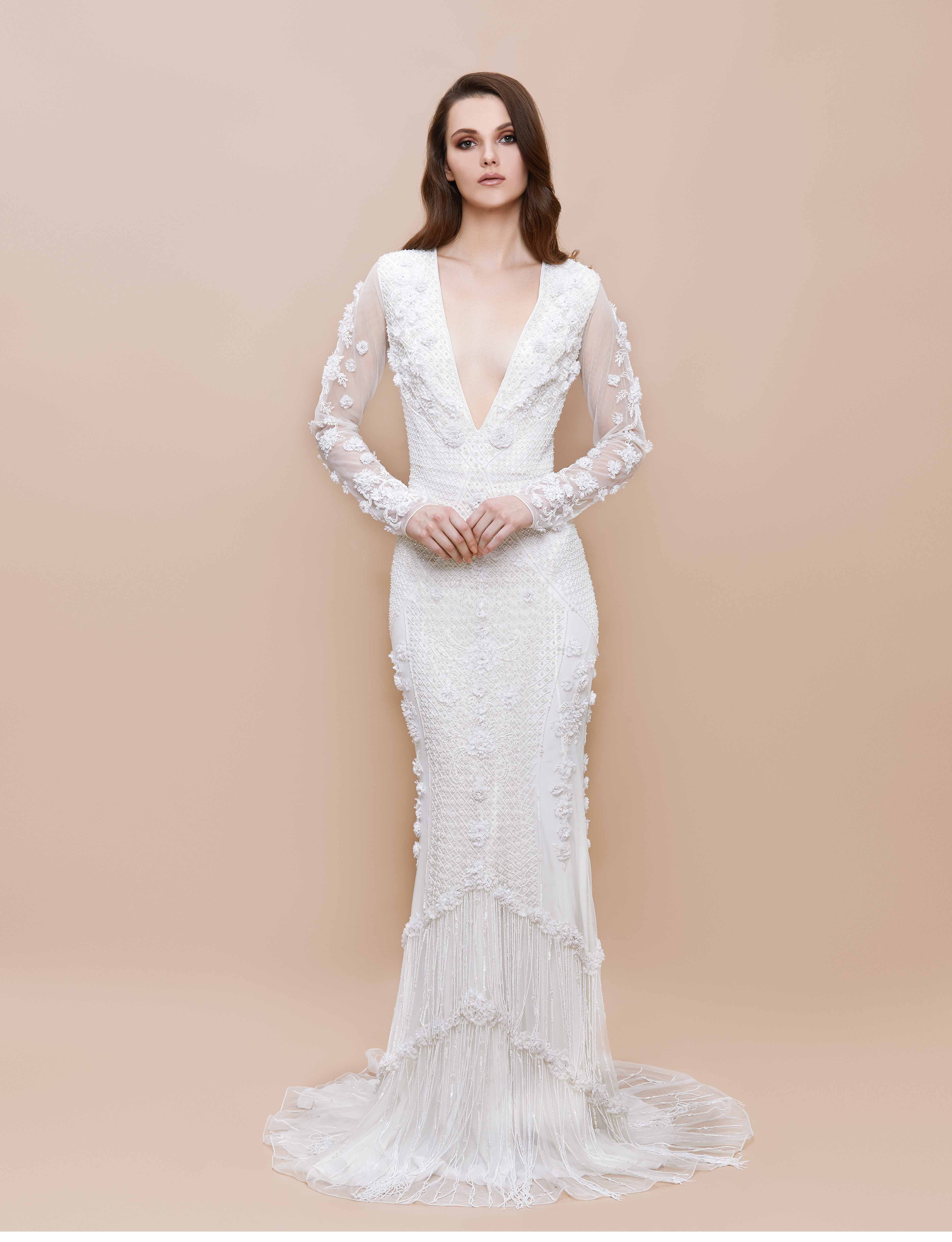 If you're the kind of bride who wants to go all-out on her big day, this dress works perfectly for you. The
form-flattering gown will effortlessly fit your curves making you look like the bold modern-day bride.
While the intricate detailing on the trailed pristine white gown makes it look respendent and pefectly
balances the edgy cut.
3) THE EXPERIMENTAL BRIDE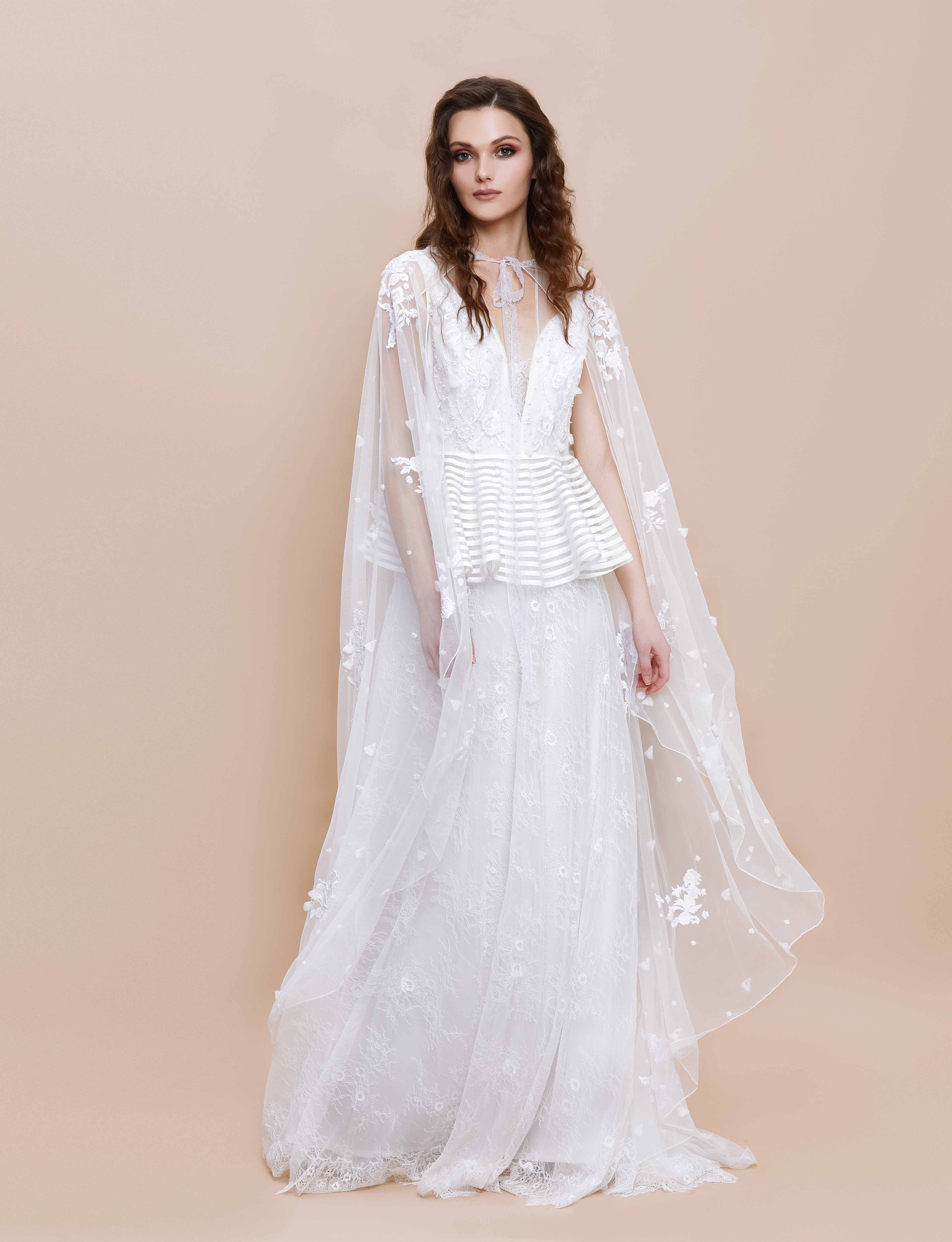 If you're looking to go elaborate and experiment with your silhouette on your wedding day, this peplum
gown with a sheer layered cape fits the bill just right. The dainty floral embroidery that is delicately
spaced makes gives it an old-world feminine texture, which is balanced with the geometrically patterned
peplum. The ensemble will be a definite head turner.
4) THE TIMELESS BRIDE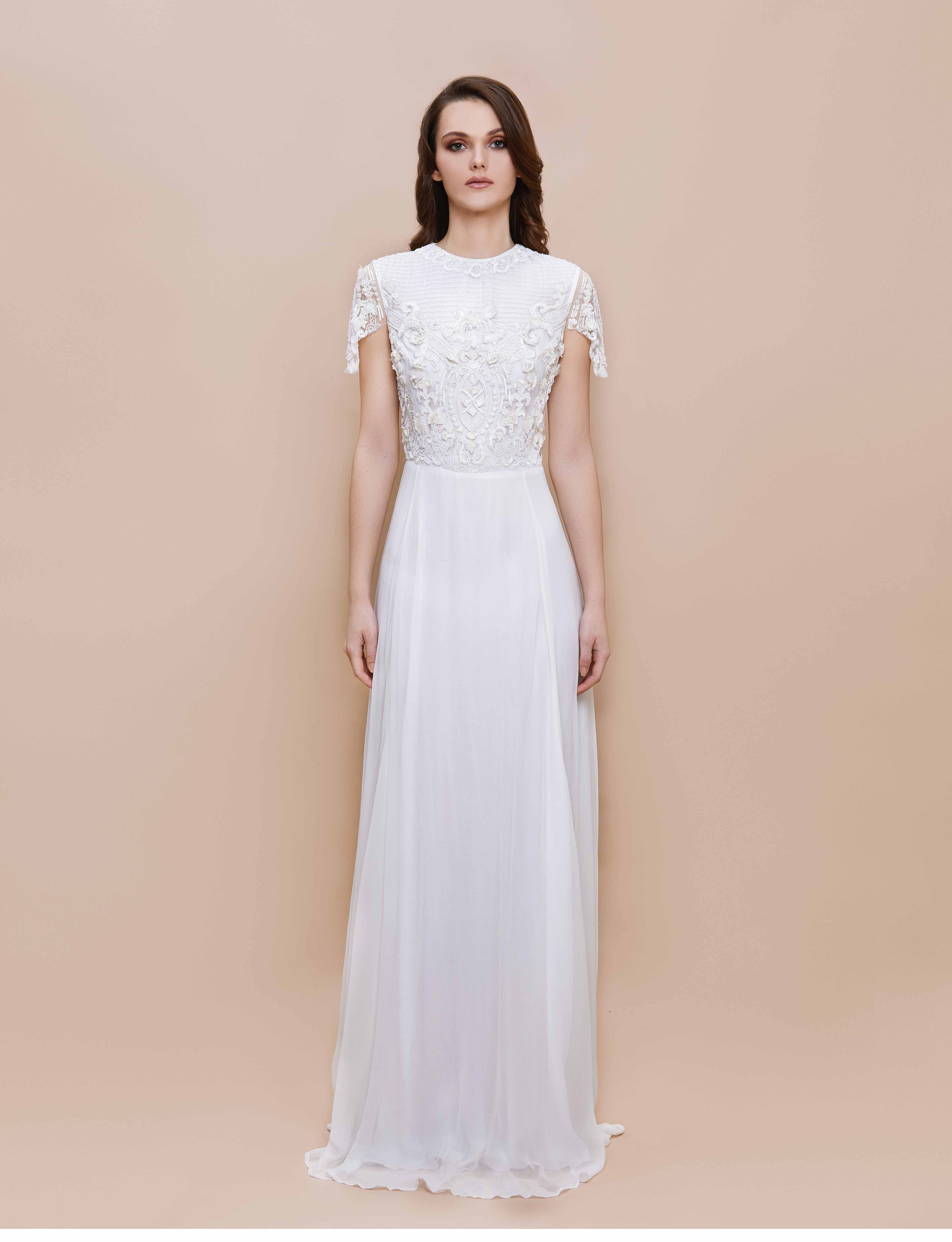 If you're the fuss free bride who wants to makes a statement with a classic silhouette, this dress defines
your type. Intricately detailed embroidery on the bodice with a flowing A-line skirt, making the perfect
bridal ensemble for the demure timeless bride.