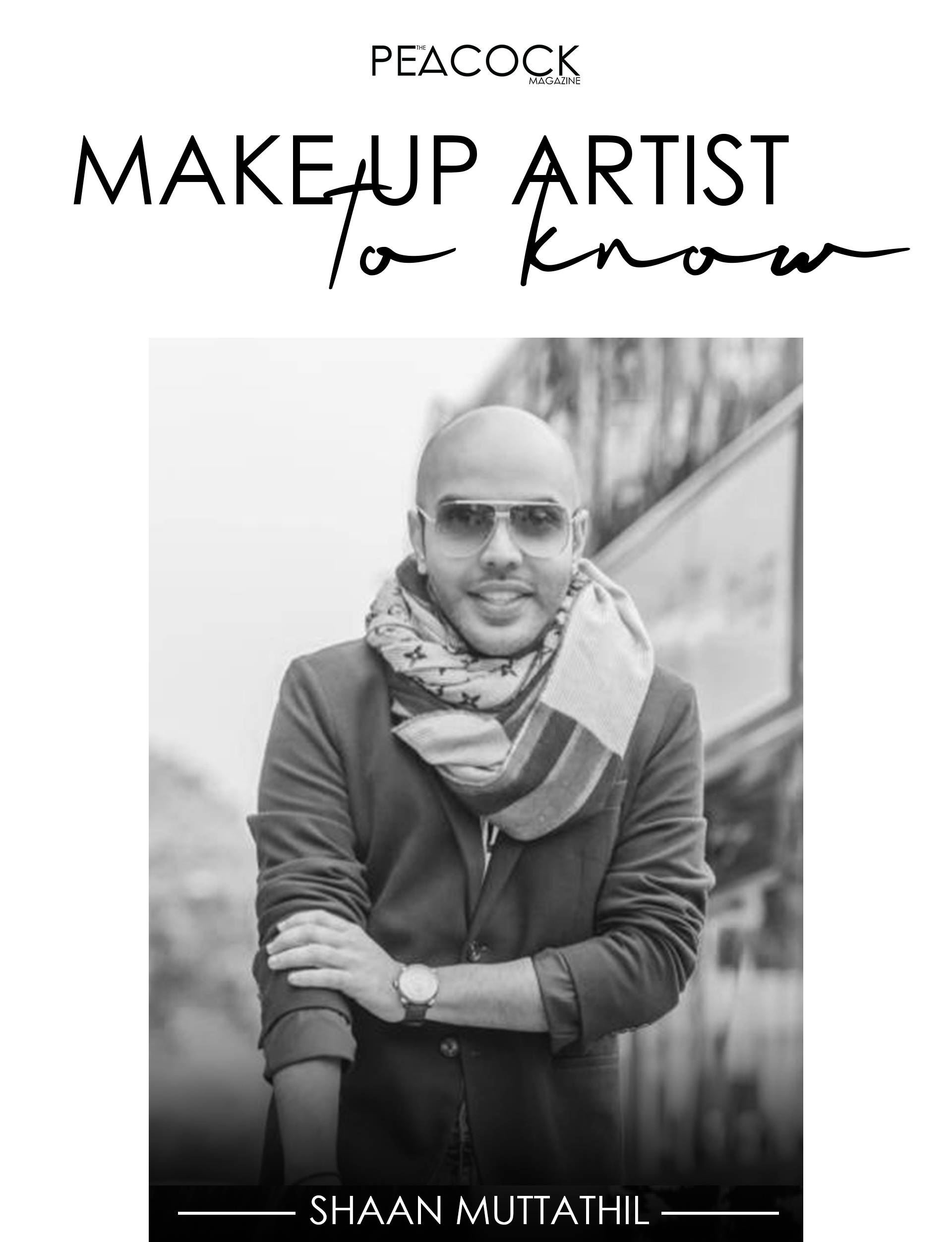 Makeup artist to actresses like Jacqueline Fernandez and Shraddha Kapoor, Shaan Muttathil is one the most sought after name in the industry. His efficacy with the makeup brush is flawless and the photo-finish looks created by him are often attempted for recreation by the masses. Muttathil also has his own YouTube channel where he conducts digital master classes on all kinds of makeup along with some fun collaborative videos with actresses and influencers. Through his informative videos and vlogs on Instagram and YouTube, makeup artist Shaan also shares effective skin and hair care tips that can be infused by girls in their everyday beauty routine. In a quick conversation with The Peacock Magzine, Shaan revealed his go-to products, his best work and the makeup artist he looks up to the most.
1. IF YOU LOOK BACK AT YOUR WORK, WHAT WOULD YOU CONSIDER TO BE YOUR BEST TILL DATE?
If I look back at my favourite work till date, it would be Aashiqui-2, Heroapnti and Murder-2
2. ONE MAKEUP LOOK/ PRODUCT YOU REGRET TRYING?
I used the Huda Beauty base and I still regret the mistake I did.
3. THE MAKEUP PRODUCT/ PRODUCTS YOU CAN'T GET ENOUGH OF?
I love the Estee Lauder night cream and the makeup forever setting powder.
4. YOUR TOP TIPS FOR PEOPLE WHO WANT TO ACHIEVE FLAWLESS SKIN?
Drink a lot of water, eat healthy, sleep well, and exercise.
5. ONE MAKEUP TIP FOR ALL THOSE FOLLOWING YOUTUBE TUTORIALS?
By just having a YouTube channel or Instagram does not make you a professional. Go out and practice every day and makeup is not rocket science, you need to learn every day. Watch more and more YouTube video and find out the best techniques from there.
6. ANY MAKEUP ARTIST YOU PERSONALLY LOOK UP TO?
I love Jeffery star, he is a self-made man and he knows his art so well. He is confident and he is a trendsetter. He is a star. He has broken all rules and he is ruling the YouTube world. He is an inspiration for me
7. WHAT IS THE BEST PART ABOUT BEING A MAKE-UP ARTIST?
I love that I can change a person's whole look and feel by doing my art and also travelling the world and meeting amazing creative people.
8. AND WHAT IS THE ONE DOWNSIDE TO THE SAME?
The part where I have to bargain about money.