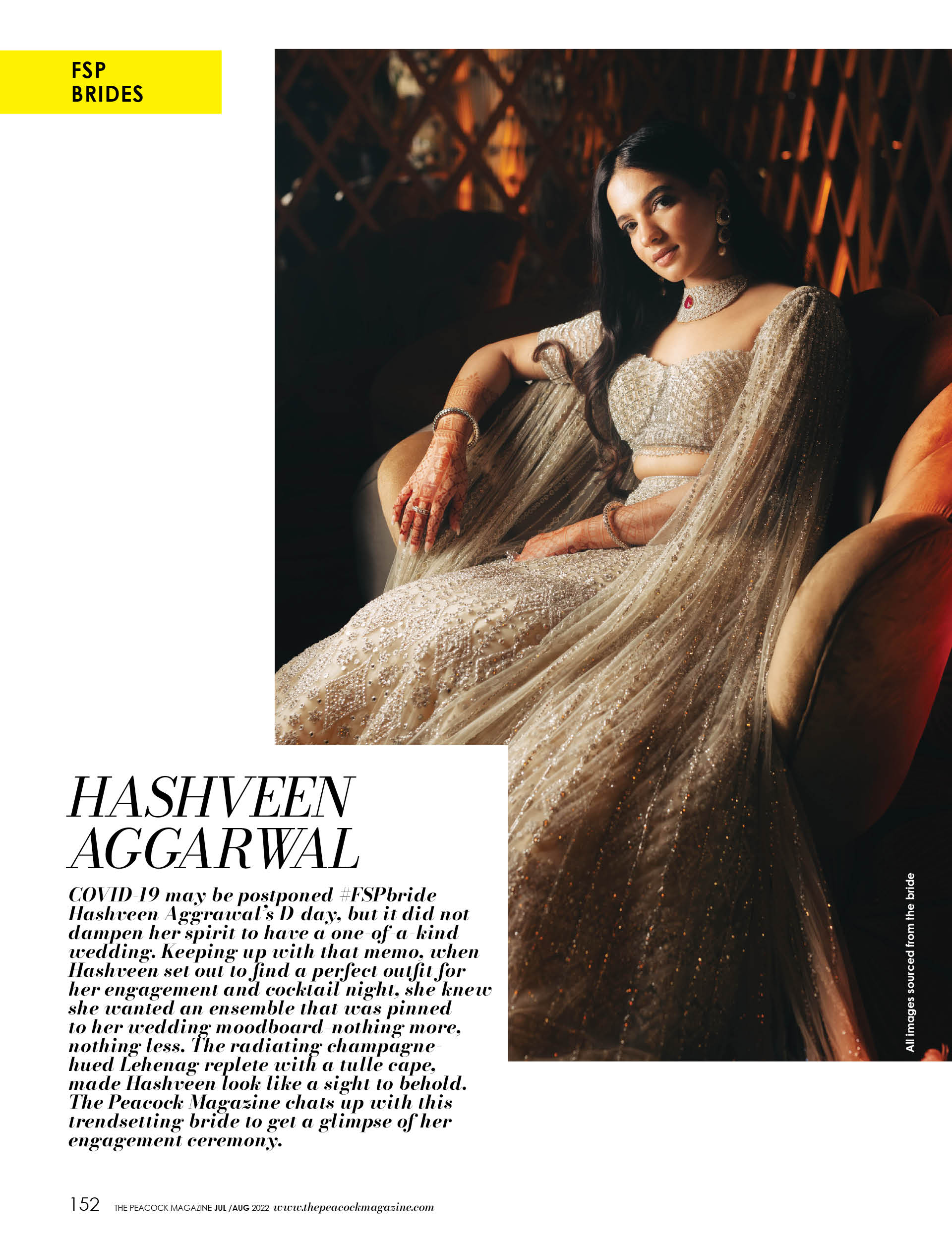 All images sourced from the bride

COVID-19 may be postponed #FSPbride Hashveen Aggrawal's D-day, but it did not dampen her spirit to have a one-of-a-kind wedding. Keeping up with that memo, when Hashveen set out to find a perfect outfit for her engagement and cocktail night, she knew she wanted an ensemble that was pinned to her wedding moodboard–nothing more, nothing less. The radiating champagnehued Lehenag replete with a tulle cape, made Hashveen look like a sight to behold. The Peacock Magazine chats up with this trendsetting bride to get a glimpse of her engagement ceremony.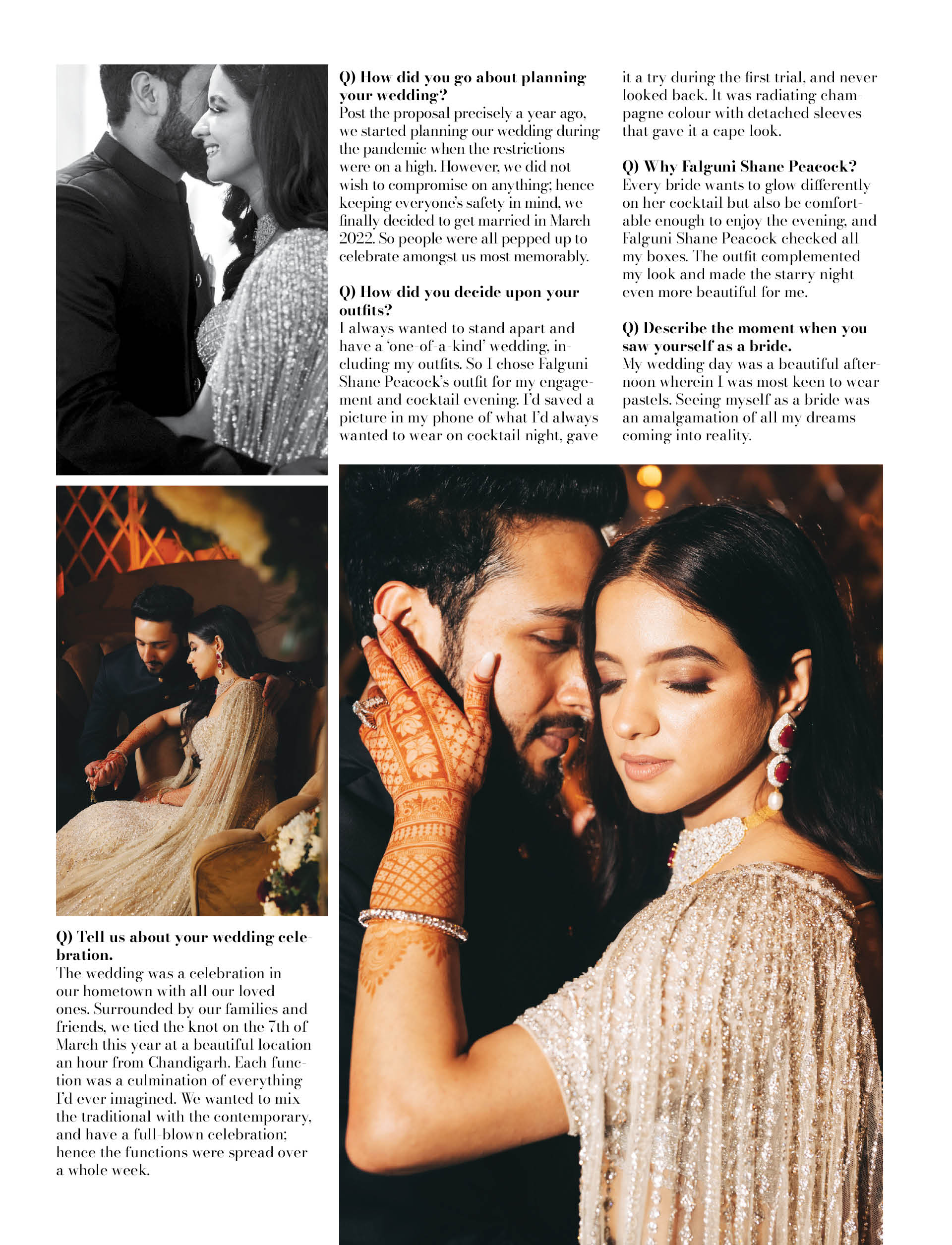 Q) TELL US ABOUT YOUR WEDDING CELEBRATION.
The wedding was a celebration in our hometown with all our loved ones. Surrounded by our families and friends, we tied the knot on the 7th of March this year at a beautiful location an hour from Chandigarh. Each function was a culmination of everything I'd ever imagined. We wanted to mix the traditional with the contemporary, and have a full-blown celebration; hence the functions were spread over a whole week.
Q) HOW DID YOU GO ABOUT PLANNING YOUR WEDDING?
Post the proposal precisely a year ago, we started planning our wedding during the pandemic when the restrictions were on a high. However, we did not wish to compromise on anything; hence keeping everyone's safety in mind, we finally decided to get married in March 2022. So people were all pepped up to celebrate amongst us most memorably.
Q) HOW DID YOU DECIDE UPON YOUR OUTFITS?
I always wanted to stand apart and have a 'one-of-a-kind' wedding, including my outfits. So I chose Falguni Shane Peacock's outfit for my engagement and cocktail evening. I'd saved a picture in my phone of what I'd always wanted to wear on cocktail night, gave it a try during the first trial, and never looked back. It was radiating champagne colour with detached sleeves that gave it a cape look.
Q) WHY FALGUNI SHANE PEACOCK?
Every bride wants to glow differently on her cocktail but also be comfortable enough to enjoy the evening, and Falguni Shane Peacock checked all my boxes. The outfit complemented my look and made the starry night even more beautiful for me.
Q) DESCRIBE THE MOMENT WHEN YOU SAW YOURSELF AS A BRIDE.
My wedding day was a beautiful afternoon wherein I was most keen to wear pastels. Seeing myself as a bride was an amalgamation of all my dreams coming into reality.