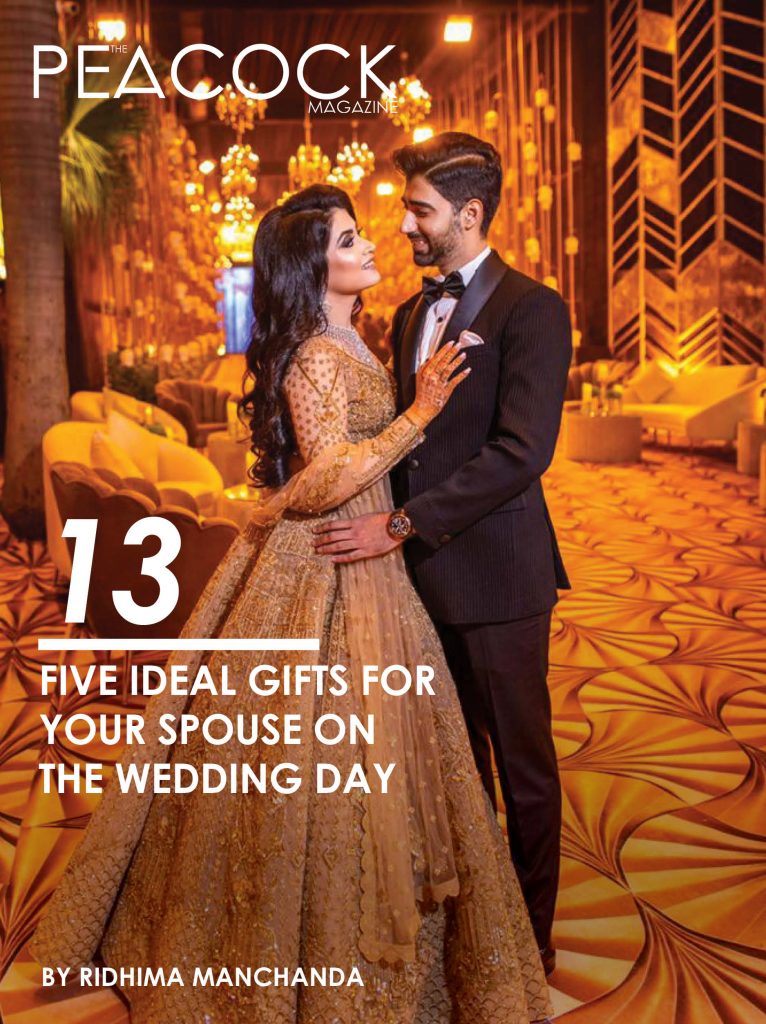 The wedding day is an extremely special day as it is a blend of all the emotions one can think of. A wedding day gift should hold more sentimental value and should be timeless. Here are some wedding gift ideas –
1) Everyone craves a vacation amidst the wedding planning process. Gift your spouse a short holiday to a place on your bucket list! There's absolutely nothing like it.
2) Go for something personalized! The wedding day is all about the couple, so make the gift as personalized as you can. Cufflinks, a name pendant, champagne, etc.
3) There's nothing like gifting a watch to your better half. It's something extremely valuable and lasts a lifetime!
4) Take a day off and plan a surprise! An ideal time can be 2 weeks before your big day. Take out a day and do all the things with your spouse that they love. Go wine tasting, plan a movie night, hire a photographer for pictures – just go make some more memories!
5) Gift each other something which your spouse can wear on the wedding day, such as a new fragrance, jewellery, etc. Keep it with you for special occasions and whenever you use it, it'll always remind you of your big day.