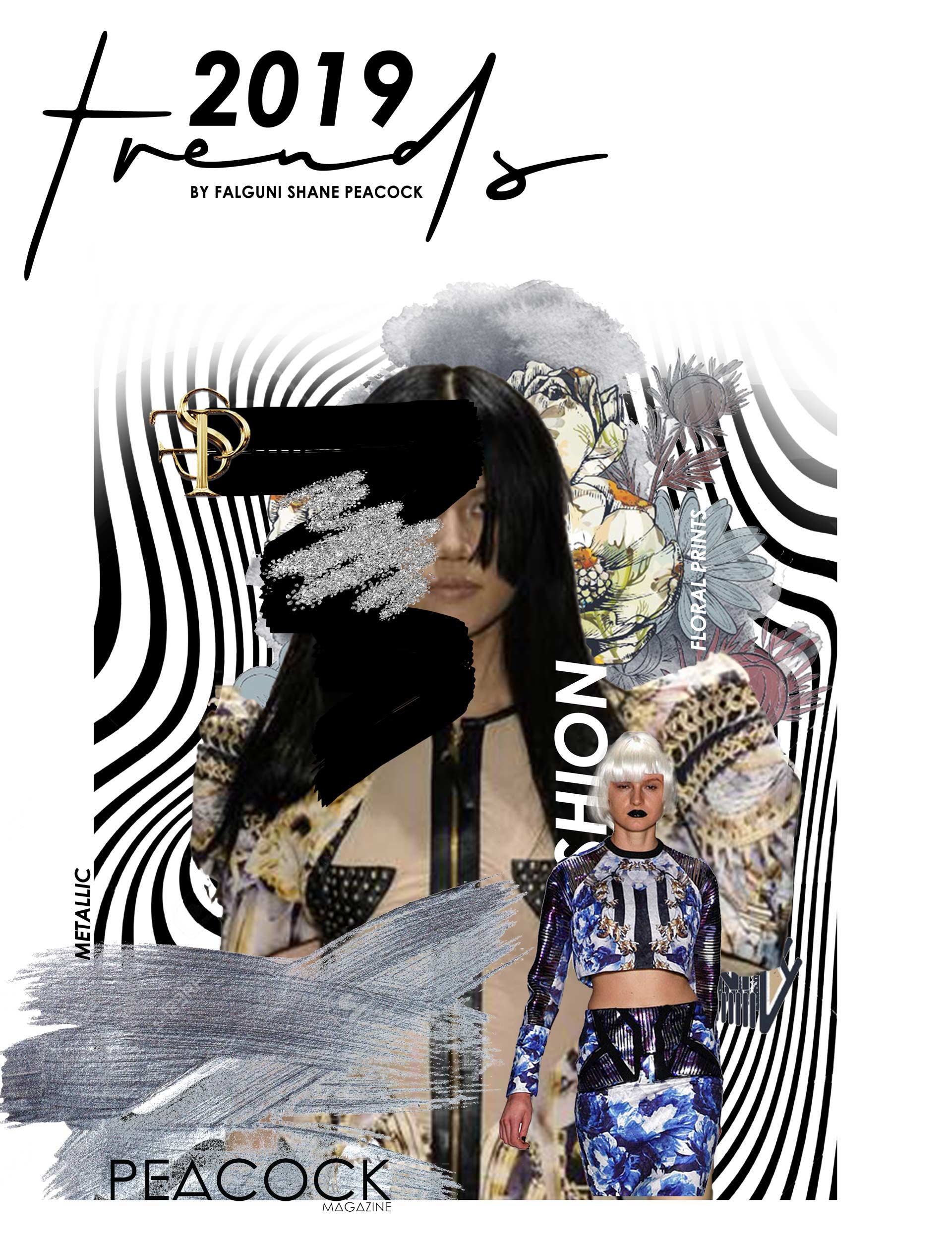 As we bid adieu to 2018 and welcome a new fashion year, let's stay ahead of the curve and place our bets on the trends that will be major in 2019. For it to come from the most credible source, I touched base with our Fashion Directors Falguni and Shane Peacock, who have been commanding the runaway for over a decade, to give us an insight on what we need in our closet in this New Year.
1) "Athleisure teamed with casuals will be a significant part of the Indian streetwear, people will now dress more casual-chic than before, "says Shane.
2) "A trend from the archive that really never goes out of style is Animal prints and it will continue to gain momentum in 2019. Although the forms may vary, there will be lots of Leopard and Zebra print infused with colour and texture," quoted Falguni.
3) Indian summers and floral go together seamlessly and in the season ahead we will be spotting floral incorporated in ensembles in differing sizes, in forms of embroideries, prints and textures. If floral is a strong contender for Falguni, according to Shane, bold stripes that were a classic will make a serious comeback.
4) They unanimously believe that power dressing has been taken to another notch in the last few years, with women sporting different styles of power dresses and pantsuits; it will continue to be an empowering trend in 2019, where the ladies will suit up in bold, striking hues and textures.
5) Although, ruffles have consistently been a part of Falguni Shane Peacock's couture, in the current year it will be seen as an eminent part of the garment. Ever since comfortable dressing became a phenomenon, risk-taking party dresses were off the grid, but with opulence at its peak, the figure-clenching short dresses will make a massive comeback in 2019.
6) Whether it was the red-carpet, films or fashion events, metallic have no plans on stopping in either Indian or western couture. The versatile trend will be further celebrated in the New Year. As it is all about new beginnings, let's pledge to have more fun with fashion, take more risks and be more comfortable in your own skin as that is something that will never go out of style.
FASHION EDITOR OF DNA, MANISH MISHRA JOINS THE CONVERSATION BY ADDING HIS 2 CENTS ON THE TRENDS HE THINKS WILL SOAR IN 2019, AND WHAT HAS BEEN 2018'S NOTABLE FASHION MOMENTS ACCORDING TO HIM
1) WHAT ACCORDING TO YOU WILL BE A DOMINATING TREND IN 2019?
"I see un-gender aesthetic dominating Spring Summer and Fall Winter 2019 canvas. A case in point being Tibi's Spring Summer 2019 collection, which explored many gender-less codes: suiting, shirting and denim. Tibi's slouchy take on tailoring and a pastel palette are likely to appeal to both boys and girls. The likes of Erdem Moralioglu too referenced two Victorian men, who were cross-dressers in their runway presentations. The overall focus for gender-neutral clothing is on comfortable style lines, which beautifully complement both men's and women's bodies. The overall design philosophy has steered clear of gender-specific detailing and surface ornamentation. The season-less simplicity of these pieces makes them sustainable for many years to come."
2) IN RETROSPECTION, WHAT HAS BEEN THE MOST GAME-CHANGING FASHION TREND IN 2018?
"Feathers emerged as the new zardozi in the otherwise stagnant Indian evening and bridal wear space. The game-changing Falguni and Shane Peacock yet again put the spotlight on the transformative power of plumage as their showstopper Kareena Kapoor Khan sashayed down the runway in a glistening gold ensemble accented with luscious quills at the couture week in Delhi. Over the years, the dynamic duo has been penning a sartorial saga of the 'more is more' philosophy steeped in decadent details which come to life thanks to their playful extrapolation of feathers. Also, Spring 2018 couture runways saw an orgiastic overdose of feathered kaftans, plume head-gears and tuft trimmings. Couturier Elie Saab was inspired by the Gatsby glamour and his show gloried thanks to the fluttering quills. On the other hand, Zuhair Murad had the Native American motifs on his mind, which he realised to fantastical effects. His models sported plume-inspired eye make-up along with feathers accenting models' hair."