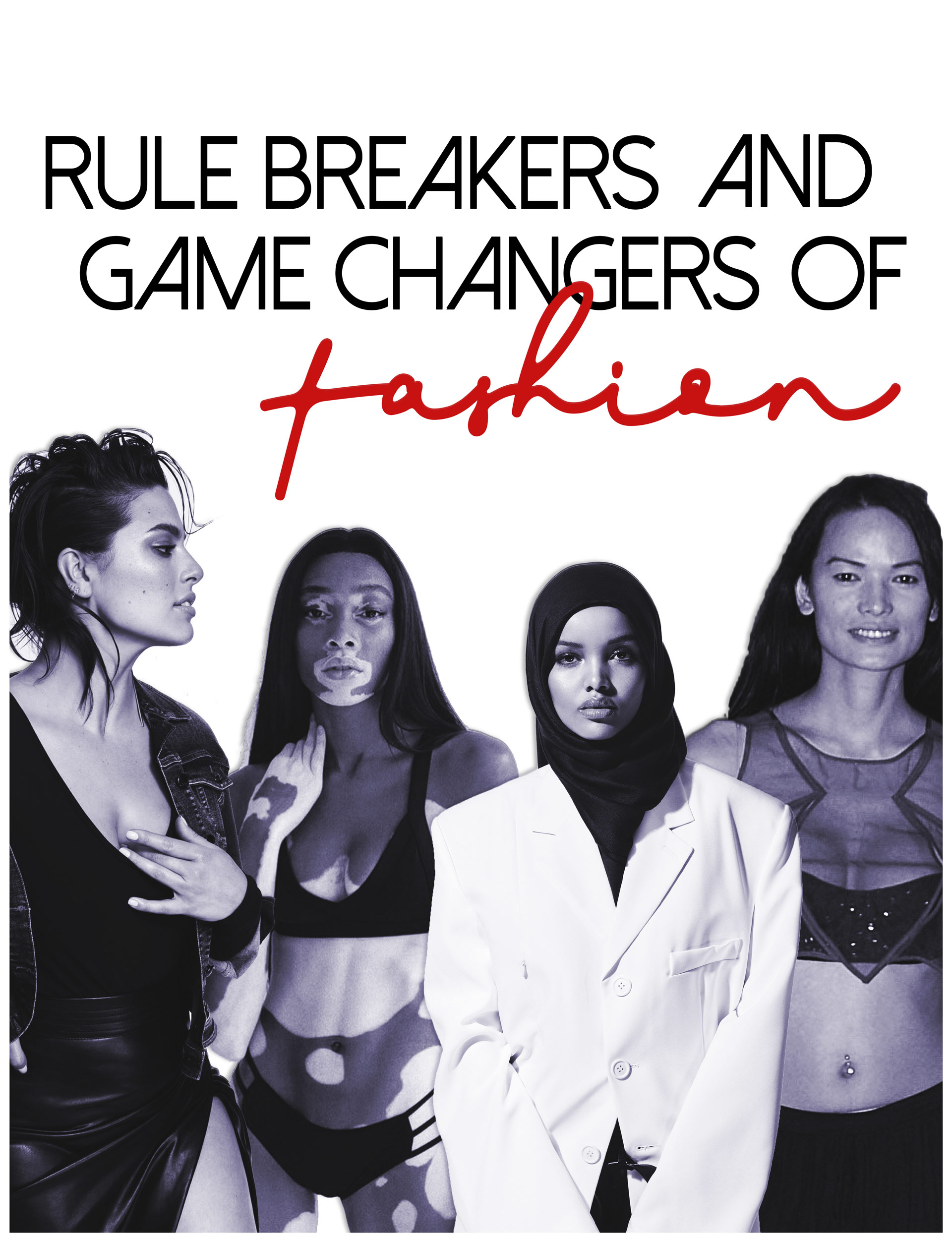 Women no longer strive to break the glass-ceiling anymore, as to them; there is no longer a limit to success. With women being in the driving seat of their lives, they no longer do as they are told, they call the ultimate shots. With this wave across the globe, fashion has also evolved over the last few years, not only has it become more inclusive, the stereotypical idea of beauty no longer dominates the surface. With the world becoming more aware and educated about issues like body positivity and inclusion irrespective of your race and gender, fashion also became mindful about the same. Although the path to this may not have been easy, the new generation of disruptors have emerged above their failures and paved the way for their own successes. It's 2019, and everything is on the internet, which makes it subjective to direct public scrutiny, nothing misses the eye of the audiences. Not only have people demolished the beauty standards set by society, but they are also no longer here for humour targeting size, colour, gender or ethnicity. In the era lead by the 'woke' millennial generation, these are the modern-day women heroes, young girls look up to.
1) ASHLEY GRAHAM
If you're a constant follower of everything fashion, you need no introduction to the powerhouse that is, Ashely Graham. She's a supermodel, body image activist, an entrepreneur and an all-around badass. Having begun her journey at the early age of 17, Graham had a long journey to the success she more than deservingly claims now. Ashley has always preached confidence to be her biggest asset, irrespective of your body size; it is all about how you carry yourself. Her faith in herself paid off and not only did she grace some of the most coveted magazine covers, but she also walked the runways for designers like Michael Kors, Prabal Gurung and Dolce & Gabbana. Today, she's not only a role model for aspiring models but a true inspiration for girls who dare to dream across the world.
2) HALIMA ADEN
A disruptor in its true sense, Halima Aden is not only the first hijabi model to walk the runway, but she is also the first-hand representative of what modest fashion looks like to the rest of the world. As a refugee kid, Aden never dreamt of living her American dream, but her sheer determination and quest for portraying her religion, culture and beliefs in a positive light lead her to accomplish more than what she could fathom. Halima is the perfect example of the sheer diversity that fashion stands for, she has broken the stereotypical way a woman is supposed to look on the runway and on the glossy covers, and her perspective is a window into the world of modern Muslim women for the rest of the world. She has walked for designers like Max Mara, Marc Jacob and Tommy Hilfiger and has scored covers for magazines like Vogue, Allure, Grazia, Elle, Glamour and The Paper Magazine.
3) WINNIE HARLOW
The Jamaican born model, Winnie Harlow has a resilient spirit with an undying determination which helped her push through the obstacles that stood between her and her dreams. Harlow has a skin condition called Vitiligo, which causes pigmentation on parts of her skin, but the young model did not let that affect her confidence, she embraced her individuality and continued to pursue her dream of becoming a supermodel. After a brief stint in America's Next Top Model, Winnie began her career as a model, after a number of small campaigns before her big break with DIESEL, after which there was no looking back. The model went on to walk for brands like Julien McDonald, Laquan Smith, Tommy Hilfiger and Victoria's Secret. Making her the first model with Vitiligo to walk for the annual Victoria's Secret show, this was a milestone moment in her career.
4) ANJALI LAMA
Model Anjali Lama surfaced on the fashion horizon when she made her runway debut with Lakme Fashion Week 2 years ago. The Nepal-based transgender model has risen above the stigma and has carved a place for herself in the fashion scenario. Having walked for every top Indian designer, she will now be a part of an international campaign for Calvin's Klien.