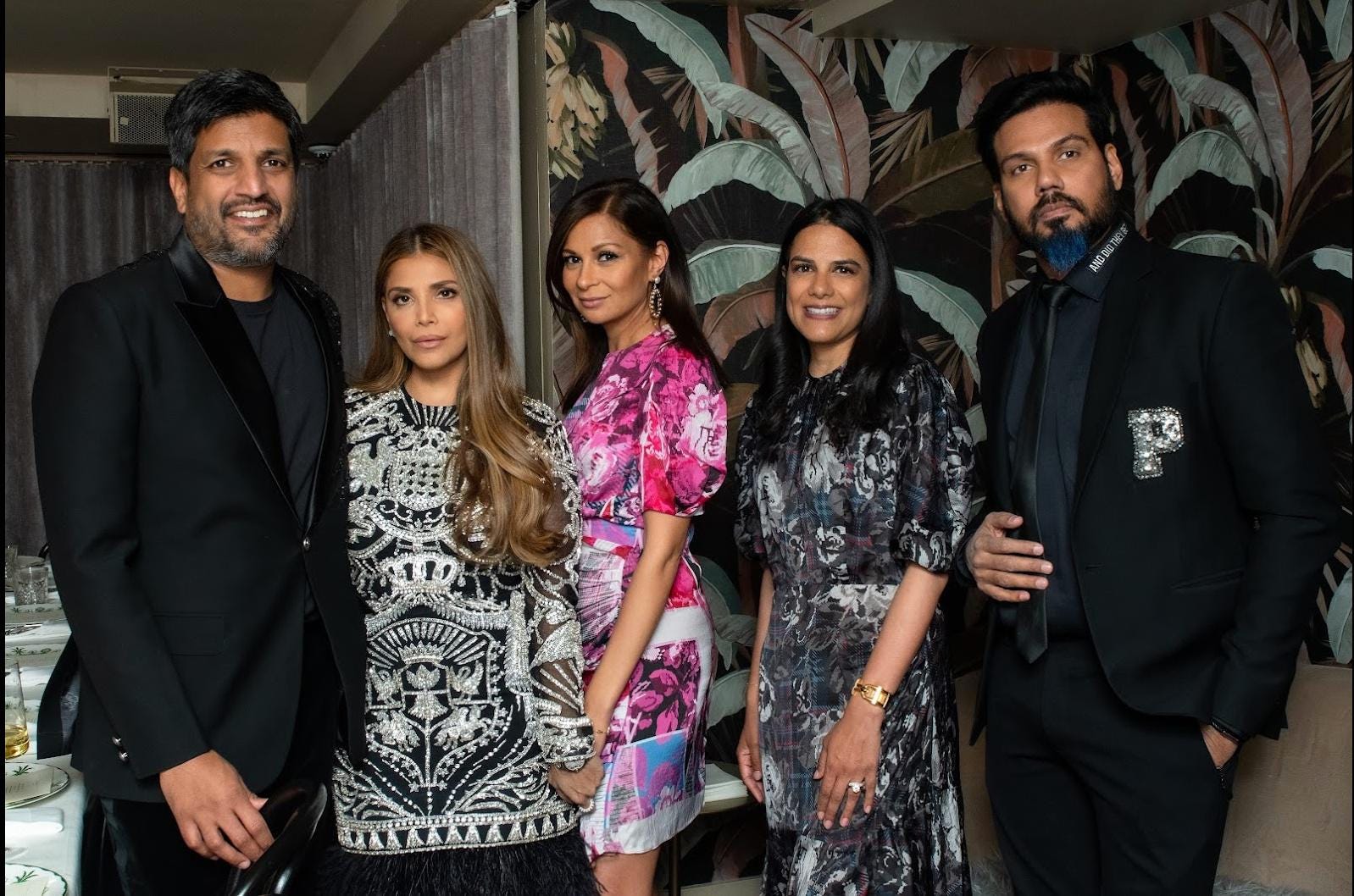 During an intimate dinner hosted at Priyanka Chopra-Jonas's and Maneesh Goyal's trendy New York Indian eatery, Sona, the husband and wife fashion design duo from India, Shane and Falguni Peacock, were welcomed to the Big Apple by a bevy of notables, supporters, and friends.
At the evening affair, the couple were fêted and toasted by hosts Anjula Acharia, CEO A-Series Investments and Management, Alvina Patel Buxani, Vice President of Brand Marketing and Commercial, Farfetch, and restaurateur Goyal, where Shane also announced the news of their brand's return to New York Fashion week in Spring of 2023.
The couple's line, called Falguni Shane Peacock, showed at New York Fashion Week for ten seasons until their last show in Fall/Winter 2015. The couple had made new strategic decisions for the company which prompted them stop showing in New York in order to drive forward a new vision for the brand.
"When we pulled out of New York Fashion Week we weren't making Indian clothes yet, and that was when Falguni and I decided we wanted to start," says Shane. "So, in 2016, we launched the new Indian label and ever since then we've pushed the business forward to become one of the top Indian designers in the business."