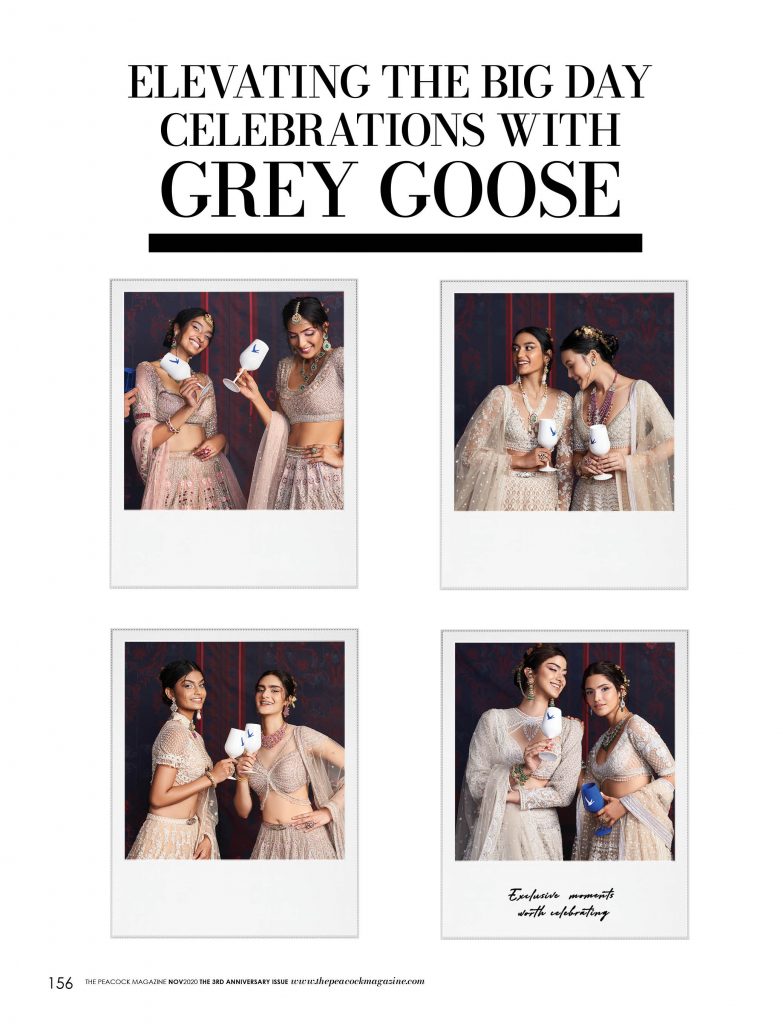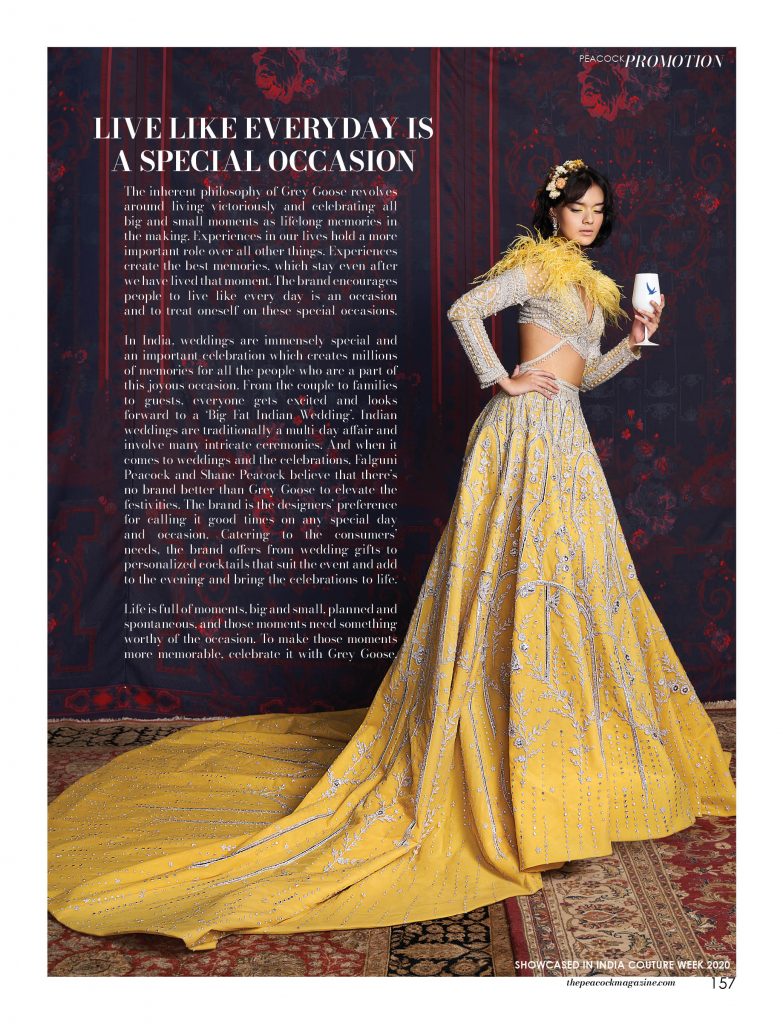 ELEVATING THE BIG DAY CELEBRATIONS WITH GREY GOOSE
The inherent philosophy of the brand revolves around living victoriously and celebrating all big and small moments as lifelong memories in the making. Experiences in our lives hold a more important role over all other things. Experiences create the best memories, which stay even after we have lived that moment. The brand encourages people to live like every day is an occasion, and to treat oneself on these special occasions.
In India, weddings are immensely special and an important celebration which creates millions of memories for all the people who are a part of this joyous occasion. From the couple to families to guests, everyone gets excited and looks forward to a 'Big Fat Indian Wedding'. Indian weddings are traditionally a multi-day affair and involve many intricate ceremonies. And when it comes to weddings and the celebrations, Falguni Peacock and Shane Peacock believe that there's no brand better tha n Grey Goose to evelate the festivities. The brand is the designers' preference for calling it good times on any speacial day and occasion. Catering to the consumers' needs the brand offers from wedding gifts to personalised cocktails that suit the event and add to the evening and bring the celebrations to life.
Life is full of moments, big and small, planned and spontaneous, and those moments need something worthy of the occasion. To make those moments more memorable, celebrate it with Grey Goose.