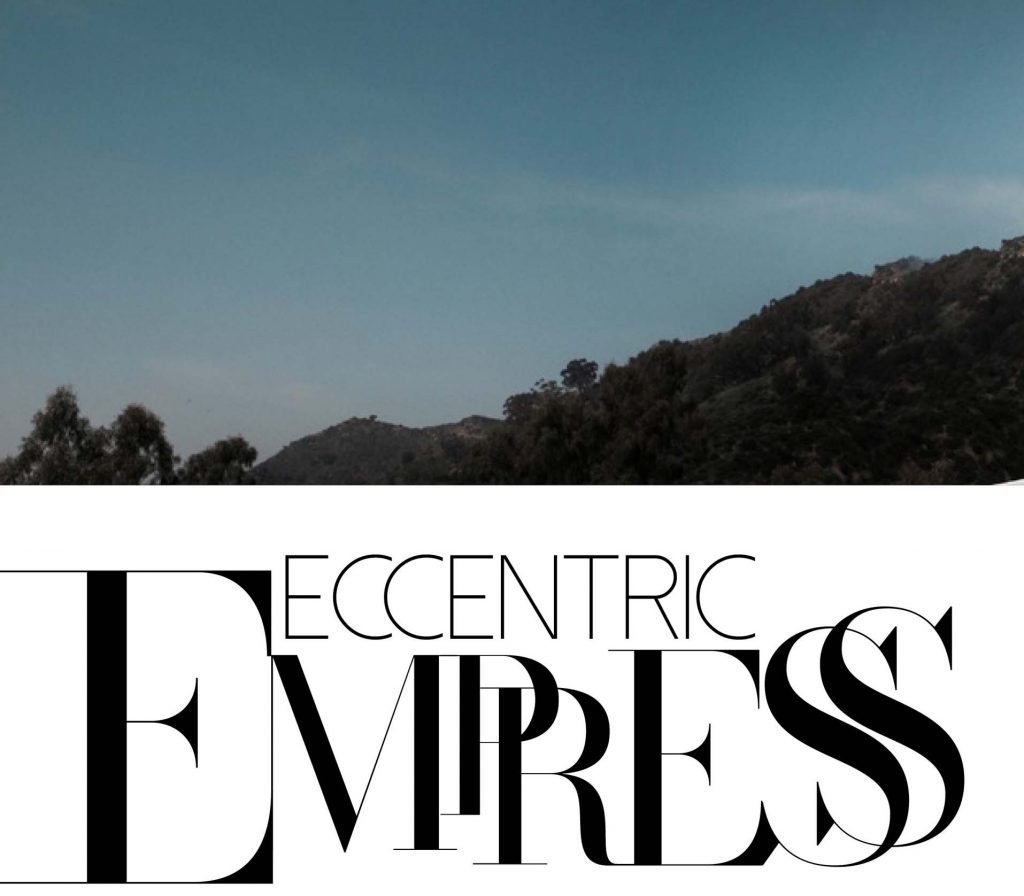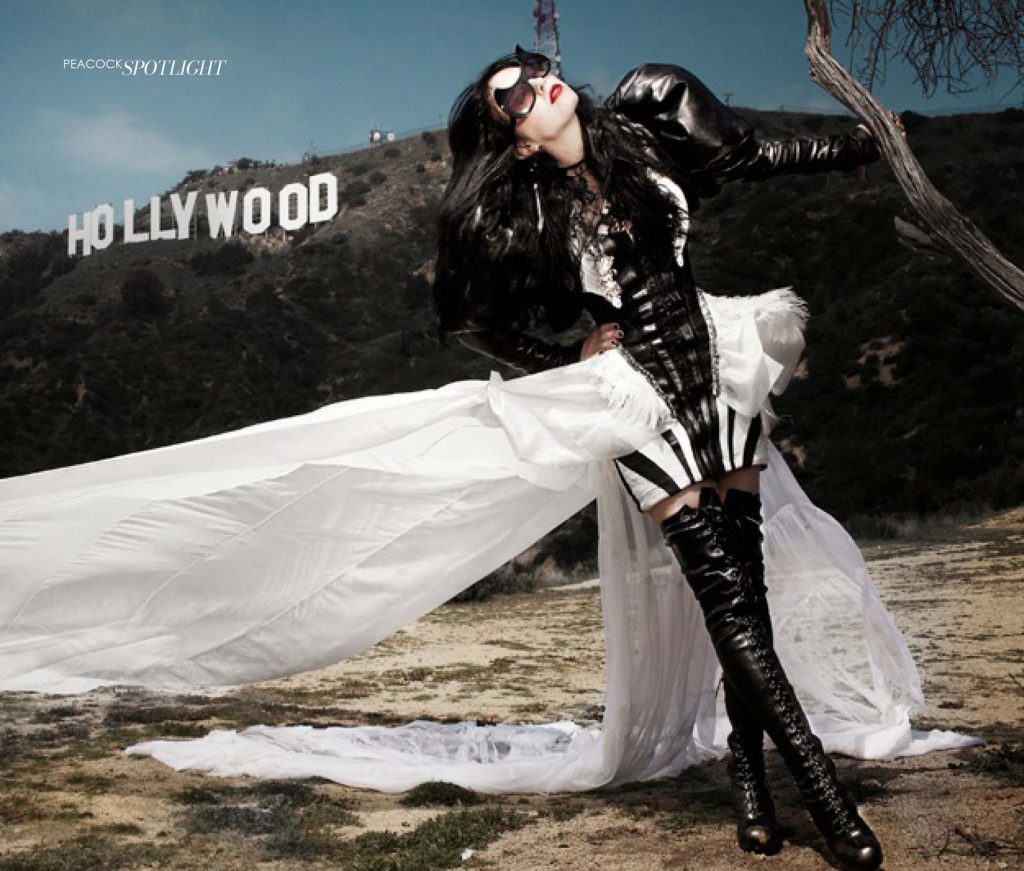 ECCENTRIC EMPRESS
COSTUME DESIGNER | FASHION ACTIVIST
'Outrageous' is a lifestyle, not a day job.

B. Åkerlund does just that; eating crazy for breakfast and serving up drama for the evening. 'Unconventional', though accurate, falls short of describing the Swedish stylist.
Fashion is Åkerlund's form of expression and chances are majority of us have come across her hard-tomiss creations. From Lady Gaga's wildly popular Paparazzi music video to Nicki Minaj's Chun-li and the unmistakable yellow dress from Beyonce's Lemonade album, Akerlund has been a major part of pop culture-defining moments. So much so that Gaga's Paparazzi has been called 'visual pornography' by Perez Hilton and has been declared a 'full-time human fashion show' and worthy of 'a red carpet' by the Rolling Stone magazine, the latter of which gave her the breakthrough 21 years back, flying her out to NYC to style the Beastie Boys for their magazine cover. Said to be Gaga's first official stylist, Åkerlund has since then found quite some noteworthy takers for her edgy and in-your-face styling choices. Being a methodstylist, Åkerlund's styling process is dynamic, ever-changing, and completely being in the moment.
She lets creativity and the vibe take over during the styling process; an operation that is aptly illustrated by Lady Gaga's iconic cover for the Rolling Stone magazine. She had reportedly whipped up the Thierry Mugler nude bustier covered in oversized translucent bubbles in five minutes before the shot. 'More is more', is the mantra she follows when it comes to styling. Despite the over-the-top styling choices she finds harmony in the assorted ensemble, a skill that has made her find beauty in the chaos. Life Imitates art and Åkerlund is a living example of that. Her projects reflect her daily fashion choices and perhaps this is the reason why she felt a certain kinship with Gaga as the pop icon's fashion sensibilities were much like hers'. Most of her projects have an overtone of sexual element attached, which she is careful not to push further into perversion so as to maintain the art in it. Åkerlund has created a niche for herself when it comes to styling and her work is easily recognizable on TV today.
Proclaiming herself as a fashion activist than a stylist, Åkerlund delves into the storytelling and helps pop stars visually define the characters and enhance the narratives and aesthetic ethos of a project, and she did just that when curating and styling the pieces for Beyonce's Pretty hurts music video. Åkerlund selected a pair of vintage 1920s bunny ears because, she thought, they brought some sense of innocence to her character, a sliver of hope in the fast-paced and unforgiving beauty and fashion industry. In another scene, the star exercises in a 'We Are Handsome' print bodysuit under a gold, padlocked brace corset (O.K., by Dolce & Gabbana) to illustrate the cut-throat world of beauty pageantry and the lengths people go to appear pretty. Åkerlund's style and styling choices are seemingly bigger than herself and she hopes to nurture emerging talent and fight fashion one day at a time.
Born Bea Esberg, in Stockholm, Åkerlund was an only child. Her father ran a makeup school and beauty salons; her mother was a beautician. Her mother's personal style was eclectic and it is safe to say that she has acquired the 'edgy' genes from her. Growing up she had her own outlandish and extravagant style that she exercised to full effect. "Life is fun that way" she felt. It was around 17 that she found out that she could actually make a living through styling. There was no stopping this whimsical queen of fashion styling. Married to celebrated director Jonas Åkerlund, she loves working with him on projects and holds him as a constant source of inspiration. Though her style has developed more towards a gothic and darker outlook, Åkerlund lists Madonna and Patti Wilson as her inspiration. She started out doing little shoots that lead to the indie movies and later took her into the music industry, from where she saw a meteoric rise in her career. She counts some of the biggest names in the pop music industry like Katy Perry, Beyonce, Robbie Williams, Nicki Minaj, etc as her clients. Currently, she is looking to take The Residency Experience to a global scale and is having the time of her life with her twin sons. An excerpt from her recent interview with The Peacock Magazine
[Q] WHAT DOES YOUR USUAL WORKDAY LOOK LIKE?
"9:00 -18:00. I go to my office every day, work hard then play hard with my family.
[Q] HOW DO YOU DECIDE WHAT KIND OF LOOK WORKS FOR EACH OF YOUR INDIVIDUAL CLIENTS?
"It all depends on the project. I always go with my gut feeling and what feels right.
[Q] DO YOUR CLOTHING CHOICE FOR CLIENTS END UP INSPIRING YOUR PERSONAL STYLE OR VICE-VERSA?
"Absolutely, I am a method stylist so I always dress the part and most of the time my clothes gets taken off my back while shooting because I am wearing the perfect thing.
[Q] WHAT HAS BEEN YOUR PERSONAL EXPERIENCE AS ONE OF THE CRUCIAL NAVIGATORS OF THE FASHION INDUSTRY?
"I always do what feels right and nothing can stop me in my way.
[Q] DO YOU HAVE AN ABSOLUTE FAVORITE STYLING PROJECT OR LOOK IN YOUR CAREER SO FAR?
"No, I love them all, as I give every project I commit to 100%
[Q] WHAT WAS THE MOST SIGNIFICANT FASHION CHALLENGE YOU HAVE EVER HAD TO FACE WHILE BEING A FASHION ACTIVIST?
"Pain… Wearing clothes that look like art is most of the time never comfortable, but I do it for the love of fashion.
[Q] WHO DO YOU LOOK UP TO WHEN IT COMING TO STYLING?
"Patti Wilson. She is the queen!
[Q] YOU COLLABORATED WITH SWEDISH FURNITURE GIANT 'IKEA' FOR ONE OF THEIR COLLECTIONS. SHOULD WE EXPECT ANY MORE SUCH COLLABORATIONS IN THE FUTURE AS WELL?
"One can hope, we will just have to wait and see.
[Q] YOU HAVE WORKED WITH YOUR HUSBAND AND CELEBRATED DIRECTOR JONAS ÅKERLUND ON A HANDFUL OF PROJECTS. HOW IS THE WORK RAPPORT BETWEEN THE TWO OF YOU?
"I love working with my husband, he is a creative genius and inspires me daily.
[Q] ANY MORE PROJECTS OR VENTURES ON CARDS AFTER 'THE RESIDENCY EXPERIENCE'?
"We are looking to expand The Residency Experience globally. And of course, there are some things in the pipeline that I cannot discuss at this time.
FASHION TO YOU IS?
[Q] WHAT IS THAT ONE THAT QUICKLY UPGRADES AN OUTFIT?
"Good shoes.
[Q] WHAT IS YOUR FAVORITE HACK FOR THE RED CARPET?
"Drama
[Q] WHAT IS YOUR FAVORITE ITEM FROM YOUR CLOSET?
"Don't have one.
[Q] WHAT ARE YOUR FAVORITE TIMELESS WARDROBE STAPLES?
"Platform shoes, sunglasses & red lipstick.
[Q] ARE YOU A CLOSET EDITOR OR CLOSET BUILDER?
"I am a hoarder, but I do an edit about every 10 years.
[Q] DO YOU WEAR YOUR FAVORITE PIECE TILL ITS DEATH?
"No, I look upon my pieces to live on forever.
[Q] WHAT ARE SOME ITEMS ONE HAS GOT TO SPLURGE ON?
"Shoes
[Q]ONE CELEBRITY WITH THE MOST ICONIC WARDROBE
"Grace Jones.