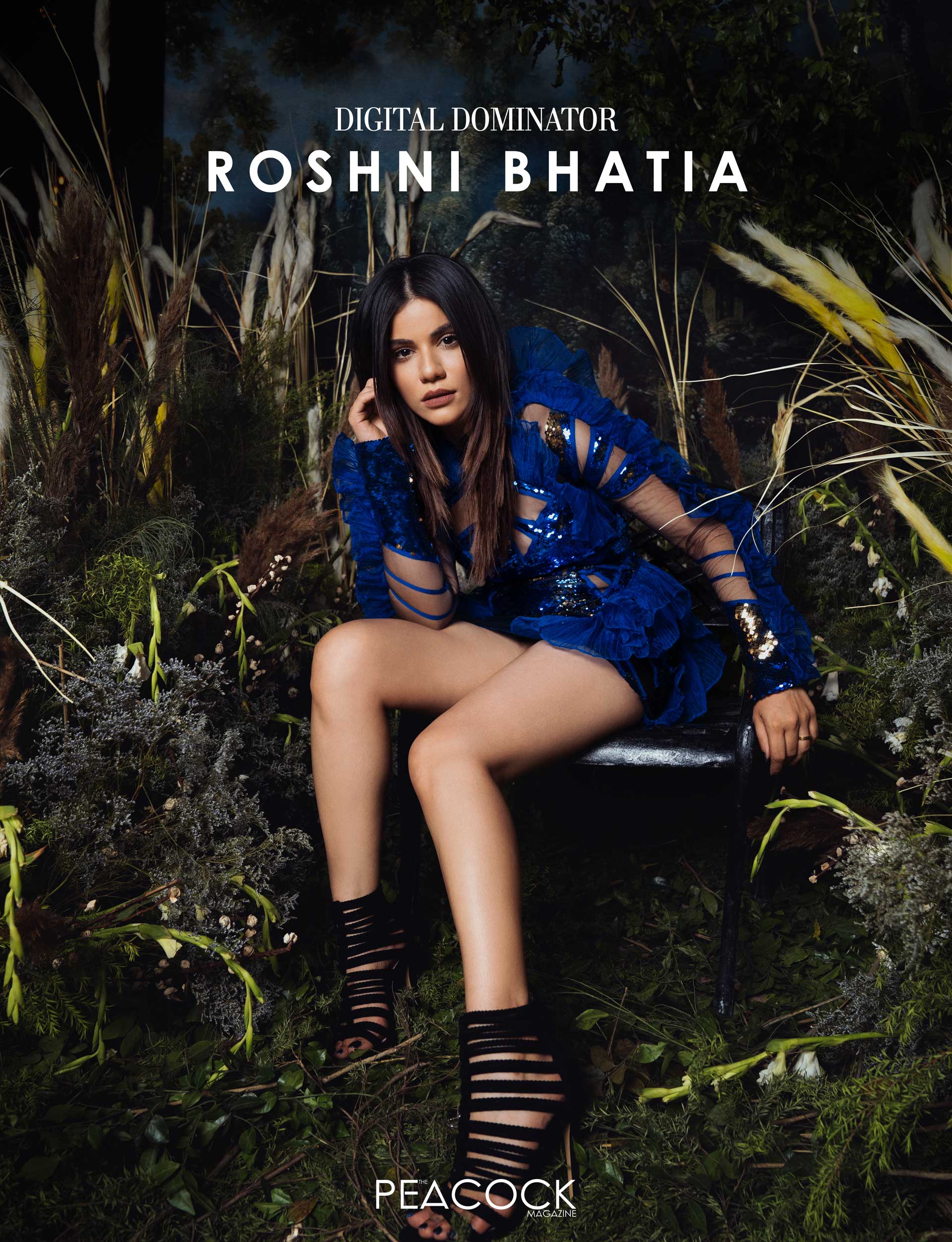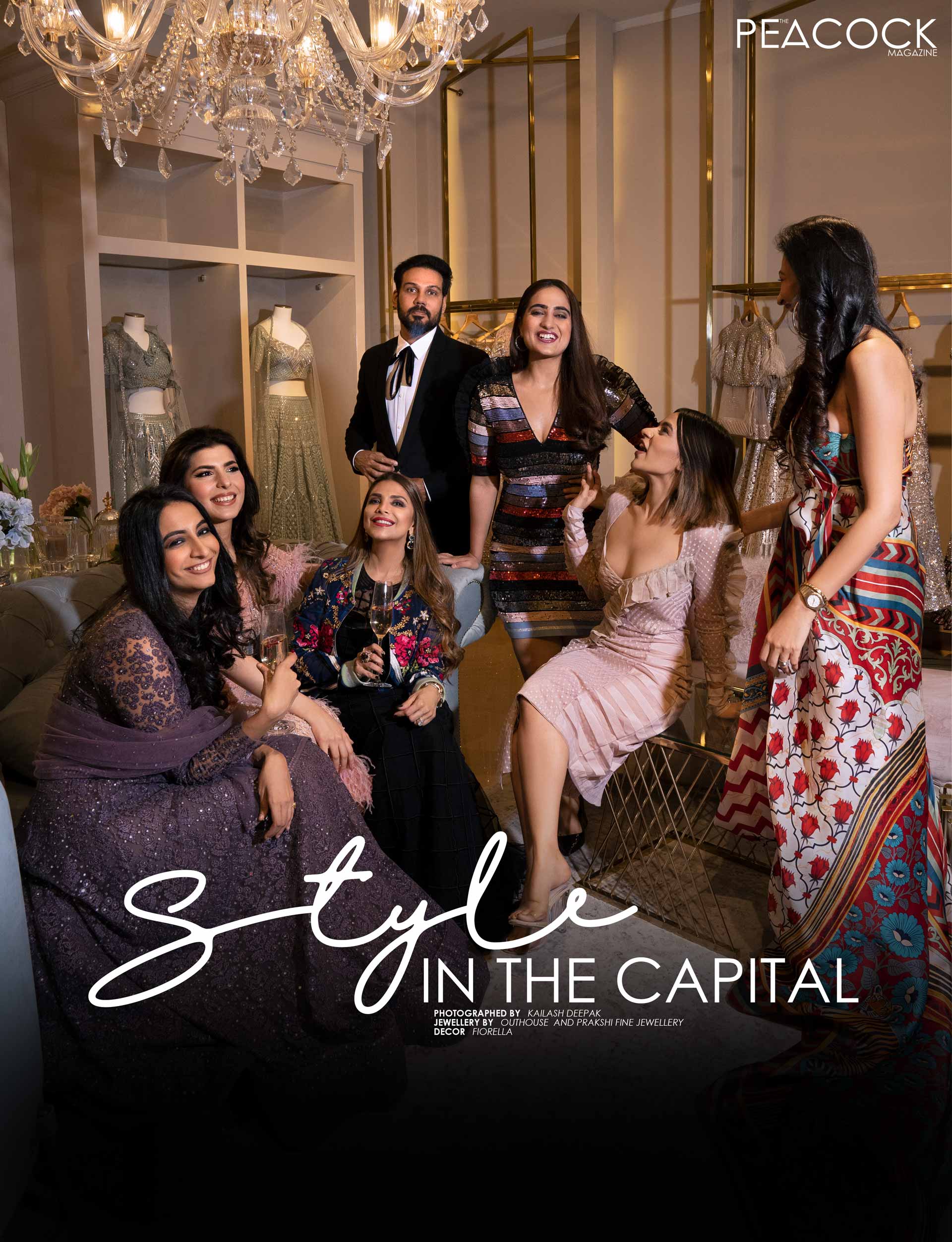 Fashion, beauty and lifestyle influencer Roshni Bhatia, who goes by the handle, 'the chique factor' has garnered immense popularity over the last few years. Besides Instagram, she also has a YouTube channel where she creates content about fashion and beauty. It comprises of makeup tutorials, products reviews and overall fitness and wellness tips. Bhatia also takes the platform to give an insight into her personal life beyond her glamorous Instagram feed, talking about important societal issues like divorce, and the pressures of being a single mother. Bhatia has managed to become to connect with her audience on a real level by keeping her channel authentic and real. As a part of the feature story for the May issue of The Peacock Magazine, Roshni talks about her go-to makeup trick, her wardrobe staples, and how influential has social media been in her life.
1) WHAT IS THE DAY LIKE IN THE LIFE OF AN INFLUENCER?
"My day usually starts with me waking up my son, prepping him for the day, spending some time with him, and then it's the usual, crazy, running around, getting things done for my blog or shooting videos for my channel. Mostly, I'm shooting every day; if I'm not shooting then I'm planning my shoot ahead"
2) HOW DOES FEEL LIKE TO BE A WELL KNOWN INFLUENCER IN TODAY'S TIME?
"It's amazing, firstly it's hard to believe that I'm actually influencing people's fashion choices, it's actually a privilege, super motivated every day, every time my followers message me saying they recreated my looks, I feel super happy."
3) YOUR FAVOURITE MAKEUP TRICK?
"When I came here I was super tired, so I quickly put on some mascara and some highlighter, because it just lights up your face, and also a bit of concealer. So, highlighter, mascara and concealer are my go-to makeup trips to look awake and fresh."
4) YOUR GO-TO FITNESS ROUTINE?
"I'm the kind of person who doesn't like going to the gym or depending on equipment for fitness. I like my mat to do my yoga and Pilates, the quickest exercise would be crunches and pushups.
5) WHAT YOUR CLOSET MUST HAVES?
"Firstly, recognize your own style. Secondly, invest in good blazers, (black and white) well fitted denim, white shirt, well-fitted dress, and get a good pair of shoes.
6) WHO IS YOUR FASHION INSPIRATION?
"I get inspired by everyday women around me, like a woman walking next to me in an elegant sari could inspire me, someone wearing a dress at a party and carrying it well could inspire me, so yes, I steal these little inspirations and incorporate.
7) A SOCIAL MEDIA TIP?
"Be yourself, stay true to yourself, as I said, it's important to recognize your style, which takes time. Be true to your audience, do not give up.
9) WHAT WOULD YOU LIKE TO SAY ABOUT THE ATTIRE YOU'RE WEARING TODAY?
"I love what I'm wearing; love the colour the detail on the sleeve and the sequin.