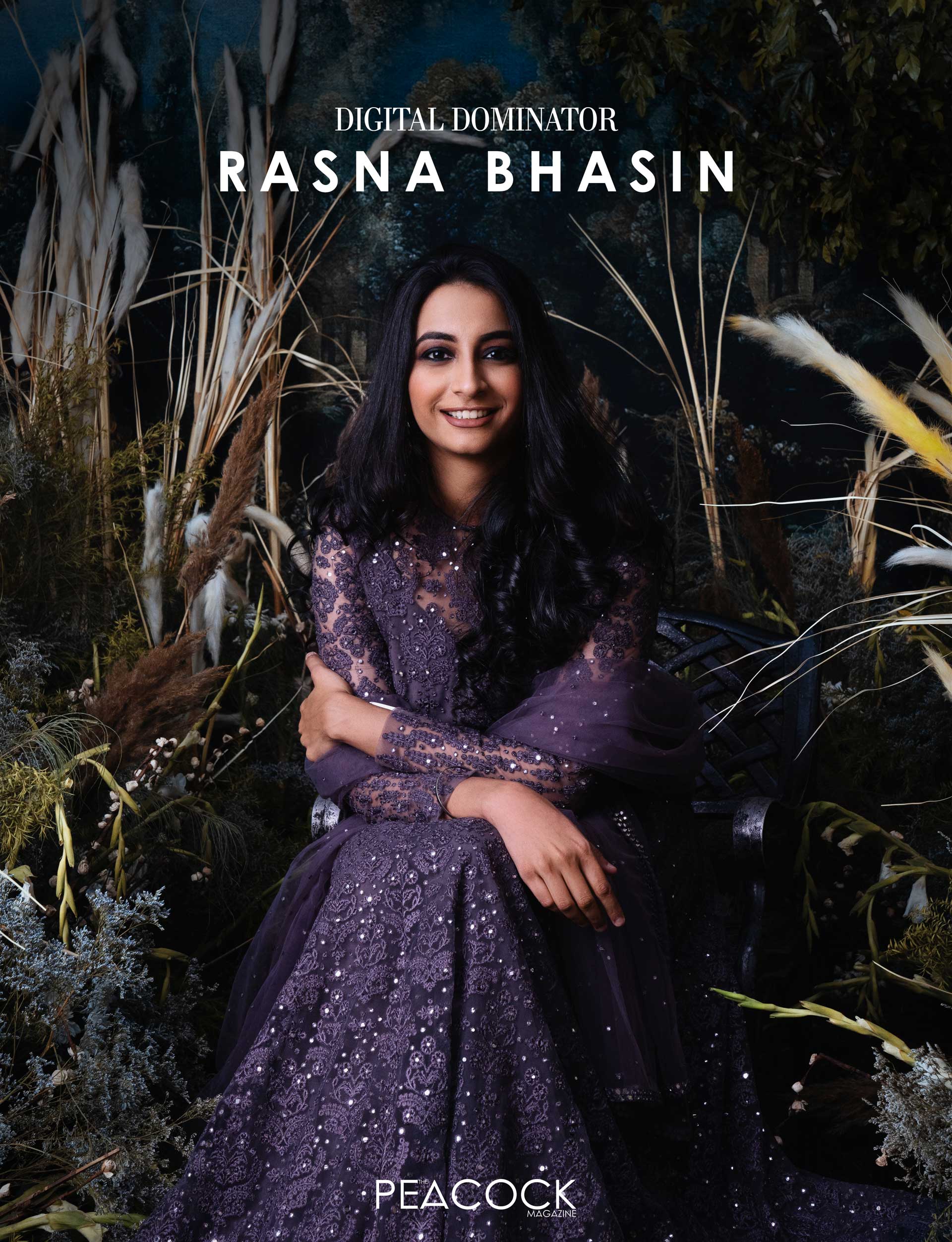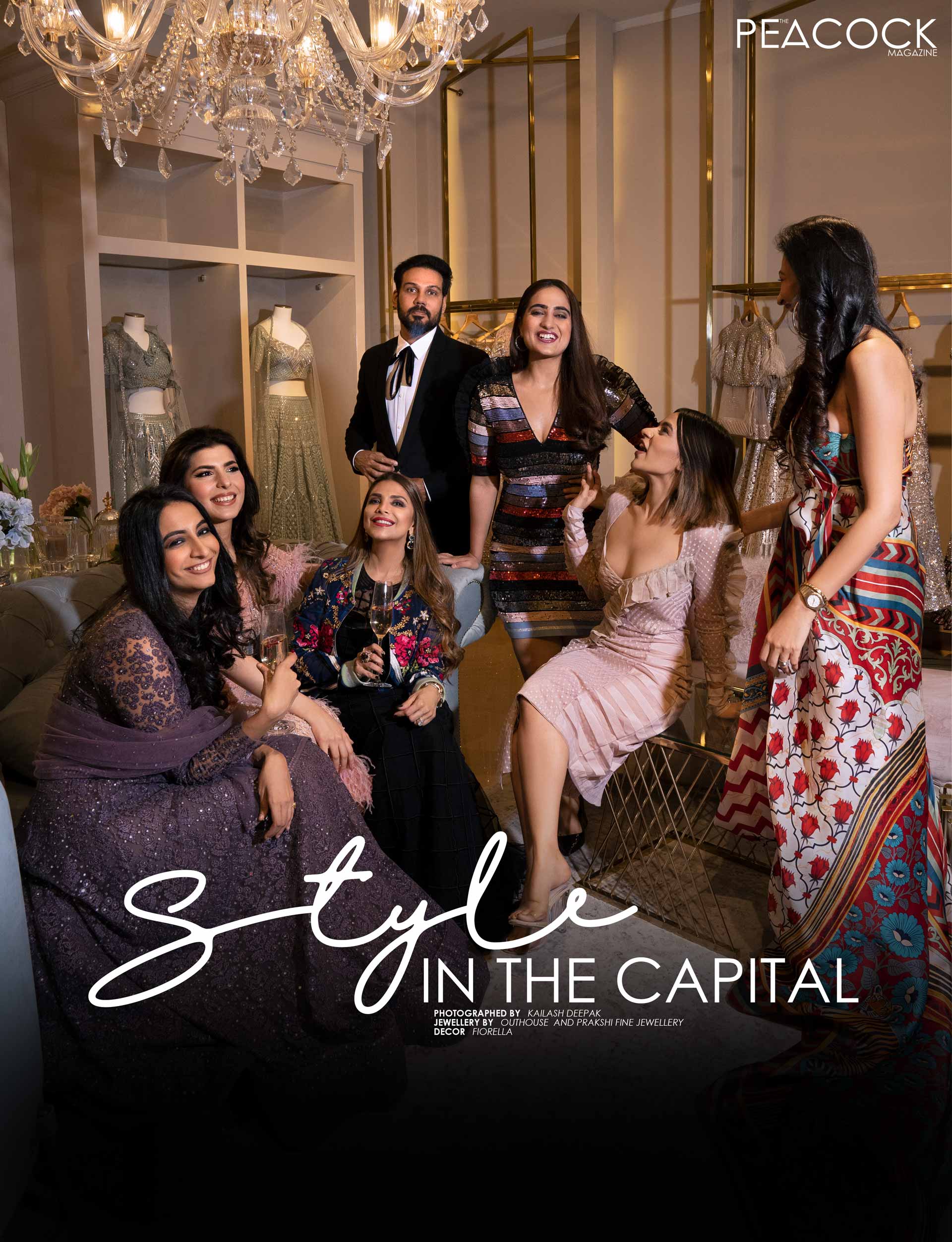 Rasna Bhasin heads the digital content for Brides Today helps brands create an online presence while simultaneously articulating her own personal Instagram account as a fashion aesthete, she's a multi-hyphenate in true sense. Although her initial inclination was towards becoming a fashion designer, but it was fashion communications where she could finally put her skills to use. As the digital editor of a bridal magazine, she generates the content that goes online, keeping the large digital audience on par with the latest trends from the print version. Her assorted taste in fashion clearly translates through her Instagram, which is now a personal blog, with high-end luxury brands collaborating with Bhasin at the centre of it all. As a part of the feature story for the May issue of The Peacock Magazine, in a detailed tête-à-tête, Rasna Bhasin talks about the role of influencers in fashion and how game-changing has Instagram been over the last few years.
1) WHAT IS THE DAY LIKE IN THE LIFE OF AN INFLUENCER?
"It is totally unpredictable. I usually try to work out in the morning, head for my meetings and then finish my work by a certain hour – especially emails etc. But as somebody who works in the digital world – we are at work round the clock!"
2) HOW DOES FEEL LIKE TO BE A WELL KNOWN INFLUENCER IN TODAY'S TIME?
"I don't really like the term influencer. I feel it's extremely misused in today's age and time. I would like to be known as a curator, and I try curate good content – which sometimes influences people and maybe sometimes doesn't. But it's an overwhelming feeling to be loved and looked up to!"
3) HOW HAS SOCIAL MEDIA CHANGED YOUR LIFE?
"It's made me more social (as if I wasn't social enough), but it has also helped me be who I'm. It plays a huge role in what I'm today and everything I have achieved. It's not my whole life, but a significant part of it. It connects Rasna to many more people out there."
4) YOUR FAVOURITE MAKEUP TRICK?
"Kohl! And the Dior fix it – literally can fix anything. It's a miracle product."
5) YOUR GO-TO FITNESS ROUTINE?
"Suryanamaskars! Anywhere and anytime, 5-10 and it's like a full body workout!
6) WHAT YOUR CLOSET MUST HAVES?
"A good pair of jeans, a great black dress, one good white shirt and a fab pair of heels!
7) WHO IS YOUR FASHION INSPIRATION?
"It's a tie between Amal Clooney & Victoria Beckham. I really wish I could be anything like them. Simply stunning and just effortlessly themselves!
8) A SOCIAL MEDIA TIP?
"Be original! Be honest! Be you!
9) WHAT WOULD YOU LIKE TO SAY ABOUT THE ATTIRE YOU'RE WEARING TODAY?
"It was love at first sight. It's an unusual colour, but absolutely gorgeous – and I never imagined the garment would be so lightweight and easy to carry! Literally had to do nothing, It spoke for itself