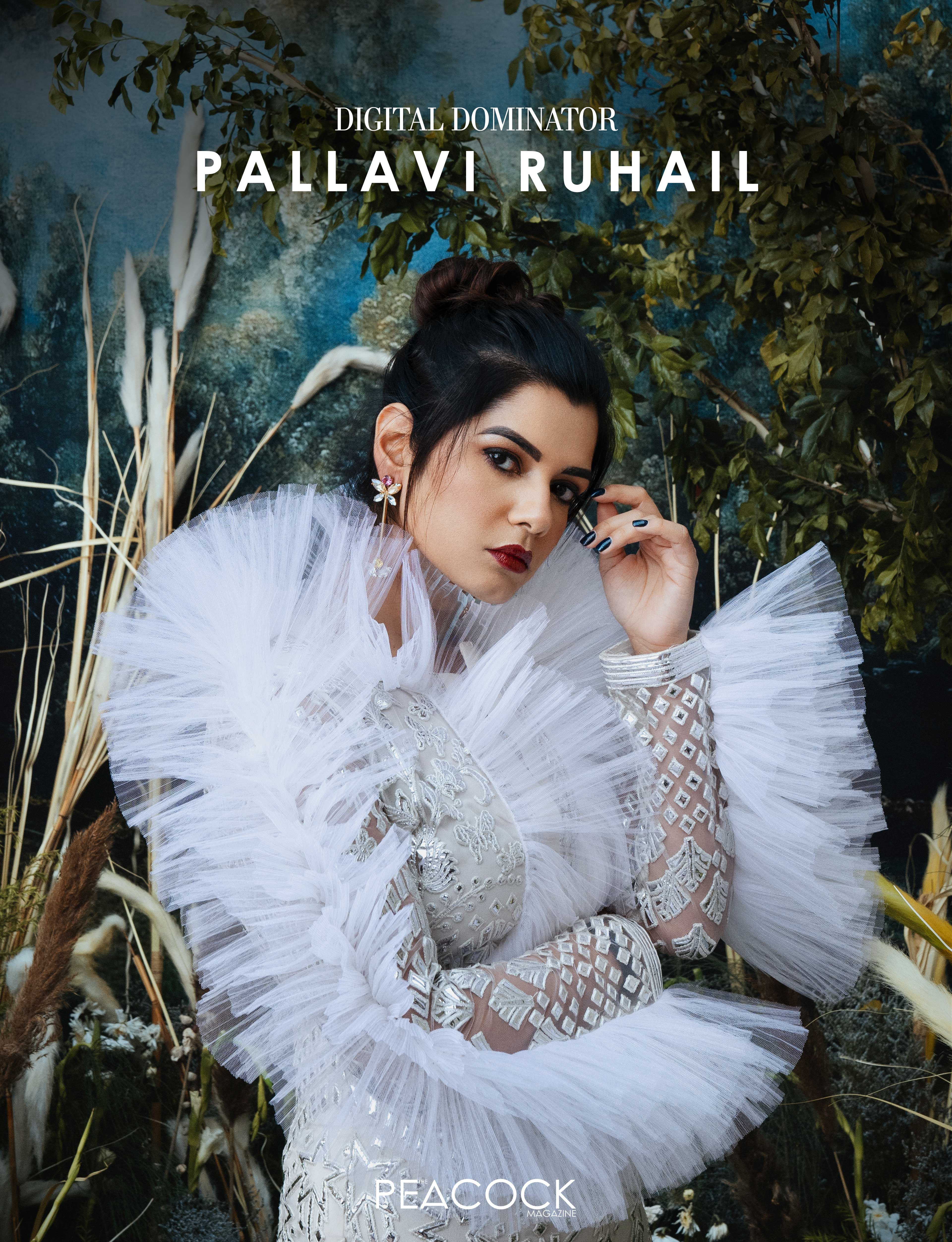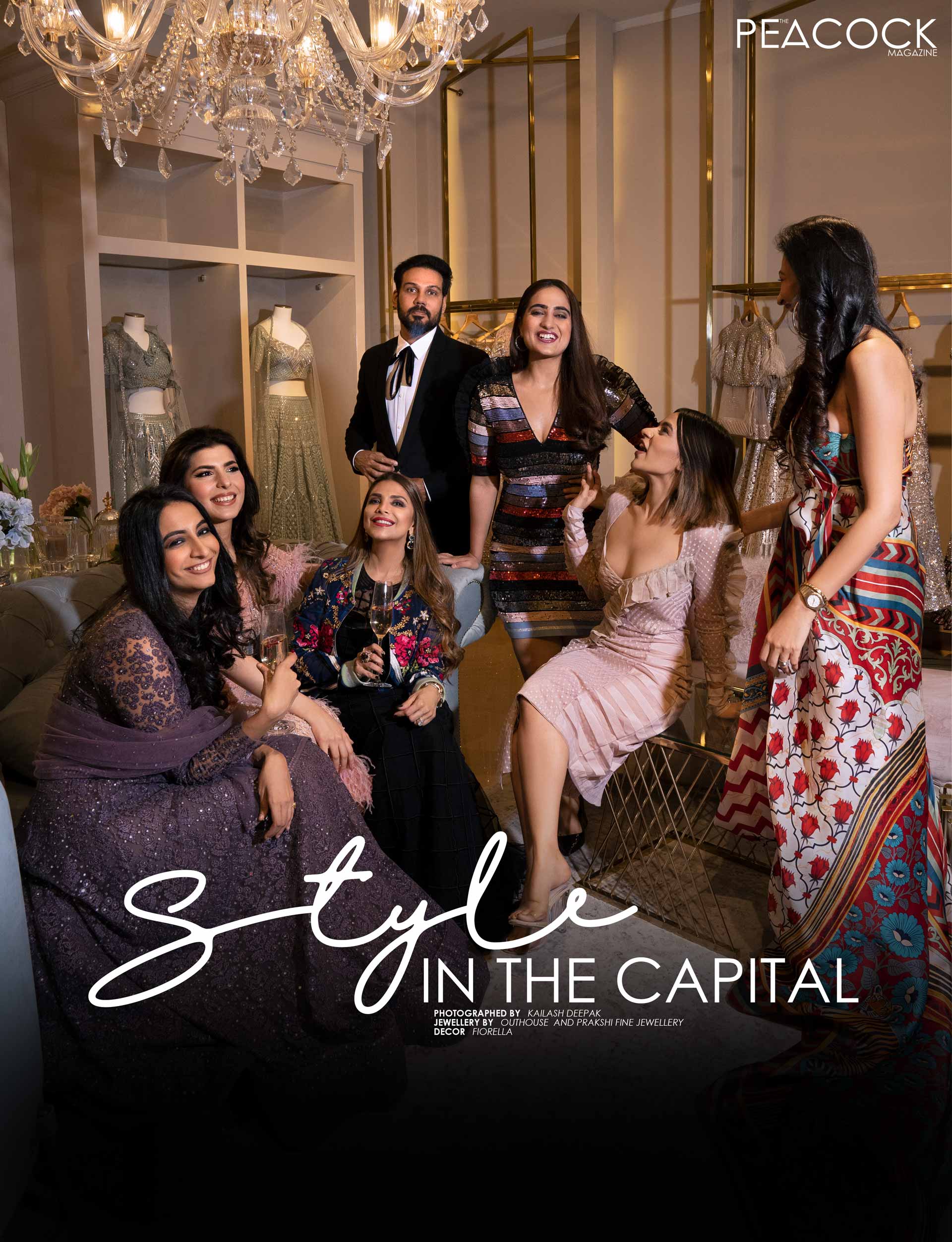 Dr Pallavi Ruhail who was formerly working as an epidemiologist, ventured into the world of fashion blogging thinking of it as a hobby and a form of outlet, but in no time she found herself entering into the league of successful influencers. What started as a passion for documenting her personal style and travelogue turned into a full-time career for Ruhail. Pallavi's sense of style is easy chic and elegant, her vibe is dainty and colourful, which comes across perfectly through her picturesque blog and Instagram. Apart from sharing her insight on fashion, she also indulges in content about beauty and fitness. Reputed beauty and fashion brands are affiliated with this Delhi-based influencer, who is constantly serving sartorial goals for her ardent followers. As a part of the feature story for the May issue of The Peacock Magazine, Pallavi Ruhail shared her wardrobe staples, favourite makeup tip and where she draws her style inspiration from.
1) WHAT IS THE DAY LIKE IN THE LIFE OF AN INFLUENCER?
"Morning I get up, make breakfast, then I hit the gym, then there's lunch, then there's work which includes, events, answering emails, planning shoots, executing shoots, depends on my schedule for the day, but mostly I'm on the run."
2) HOW DOES FEEL LIKE TO BE A WELL-KNOWN INFLUENCER IN TODAY'S TIME?
"Honestly, I'm still getting used to the feeling that okay I'm doing something important in my life, it's great. I feel very lucky and blessed, I have a huge online family whose been supporting me and of course my own friends and family who've been a constant support. "
3) HOW HAS SOCIAL MEDIA CHANGED YOUR LIFE?
"It has, as I was earlier working as an epidemiologist and in Novartis and then the whole social media thing happened, I picked up blogging and started doing it full time, so I don't think I would be doing what I am doing if social media wasn't as big as it is now."
4) YOUR FAVOURITE MAKEUP TRICK?
"Definitely using setting powder, if you want your makeup to last all day, use a setting powder or spray. "
5) YOUR GO-TO FITNESS ROUTINE?
"Pushups, planks and squats, even if I do these three, I'm good to go.
6) WHAT YOUR CLOSET MUST HAVES?
"A white shirt, a good pair of denim jeans, black pumps, a statement accessory and nice sunglasses are some of my closet staples.
7) WHO IS YOUR FASHION INSPIRATION?
"Blake Lively and Audrey Hepburn.
8) A SOCIAL MEDIA TIP?
"Be authentic, stay true to yourself, do what you're doing and be yourself.
9) WHAT WOULD YOU LIKE TO SAY ABOUT THE ATTIRE YOU'RE WEARING TODAY?
"Oh My God, I love it. I like how it's edgy, it's very me and the drama with the whole ruffled sleeves, I'm totally feeling it.