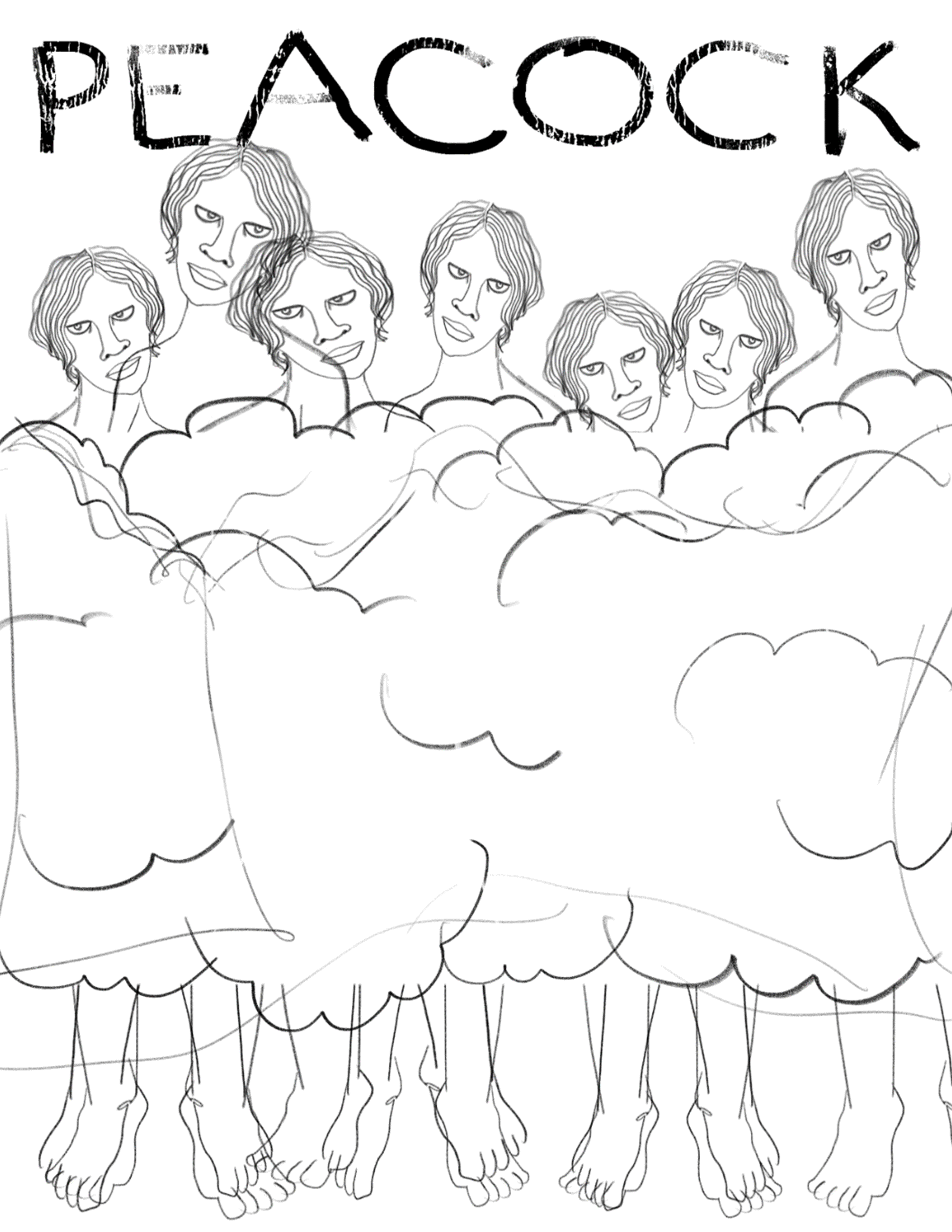 Strong, unapologetic, and soaking with dry humor. That's contemporary artist Dhruvi Acharya's artwork when she creates her protagonist on her canvas. Creating a world for the protagonist where the past, the present and the imagined future all co-exist, Acharya's work is now significant in presenting the urban women's life. Known for adding her signature feature of a speech bubble, Acharya often leaves her audience with a speech bubble in their minds filled with introspective thoughts of their own.
After receiving her Master of Fine Arts Degree from the Hoffberger School of Painting, Maryland Institute, College of Art, Baltimore, USA in 1998, and completing her Post Baccalaureate in 1996 from the same college, Dhruvi began exhibiting her work professionally.
Her artworks are significantly urban women and their life in today's world that is replete with discord, inequalities, gender disparities, violence, and environmental catastrophes. It highlights the psychological and emotional aspects of these women. Dhruvi laces her artwork with dark yet subtle humor that emphasizes these agitative issues and yet it also reflects upon the hope, empathy, and courage that rests in our minds. Needless to say, her work is visually and psychologically layered that makes one pensive at its mere glimpse.
Solo exhibition of Dhruvi's work has been held at Chemould Prescott Road in Mumbai, Nature Morte in New Delhi, Gomez Gallery in Baltimore, and Kravets/Wehby in New York. Her selected participations include shows at the San Jose Museum of Art, Griffith University in Brisbane, BosePacia Modern in New York, National Gallery of Modern Art in Mumbai, and Queens Museum of Art in New York.
Dhruvi has been awarded the FICCI Young Woman Achievers award in 2013. Her artworks have been featured in many newspapers and magazines across India and abroad.
For the September issue of 'The Peacock Magazine', Acharya creates her version of the 'FSP Woman' via her paintings. The celebrated artist also talks about her early life, her journey till date, and her thoughts behind creating this special cover. Read on.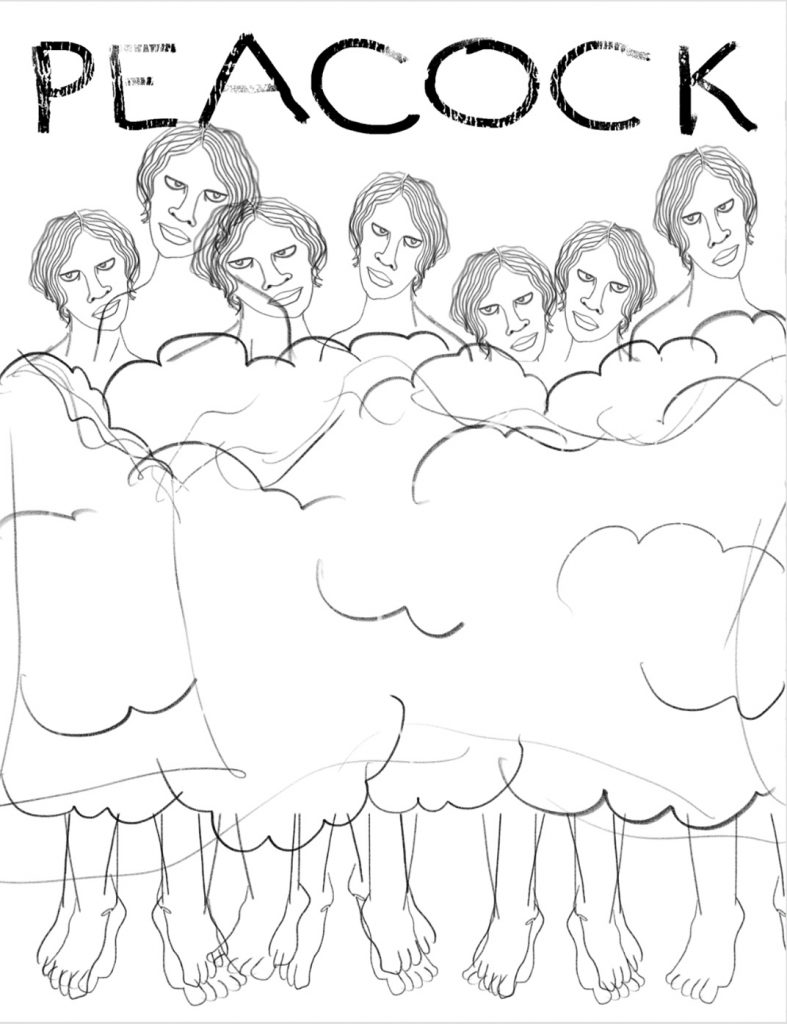 [Q] How were your growing up years like?
I have vivid memories of drawing and painting for most of my free time as a child. Growing up in a traditional Gujarati family I was not expected to have a career, even although I was a valedictorian in school. I am glad I was encouraged to study applied arts, if not in the JJ School of Art, then at least at the Sophia Polytechnic – a women's only college near our home.
[Q] We have observed that you mostly paint women. Why so? Is there a story behind it?
I was extremely homesick when I moved to the USA in 1995, and so I began painting my memories of India, family, and friends and then moved onto painting my experiences as an urban Indian woman both in the countries I have lived in. I mostly paint women because I experience the world as a woman. Also, historically, museums are filled with women painted by men through their "male gaze", and I wanted to paint women as humans with all their strengths and weaknesses, while also drawing attention to the daily inequalities most women have to face.
[Q] Who was your mentor? What was your relationship with him/her like?
I consider the late Grace Hartigan to be my mentor. She was the Director of the highly selective Hoffberger School of Painting in MICA, USA, where I did my Master's degree in painting. A famous American painter, she was friends with artists like Jackson Pollock and William De Kooning. She was 76 years old when I joined graduate school and was working on large narrative paintings with figures in rich color fields that were created using techniques rooted in 'Abstract Expressionism'. She would say it like it is, never mincing words. So, it meant a lot to me when once, during the weekly studio visits, she had tears in her eyes upon seeing my recent large oil painting, calling it my first masterpiece. I don't think the work was all that, but her belief in my work made a great difference in my confidence when I began my career as a brown immigrant female painter in a primarily white, male-dominated USA art world.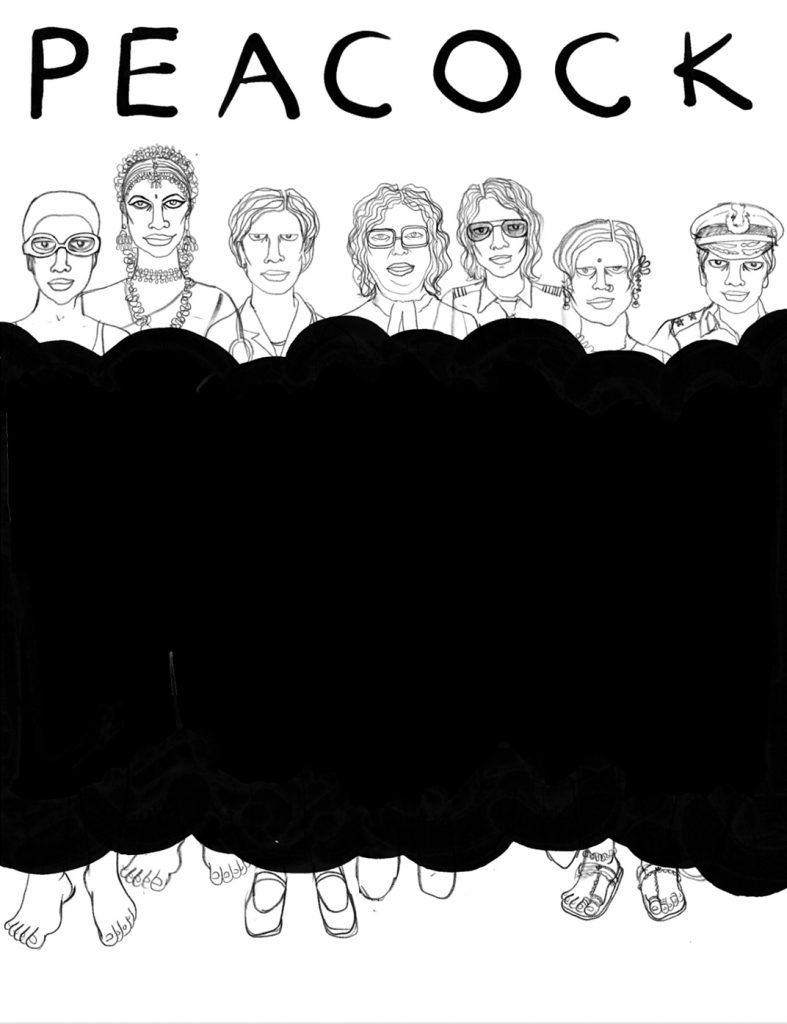 [Q] Where/in whom do you find your muse?
Life. Events that affect me, affect the world, things I read or hear about, all enter my work.
[Q] Most of your paintings' protagonist is a familiar, recognizable woman. Who is she? What does she symbolize?
The protagonists in my work are primarily urban women who are complicated, vulnerable, and strong (whether they be young, middle-aged, or old), who face the trials and tribulations of living in this world with aplomb; a world fraught with inequality, gender bias, environmental damage, greed and war, and yet a world also filled with hope, love, humor, and sensitivity.
[Q] When do you paint, and how do you get yourself in the painting mode? Q) What is your studio like? Do you compulsively paint there? If not, where else do you paint, and why those places?
I work almost every day. My work is based on my drawings, which are usually my subconscious thoughts that are allowed to appear on paper – usually about the things I read or hear about, things I experience. Some of these images are compelling enough for me to further investigate, investing sometimes a month or more into them (the amount of time that it takes to complete my larger works). In my studio, I often have several paintings in progress at the same time.
For many years I have worked from a room in my home, but now my studio is in my residential building, a flight of stairs up from my home. It is airy, filled with light and good vibrations. It was where my late husband grew up, and a place we both used as our workspaces later in life. While it is not large, it is very convenient for me to work long hours while also being accessible to my sons.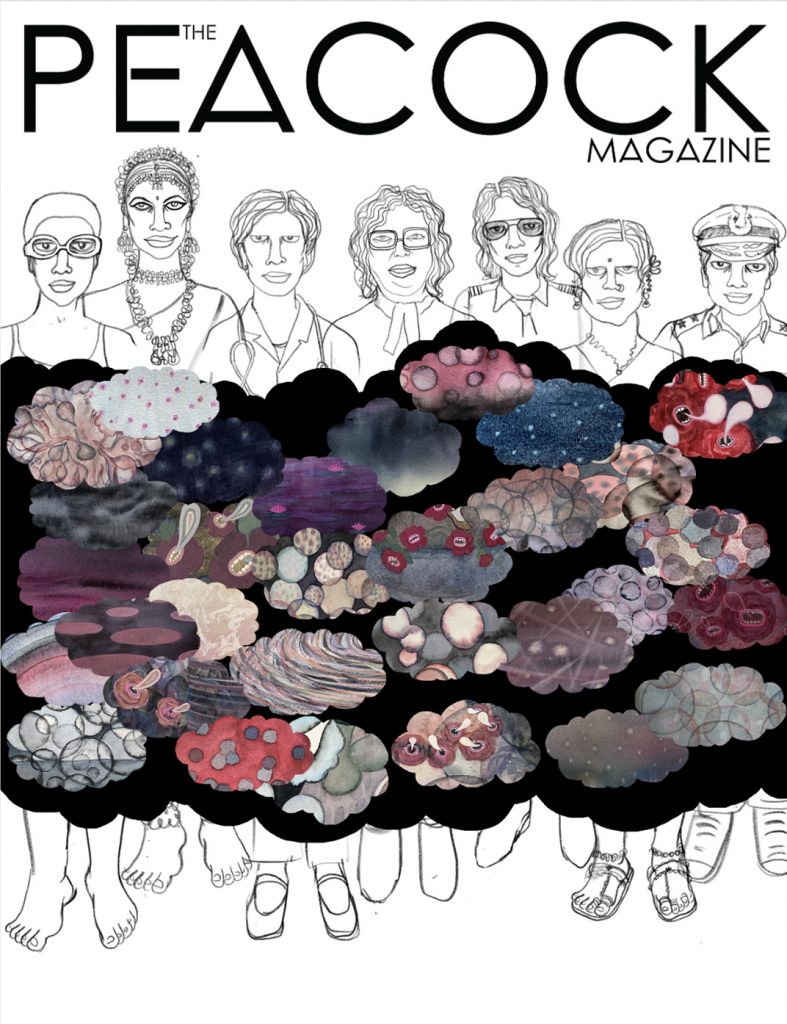 [Q] Which colors do you often find yourself reaching out to in your color palette? Any particular reason why?
I choose my colors intuitively, so I don't know but I guess I prefer muted colors.
[Q] What was the idea behind your latest series 'Painting in the time of Corona'?
The Coronavirus was already on my mind for a month before the Janta curfew as my older son was in university in the USA. So, when the Janta curfew happened, I was compelled to just spend the day in my studio and paint whatever was on my mind. It felt like painting was the only thing I could do to make sense of the world, and so I continued painting through the lockdown. I started posting the images on Instagram, and people started asking me if the works were available for sale. I spoke to my gallerist Shireen Gandhy of Chemould Prescott Road about selling the artworks and raising funds to help the less fortunate. She immediately agreed and hosted an online show. Most of the works I made during the lockdown in India got sold, and we were able to raise a considerable sum to help people affected by the pandemic.
[Q] Have you been commissioned to paint for someone of high profile that we don't know of?
Ms. Sangita Jindal has been a patron of my work since my New York show in 2000. In 2012 she commissioned a 32 x 7 foot mural for the JSW headquarters in BKC, Mumbai.
[Q] Without being unbiased, which paintings of yours are your personal favorites? Any particular painting of yours you loved but eventually, had to sell?
Tough question, as I work hard to make sure everything that leaves my studio is something that I stand by, did my best, and also genuinely like as well. I guess the two works I now wish I had not sold are "wham kerplonk splat bam", 2006 and "Looking for the Passed", 2014 – one about my sons when they were young, the other about my memories of and with my father and husband, both of who passed away in 2010.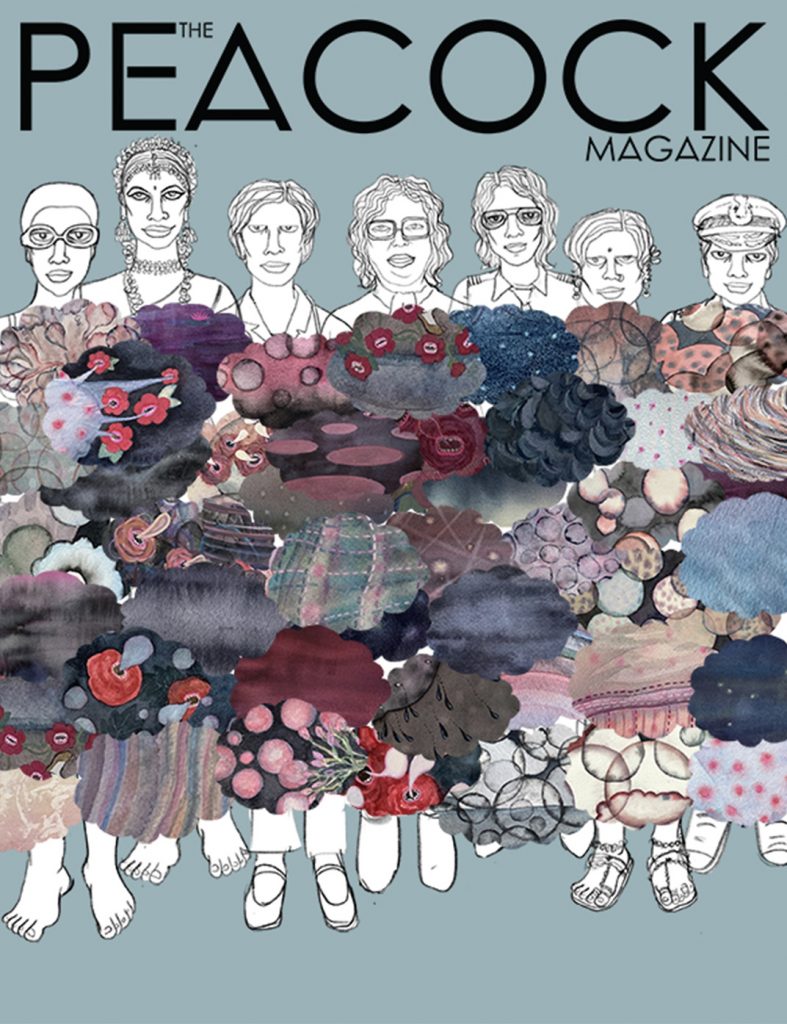 [Q] If you had to divide your life as an artist into phases, what phases would those be? What/who have your biggest influences in each of these phases?
I guess the first phase would be when I began living and painting in the US, the next would be life as a young mother, and the third would be the years after my husband passed away in 2010. My work has consistently reflected my life and events happening around me at that time.
[Q] Who are your favorite artists? What is the first thing you notice when you see other artists' work?
There are too many artists whose work I love, and the list keeps changing from time to time! But I guess some who have been on the list for a while including William Kentridge, Takashi Murakami, Arpita Singh, Lari Pittman, and Kerry James Marshall.
And I respond to the works intuitively, primarily to the feelings the work evokes in me, the attention to detail, the surface, the way the work is made, the boundaries it has pushed.
[Q] Now that the lockdown is over, what are your plans? What are you working on next?
I am trying my hand at animation and sculpture. I am eager to know if I will succeed or fail.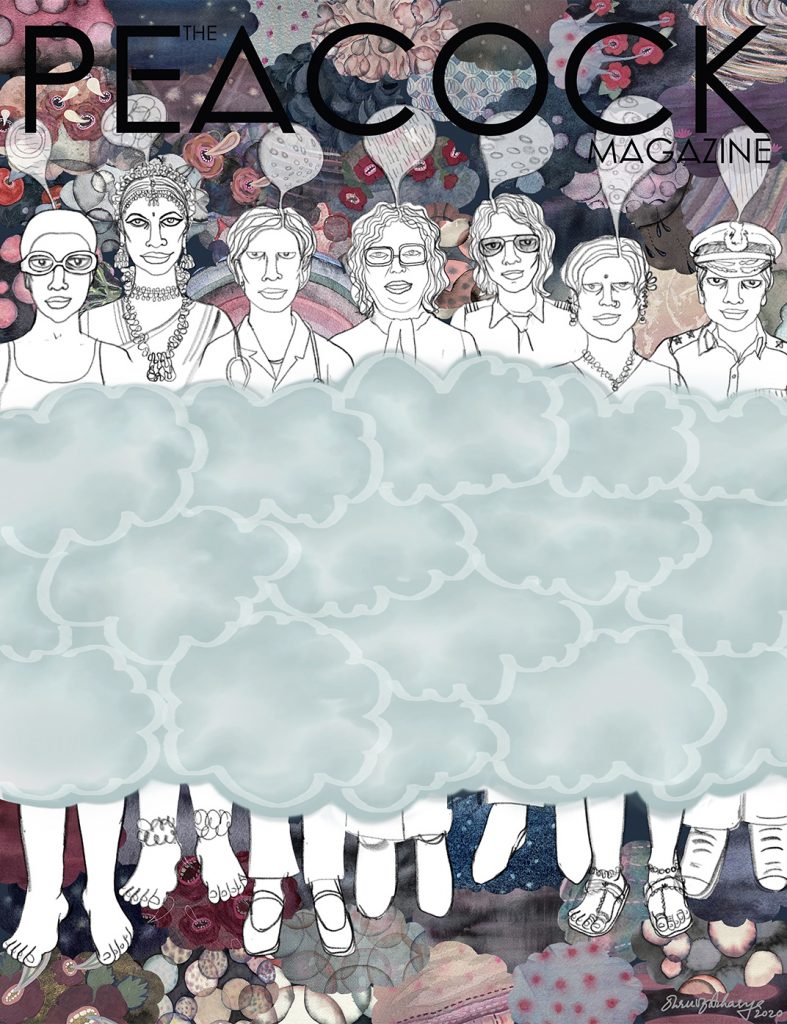 [Q] Can you tell us in detail about the cover you've created?
When The Peacock magazine asked me to design a digital cover reflecting a 'Woman of the New World', the question for me was who really is this woman? In my opinion, a Woman of the New World is one who is living a life that is right for her. She is educated, works hard, and works smart, contributing to making her society better in a myriad of ways. Despite the patriarchy which expects women to follow absurd rules made over centuries to subjugate and control them, the Woman of the New World can succeed not only because of her own determination but because of the effort and support of other women. So, my artwork is about successful women from different fields of occupation, women who make the world better for not only themselves but for others as well as for future generations.
And when it is time to step out of their work clothes and let their hair down, these women do not subscribe to society's diktats on what one should wear or look like, but they dress as they please, to express themselves, and they support the artisans and designers who help them realize their vision of themselves.
The seven women are professionals dressed in the clothes they wear for their professions, the clouds covering their bodies are symbolic of their after-work sartorial choices, while the patterned clouds in the back represent the various fabrics used by designers to create the clothes these women choose to adorn themselves.
[Q] What was the process like?
The process started with drawing. I began thinking about women and fashion, but given that we are in the middle of a pandemic when we all have so many things to deal with and think about when thousands have lost their lives and even more their livelihoods, the drawing started becoming about the women who made the world better for us all and continue to do so. For the clouds in the background which represent fabric design, I took small sections of the watercolor works I had made during the pandemic.
[Q] Could you talk about the cover from a fashion point of view?
I think a fashionable person is one whose personal style matches their ethics, suits their body and age, and reflects their personality. So, for the cover, I have drawn the women in the clothes they would wear for their respective professions where their minds and bodies are working in harmony to achieve their dreams. Painted over them is a soft dreamy cloud that symbolizes the "on top of the world" feeling we experience when we know the clothes we are wearing are making us look fabulous when we feel we can conquer the world (or at least that evening).

CREDITS-
IMAGES – ARTIST'S OWN