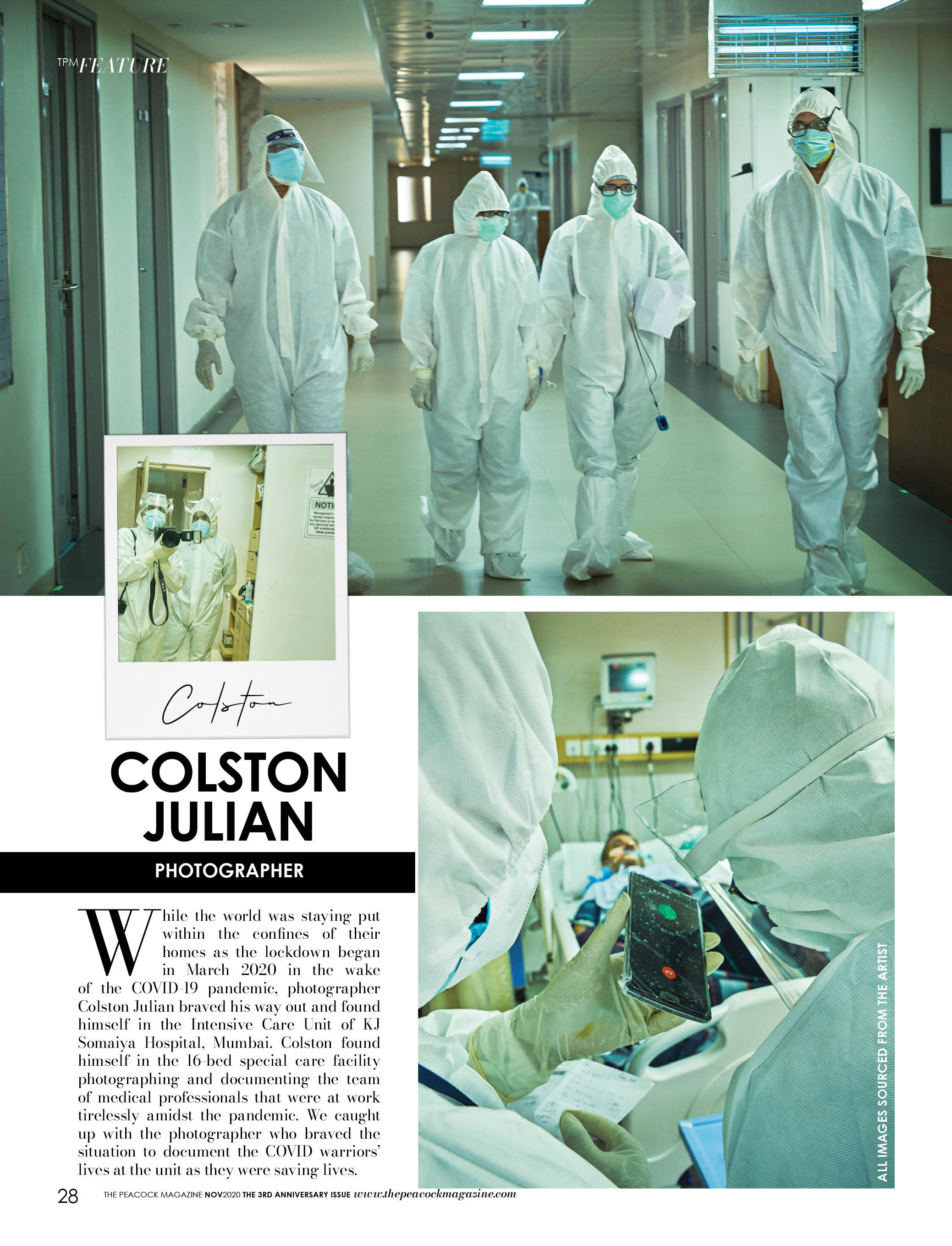 CREDITS-
PHOTOGRAPHER – IMAGE'S ARTIST'S OWN
COLSTON JULIAN'S COVID-19 PHOTO STORY
While the world was staying put within the confines of their homes as the lockdown begun in the wake of the pandemic, COVID 19, photographer Colston Julian braved his way out and found himself in the Intensive Care Unit of KJ Somaiya Hospital, Mumbai. Colston found himself in the 16-bed special care facility in the month of April photographing and documenting the team of medical professionals that were at work tirelessly amidst the pandemic. We caught up with the photographer who braved the situation and documented the COVID warriors' life at the unit as they saved lives.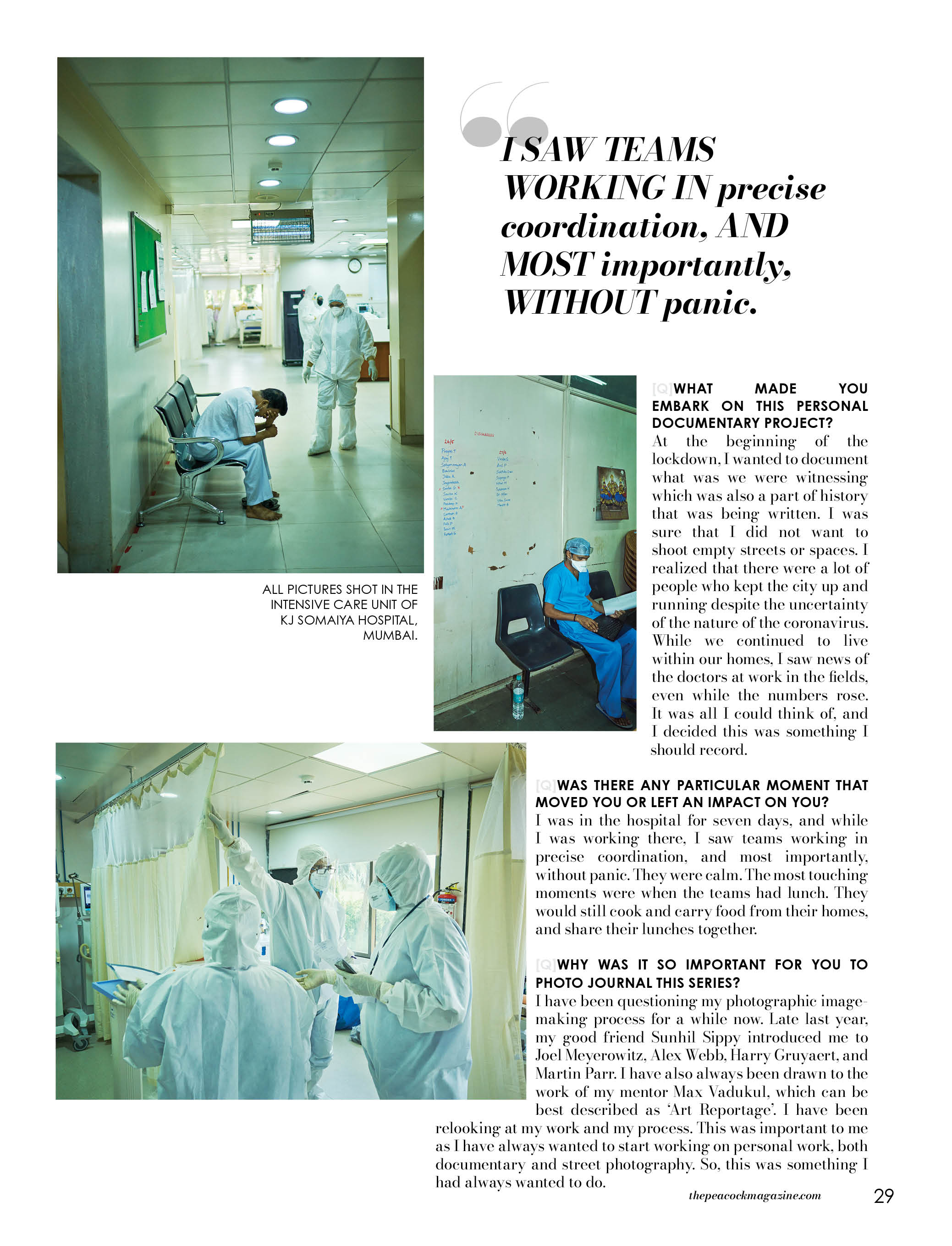 [Q] What made you embark on this personal documentary project?
At the beginning of the lockdown, I wanted to document what was we were witnessing which was also a part of history that was being written. I was sure that I did not want to shoot empty streets or spaces. I realized that there were a lot of people who kept the city up and running despite the uncertainty of the nature of the (COVID 19) virus. While we continued to live within our homes, I saw the news of the doctors at work in the fields, even while the numbers rose. It was all I could think of, and I decided this was something I should record.
[Q] Tell us about any particular moment that moved you or left an impact on you?
I was in the hospital for seven days, and while I was working there, I saw teams working in precise coordination, and most importantly, without panic. They were calm. The most touching moments were when the teams had lunch. They would still cook and carry food from their homes, and share their lunches together.
[Q] Why was it so important for you to photo journal this series?
I have been questioning my photographic image-making process for a while now. Late last year, my good friend Sunhil Sippy introduced me to Joel Meyerowitz, Alex Webb, Harry Gruyaert, and Martin Parr. I have also always been drawn to the work of my mentor Max Vadukul, which can be best described as 'Art Reportage'. I have been relooking at my work and my process. This was important to me as I have always wanted to start working on personal work, both documentary and street photography. So, this was something I had always wanted to do.