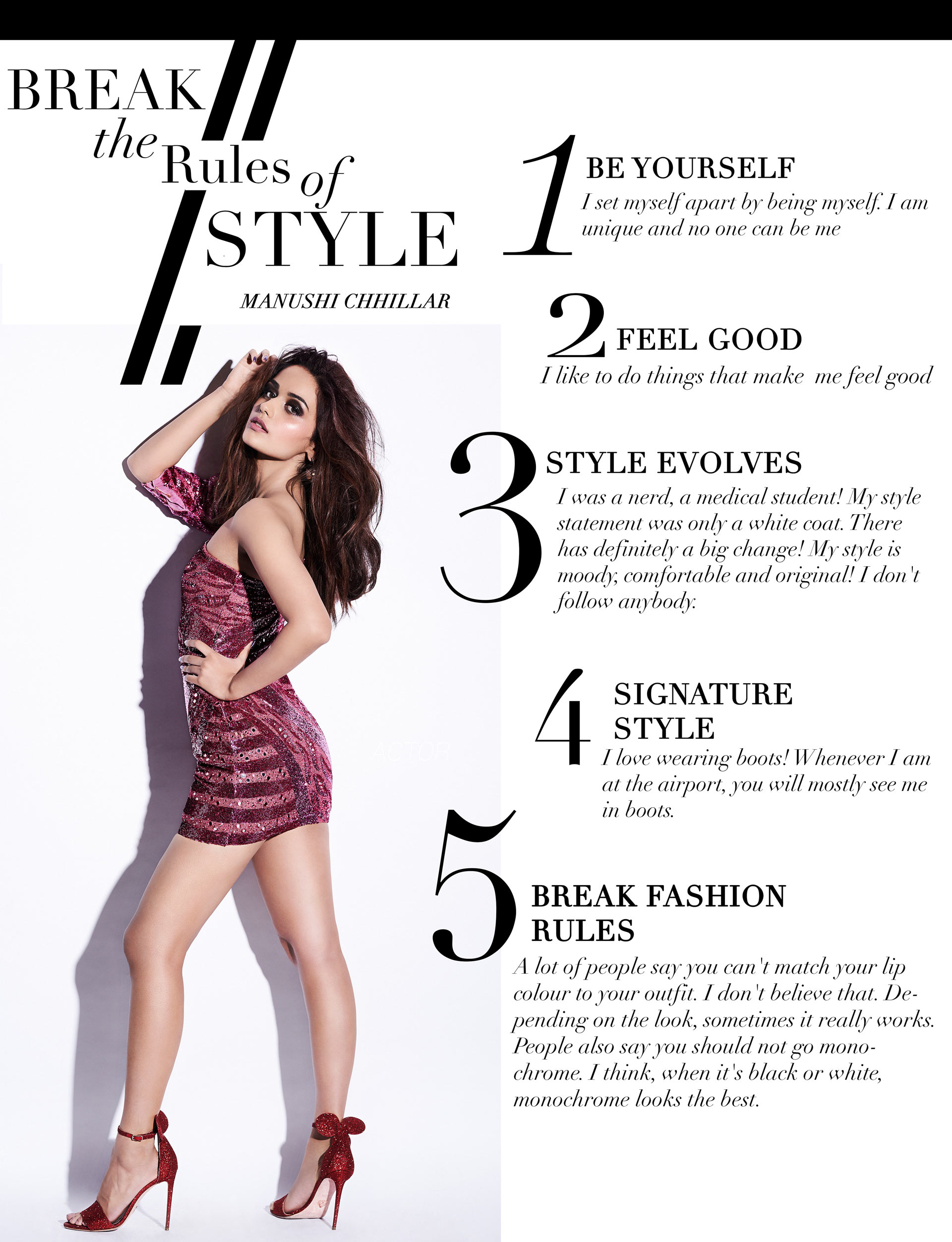 Credits-
Photography by- Avinash Gowariker
Styling- Mohit Rai
Makeup and Hair- Florian Hurel
Jewellery by-Outhouse Jewellery
Clothing by – Falguni Shane Peacock
BREAK THE RULES OF STYLE WITH MANUSHI CHHILLAR
1) BE YOURSELF
I set myself apart by being myself. I am unique and no one can be me.
2) FEEL GOOD
I like to do things that make me feel good.
3) BREAK FASHION RULES
A lot of people say you can't match your lip colour to your outfit. I don't believe that. Depending on the look, sometimes it really works. People also say you should not go monochrome. I think, when it's black or white, monochrome looks the best.
4) SIGNATURE STYLE
I love wearing boots! Whenever I am at the airport, you will mostly see me in boots.
5) STYLE EVOLVES
I was a nerd, a medical student! My style statement was only a white coat. There has definitely a big change! My style is moody, comfortable and original! I don't follow anybody.