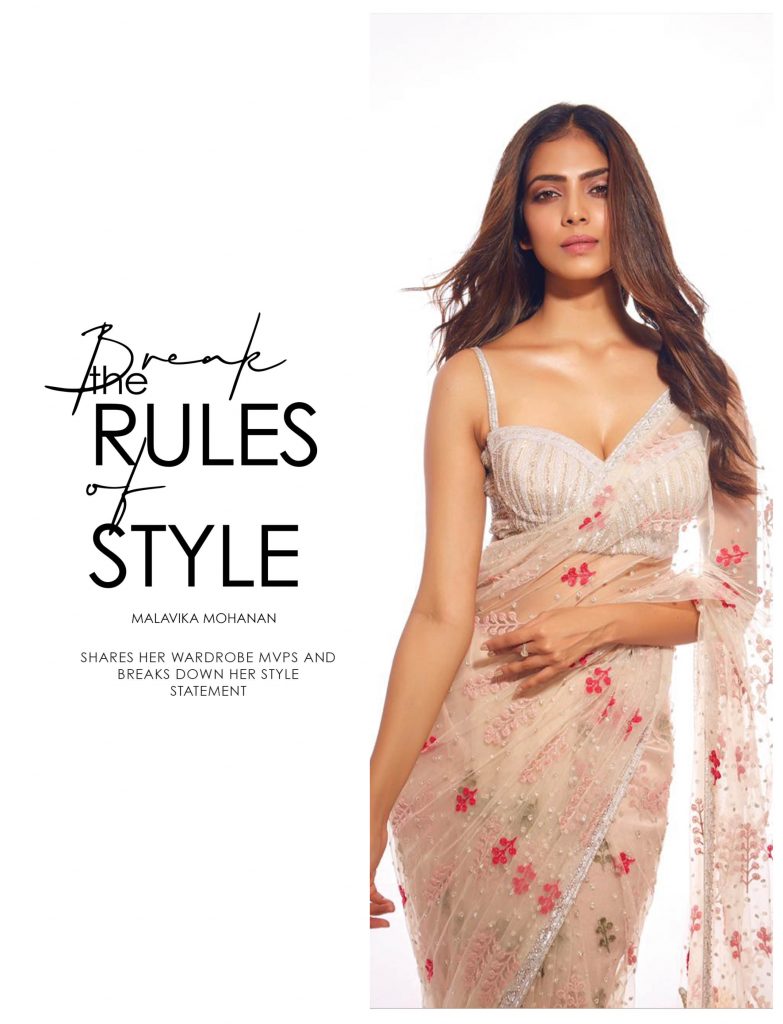 Rule 1 – Take inspiration from our country, our culture, and things around us. Sometimes I like wearing the 'Mundu' with a Ganji top and some ethnic jewellery. It looks great and makes for a great style statement!
Rule 2 – I truly believe that the airport/travel fashion should be comfortable. It's a great time for comfort fashion as athleisure's back in trend and how!
Rule 3 – I try my best not to indulge in fast fashion and go for classic pieces, instead, as you can never go wrong with them. Classics have repeat value and can be styled in a lot of different ways. My advice would be to build a good capsule wardrobe.
Rule 4 – Experiment but within your comfort zone when it comes to hair and hairstyles. I always opt for what suits me or flatters me more than what's new in trend and other kinds of fashion experiments.
Rule 5 – I believe in having one's own individualistic style and having the space that lets your style reflect who you are.