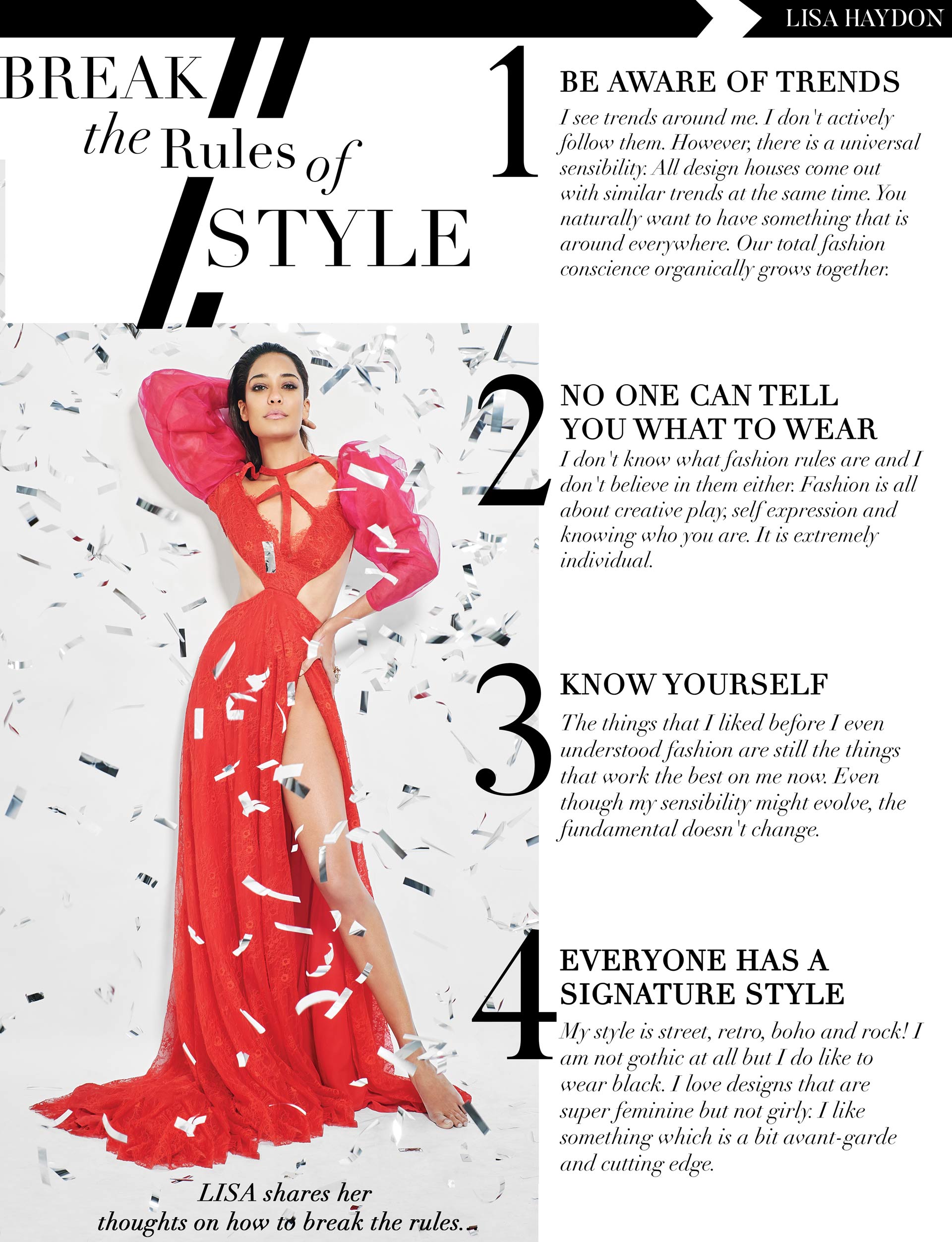 Credits-
Photography by- Rohan Shrestha
Styling- Eshaa Amiin
Makeup and Hair- Mahek Oberoi
Clothing by – Falguni Shane Peacock
BREAK THE RULES OF STYLE WITH LISA HAYDON
1) BE AWARE OF TRENDS
I see trends around me. I don't actively follow them. However, there is a universal sensibility, All design houses come out with similar trends at the same time. You naturally want to have something that is around everywhere. Our total fashion conscience organically grows together.
2) NO ONE CAN TELL YOU WHAT TO WEAR
I don't know what fashion rules are and I don't believe in them either. Fashion is all about creative play, self expression and knowing who you are. It is extremely individual.
3) KNOW YOURSELF
The things that I liked before I even understood fashion are still the things that work the best on me now. Even though my sensibility might evolve, the fundamental doesn't change.
4) EVERYONE HAS A SIGNATURE STYLE
My style is street, retro, boho and rock! I am not gothic at all but I do like to wear black. I love designs that are super feminine but not girly. I like something which is a bit avant-garde and cutting edge.