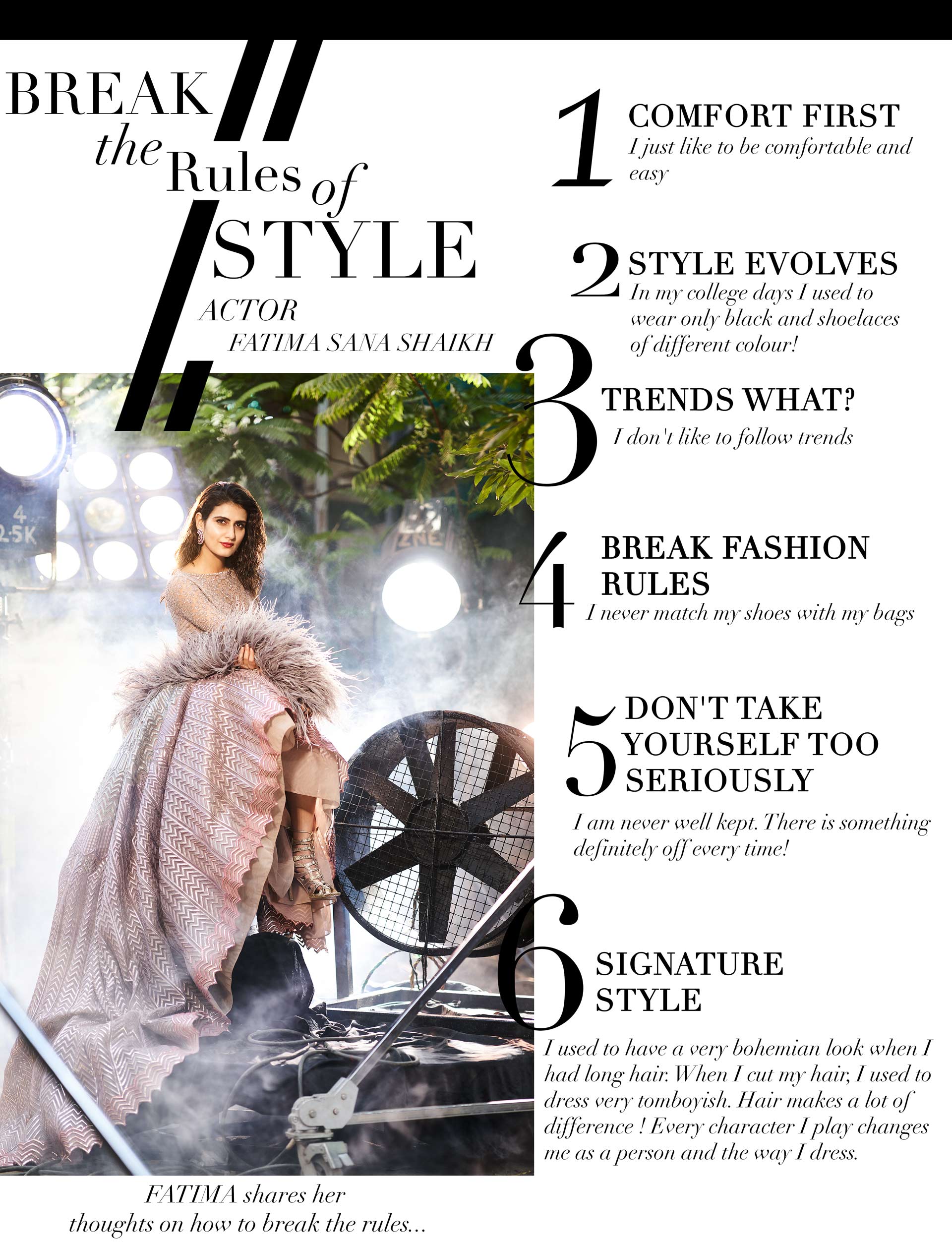 Credits-
Photography by- Avinash Gowariker
Makeup and Hair- Florian Hurel
Jewellery by- Farah Khan Fine Jewellery
Clothing by – Falguni Shane Peacock
BREAK THE RULES OF STYLE WITH FATIMA SANA SHAIKH
1) COMFORT FIRST
I just like to be comfortable and easy.
2) STYLE EVOLVES
In my college days I used to wear only black and shoe laces of different colour!
3) TRENDS WHAT?
I don't like to follow trends
4) BREAK FASHION RULES
I never match my shoes with my bags
5) SIGNATURE STYLE
I used to have a very bohemian look when I had long hair. When I cut my hair, I used to dress very tomboyish. Hair makes a lot of difference ! Every character I play changes me as a person and the way I dress.
6) DON'T TAKE YOURSELF TOO SERIOUSLY
I am never well kept. There is something definitely off every time!