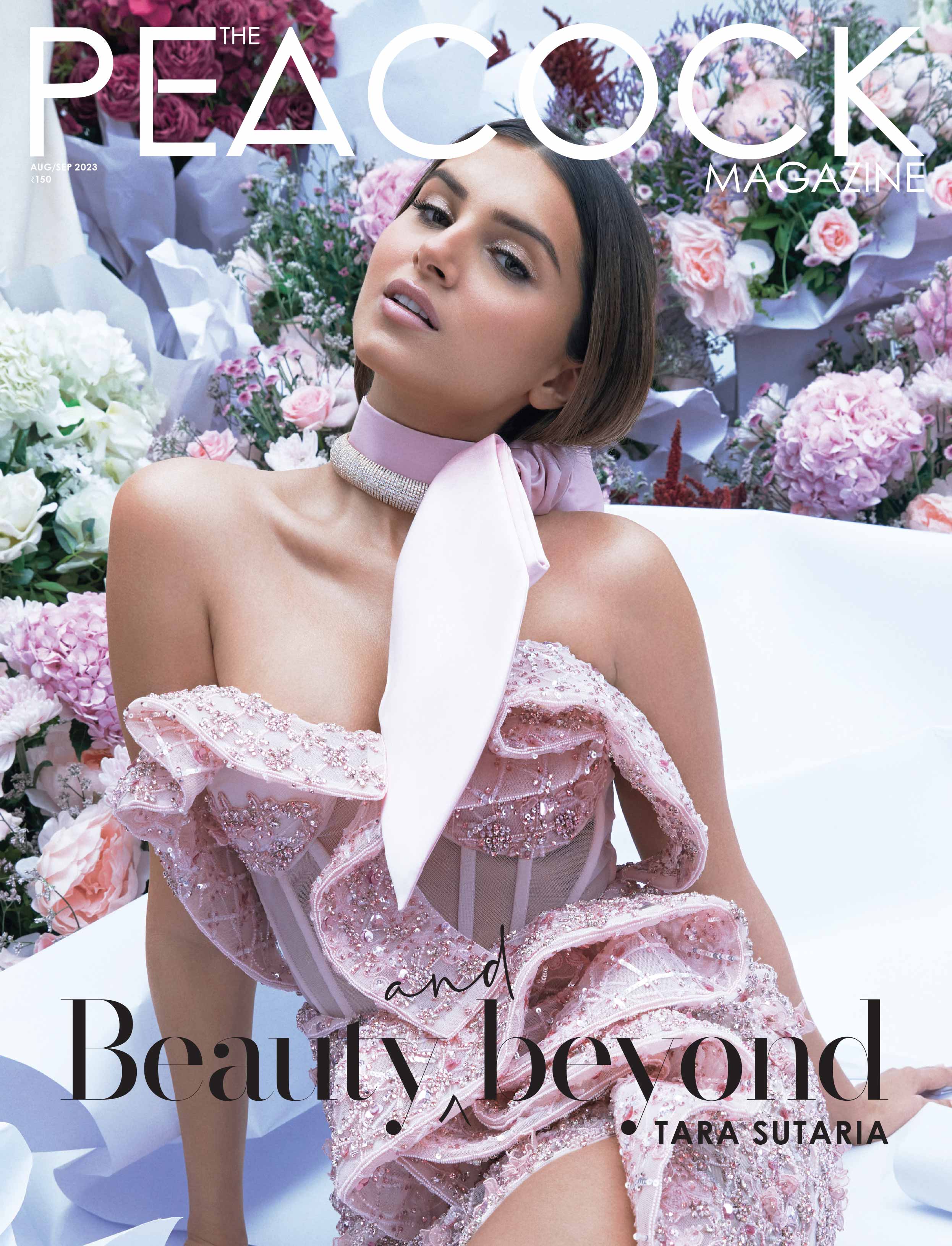 CREDITS –
Photographer – Rahul Jhangiani
Styling – Who Wore What When
Jewellery – Renu Oberoi Luxury Jewellery
Makeup – Shraddha Inder Mehta
Hair – Zoe Quinny
Shoes – Christian Louboutin & Jimmy Choo
Floral Arrangement – Interflora
Styling Assistants – Shubham Jawanjal & Chaitanya Balvant
Production – Fsp Production
Executed By – Niharika Singh Of Studio Little Dumpling
Wardrobe – Falguni Shane Peacock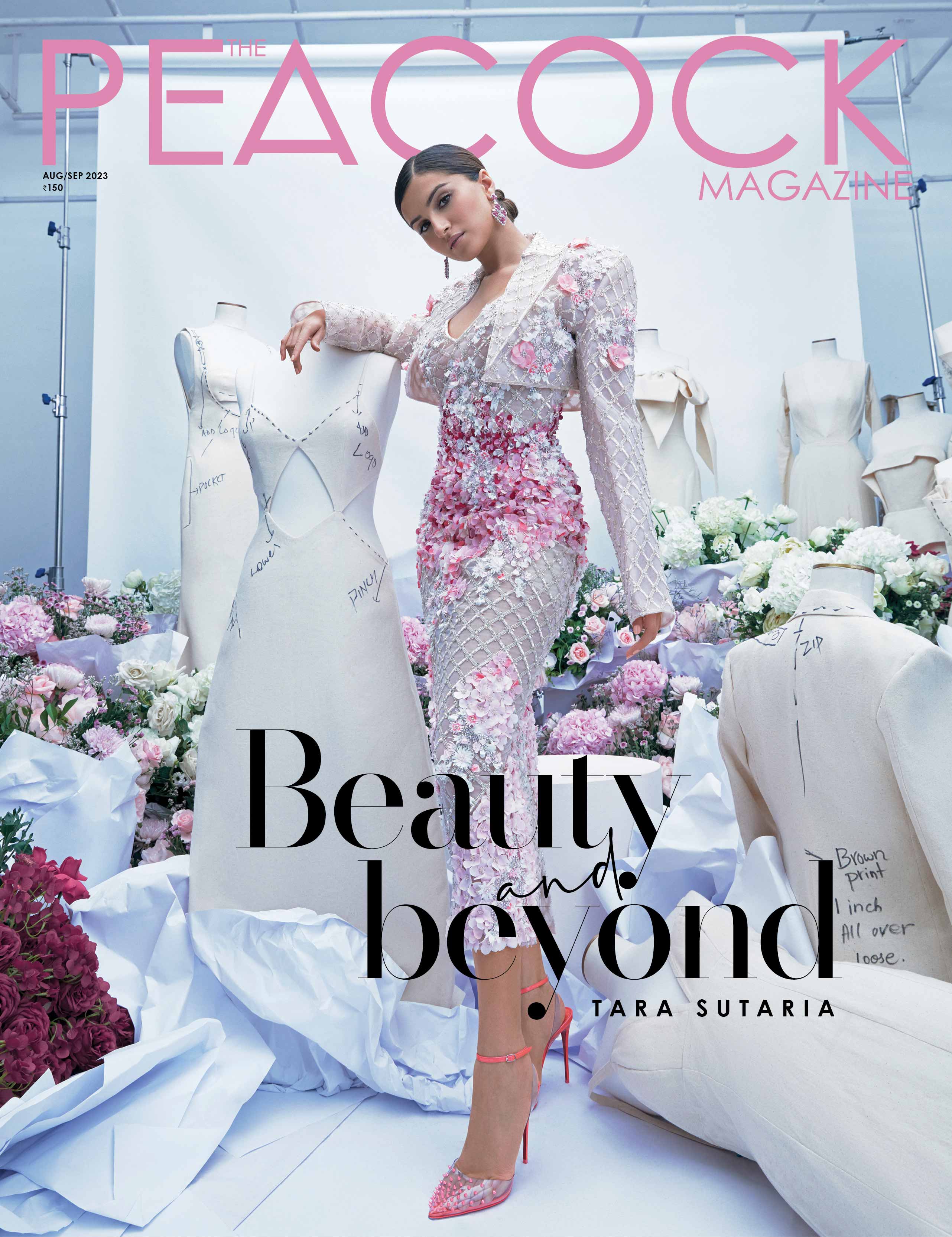 "Success is not about resting on your laurels; it's about persistently chasing your dreams and embracing the challenges that follow." — Richard Branson
Tara Sutaria – the multifaceted star of Bollywood, who has basked in the limelight since her childhood, seems to be living by these lines. As a result, we witness her soaring above and beyond in a league of her own, relying not on entitlement but sheer hard work.
There's something truly aspirational about Sutaria that sets her apart from the rest. While she is undoubtedly an all-round artist, she is in no rush to reach the finishing line. She has a deep understanding of herself as a person and communicates her authentic essence to the world without filters. A keen learner and observer, she consistently proves her versatility through new projects—be it movies, brand collaborations, ad films, and more. Even before the entertainment industry reached its current state, the world admired her charisma as a singer and dancer.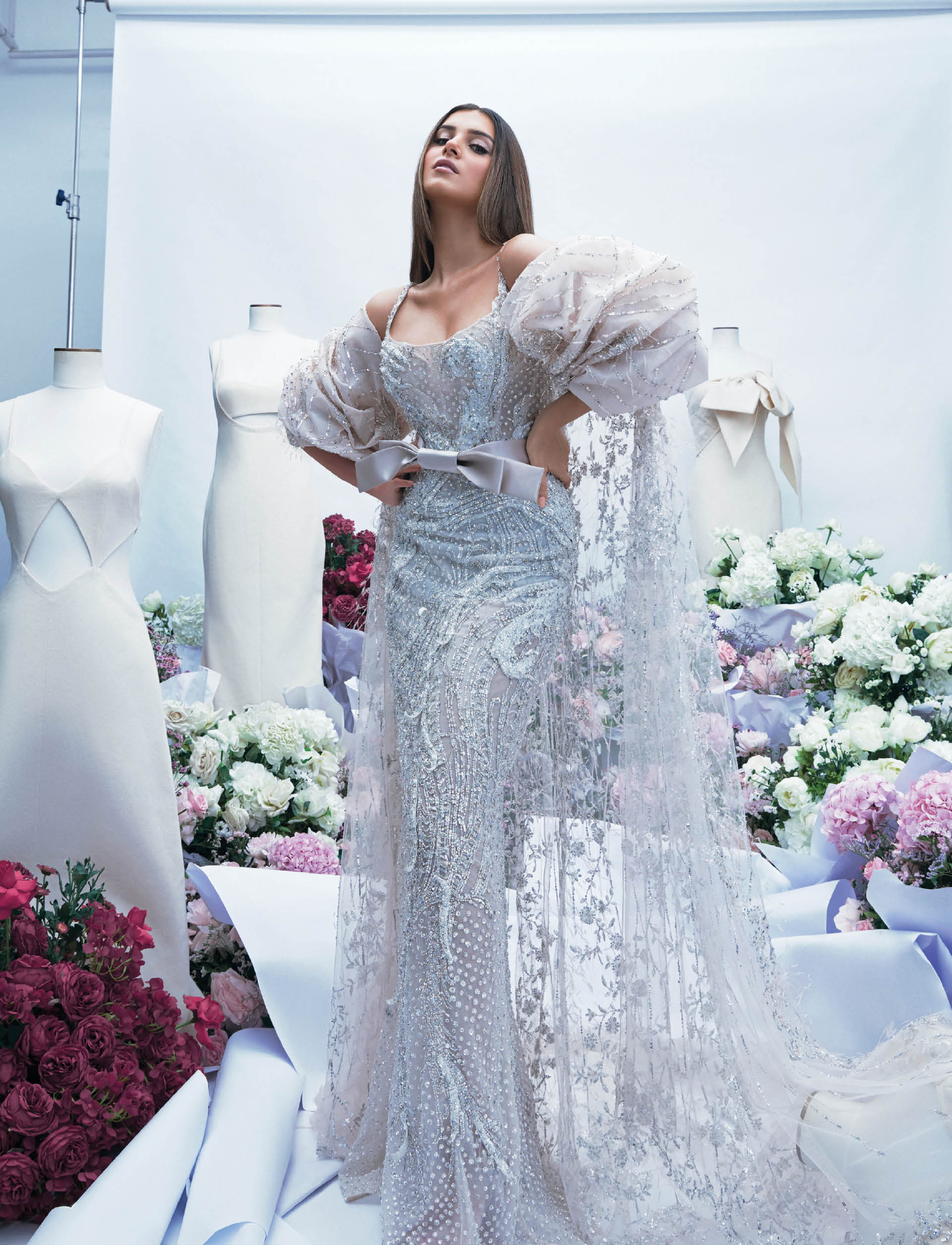 Sutaria embarked on her journey as a singer in the entertainment industry with Disney India's Big Bada Boom back in 2007. Since then, there was no looking back. Evolving into a celebrated actor, singer and dancer, she made a remarkable crossover that earned her commendable applause. However, it was in 2019, with Student of the Year 2, that she fully embraced her career as a full-time actor, proving to the world that she's here to stay. While her characters between 'action' and 'cut' were becoming household names among cinema admirers, her role as a singer with Ek Villain Returns ignited a new legacy for the actor to nurture. Her film trajectories have been truly exceptional. She fearlessly sheds her real self to embody diverse characters on the screen, as exemplified by her highly anticipated film Apurva this year.
Tara's excellence isn't just limited to movies; she brings on her A-game in brand collaborations as well. Her association with the beauty giant Bobbi Brown also keeps her at the top of her game. Sutaria brings a kind of finesse to the table that's rare and influential. And the artistic crowd just can't get enough of all that she does.
Giving more insights into her illustrious career, learnings that she has garnered over the years, future projects that promise to elevate her film trajectory and more, Sutaria gets into a candid conversation with The Peacock Magazine. Read on for the excerpts.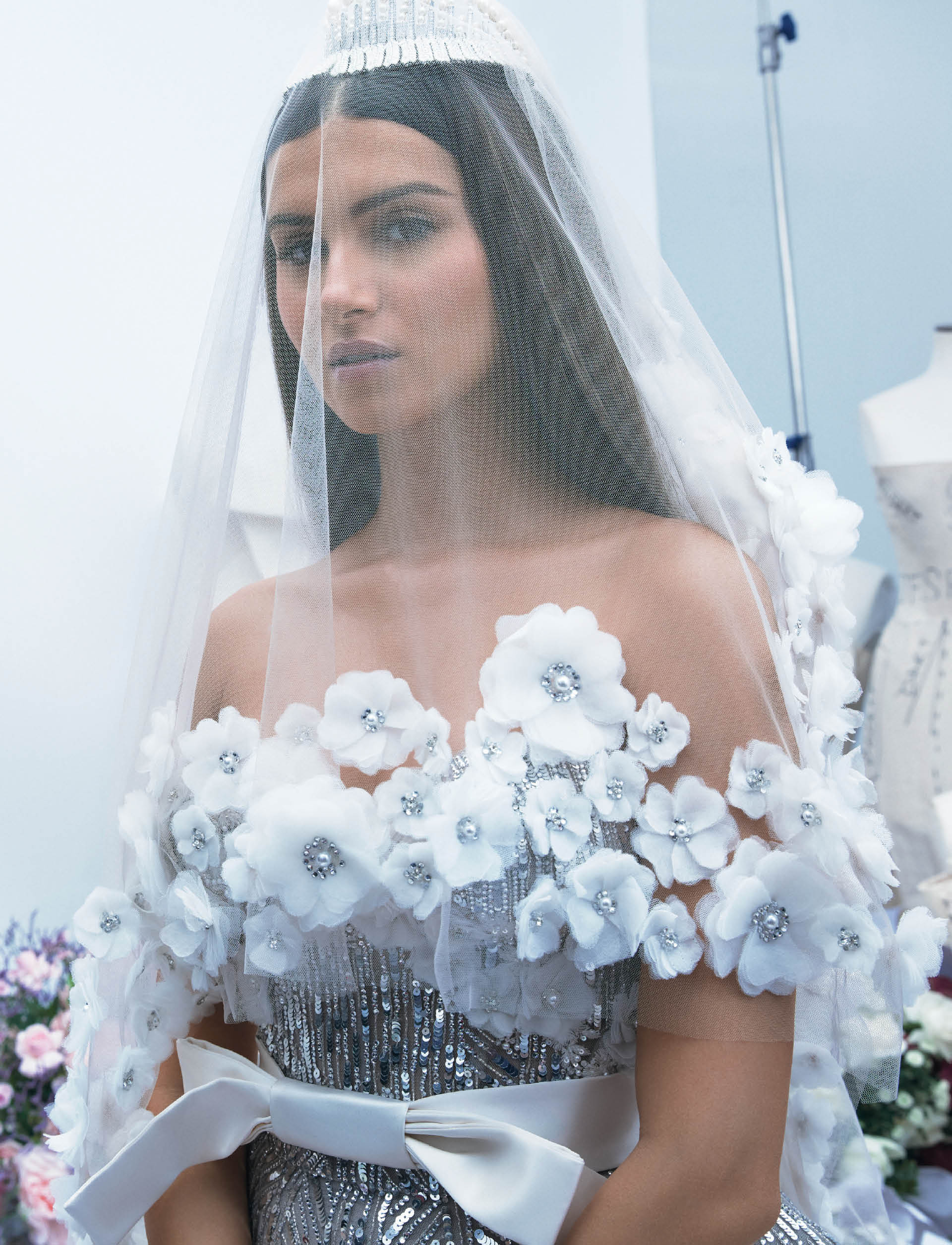 Q) You made your Bollywood debut with Student of the Year 2. How has your journey been in the film industry so far, and what have been some of the key learnings for you?
My journey so far has been truly wonderful. There have been numerous amazing ups and, of course, a few downs, but overall, I have thoroughly enjoyed it. It has been an incredibly unique and new experience for me. Everything I have undertaken in the past few years has been filled with novelty, providing me with ample opportunities to learn and grow. The most crucial lesson I have learned during this time is that no one is truly indispensable. It is vital to acknowledge that while success and positive experiences can come swiftly, it is equally important to maintain consistency and the quality of work. This realisation has been significant for me. Additionally, trusting my gut instincts has been crucial in navigating not only my profession but also various aspects of life. These are the key insights I have gained from my journey.
Q) From being a trained dancer and singer to showcasing your acting skills on the big screen, how do you balance these different artistic expressions in your projects?
Art has always played a significant role in my life. Since I was a little girl, around five years old, theatre, music, and dance have been integral to my journey. This aspect has remained ingrained in me throughout the years. While I may be more focused on acting now than singing or dancing, these artistic pursuits continue to hold immense importance in my life. When I'm not filming, I am frequently engaged in singing or rehearsing music that holds a special place in my heart. I thoroughly enjoy listening to music on my record player at home or in the car. Striking a balance is crucial because it's easy to become consumed by this profession. It is essential to recognize and honour our roots. For me, that foundation lies in theatre, which has always found expression through music, even more so than dance. Although I have received training in classical ballet and Western dance forms throughout my life, music has always held a special significance for me. It's an integral part of my life that I have intentionally not abandoned, even though I may sing less now compared to before I started acting.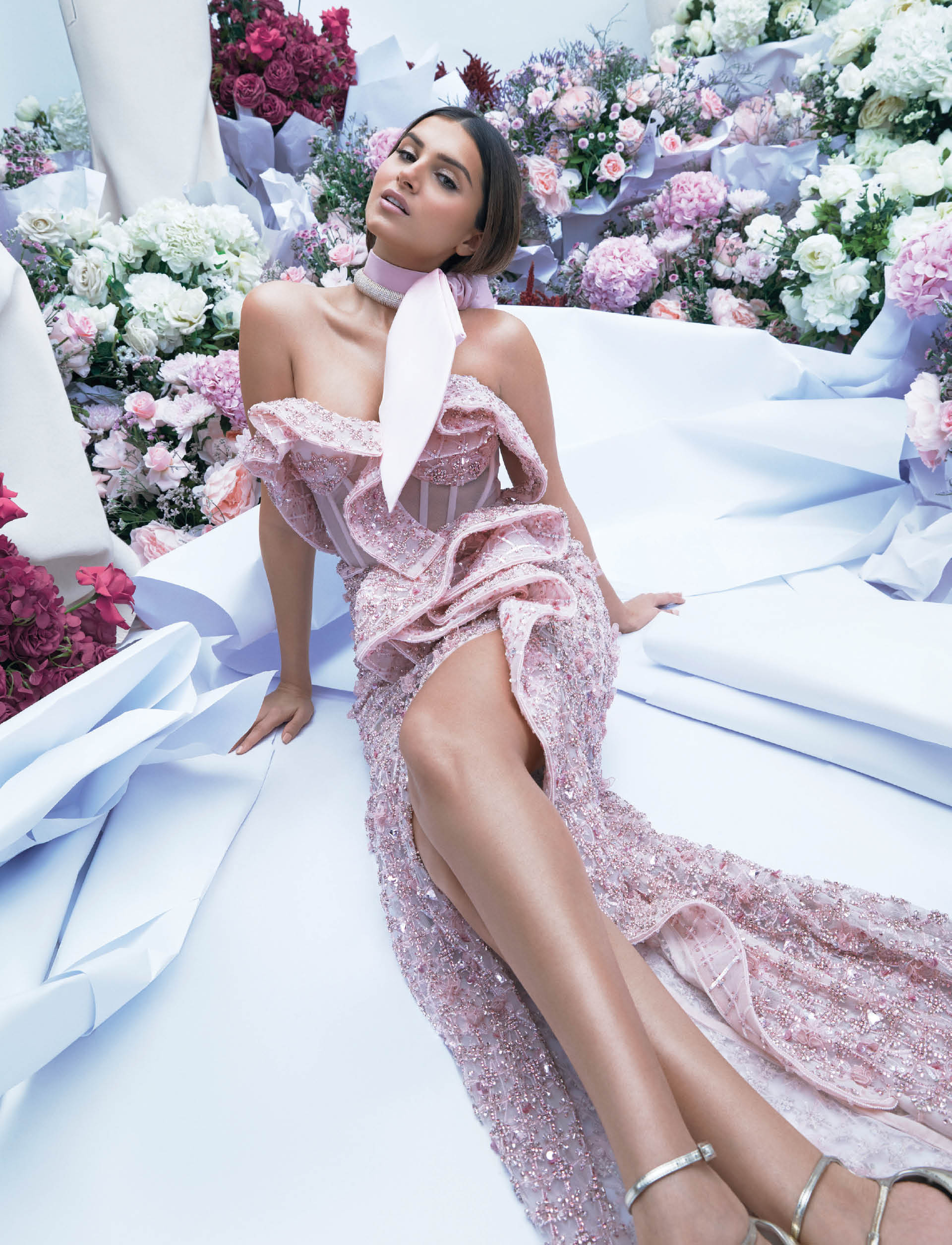 Q) Your performances in films like Marjaavaan and Tadap have received appreciation for portraying strong and resilient characters. How do you prepare yourself mentally and emotionally to bring these characters to life?
I am immensely grateful for the strong characters I have had the privilege to portray in my career thus far. However, the most powerful character I have encountered is in my upcoming film titled Apurva. This film marks my first opportunity as the sole lead, which is incredibly exciting for a young actress like myself. I am fortunate to have been entrusted with the role of a girl who displays immense self-determination. Apurva is a survival drama that tells a gripping tale, unlike anything I have done before and something that is uncommon in the industry. Being in the early stages of my career, I am profoundly grateful for the chance to portray a resilient, strong, and witty young woman. I eagerly anticipate the audience witnessing this journey as well.
Q) As an actress, what kind of roles do you find most challenging and fulfilling to portray on screen? Is there any particular genre or character that you aspire to explore in the future?
Music has played an immensely significant role in my life. Consequently, I have always aspired to portray characters who are singers or have a strong connection to music. In my recent release, Ek Villain Returns, I had the opportunity to portray a singer and perform my own songs in the film. It was a truly unique experience for me because, while I have received training in Western music throughout my life, I hadn't been trained in Indian classical music before. Thus, it presented a fresh and novel experience that I was eagerly looking forward to and continue to anticipate. Singing my own songs in the movie was incredibly enjoyable and added an extra layer of uniqueness to the project. It's a privilege not many people have, and I cherish the experience. I eagerly anticipate the opportunity to engage in more projects of a similar nature in the future.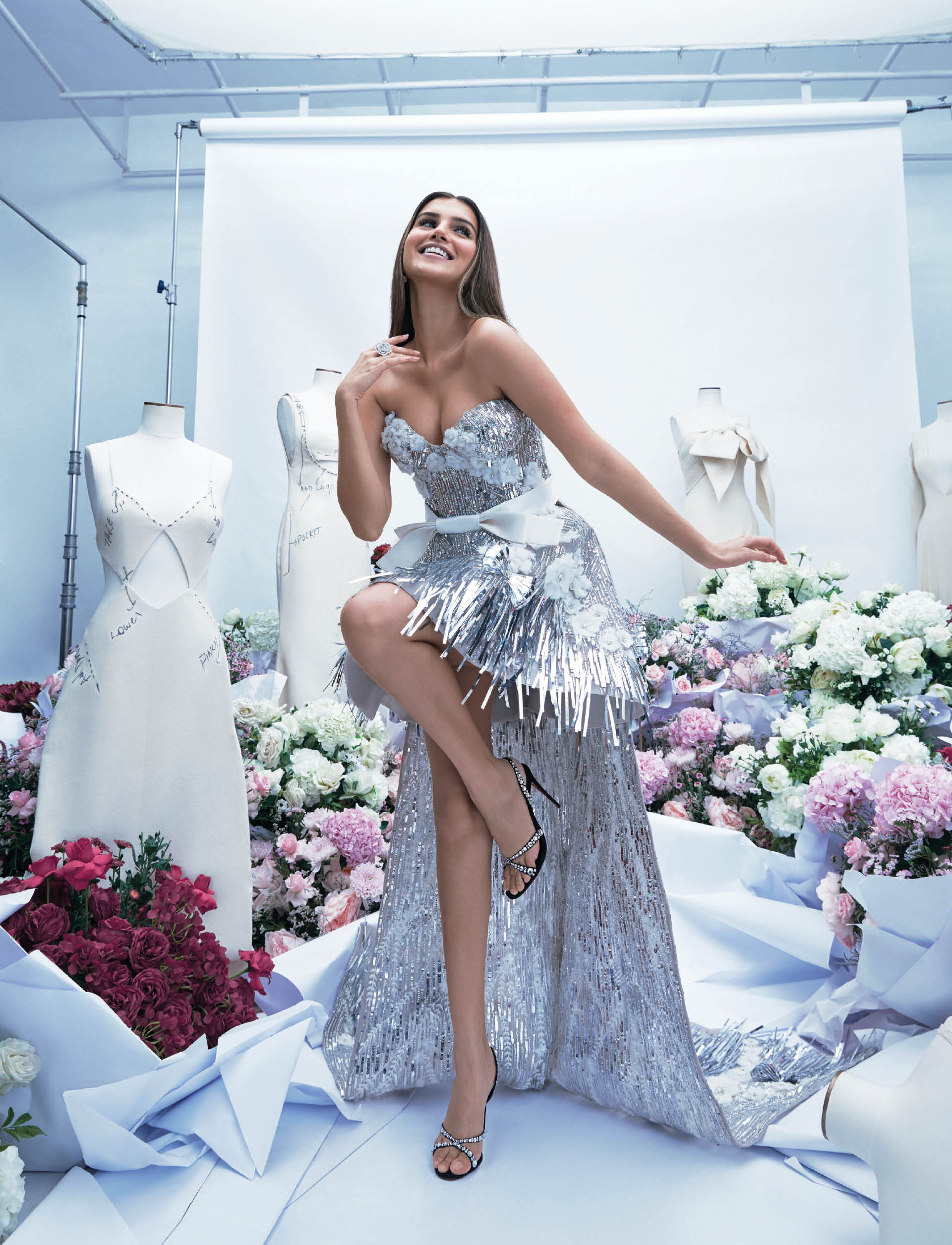 Q) Your chemistry with co-stars, such as Sidharth Malhotra and Ahan Shetty, has been widely appreciated. How do you establish a comfortable rapport with your fellow actors to enhance the on-screen chemistry?
I believe chemistry stems from a sense of comfort, ease, and warmth, as well as their unintimidated present. I genuinely enjoy the company of the people I have worked with. There is a natural flow of conversation and a certain level of ease that contributes greatly to the creation of chemistry. Understanding one another adds a significant dimension to this equation. Throughout my career, I have formed wonderful connections with those I have collaborated with on each film. Each relationship has been unique in its own way. What has been particularly fascinating is that even beyond the filming process, whether we are on location, rehearsing scenes, or taking breaks during outdoor shoots, there has been an abundance of warmth and genuine friendship with nearly everyone I have worked with. I still maintain a distinct rapport with them, which is both unique and enjoyable, and it provides a deep sense of comfort. This aspect has been a true delight for me as an actor. It is one of the significant advantages of this profession: if you have a harmonious relationship with your colleagues, there is a great deal of comfort and ease in working alongside them.
Q) The film industry is known for its fast-paced nature and demanding schedules. How do you manage to stay focused and maintain a healthy work-life balance amidst the hectic and demanding film shoots?
I've always been, and I've enjoyed being a very busy person all my life. I like being occupied. I like learning things. Even when I was younger, I was going from a school to a ballet class to a music class to going to watch plays and musicals all the time! So I was always very consumed by the arts. So when I'm filming today and things are hectic and like you said, the scheduling is so crazy. I quite enjoy that. Sometimes it does become a bit too much and it's very important to recognize that balance is key. I consciously choose to be busy, but I also cherish my downtime, my moments of solitude, and the time spent with friends and family. I'm not someone who can only focus on work; I need to find peace and contentment in my home environment as well. That's in fact something that I've realised early this year—that peace of mind and just a sense of self is as important as feeling great when you're working.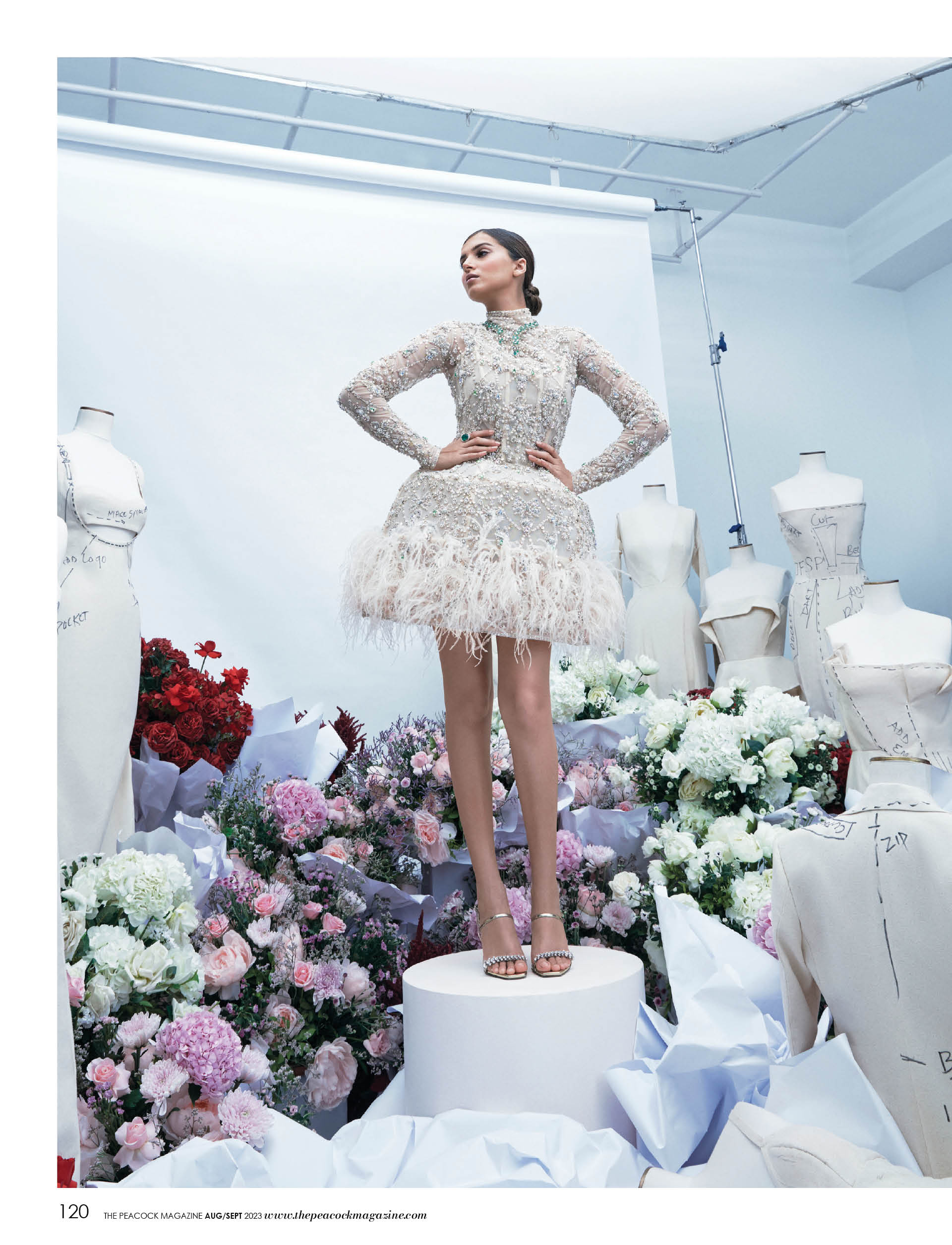 Q) Working with renowned directors such as Milan Luthria and Mohit Suri, how has their guidance and vision influenced your growth as an actress in the industry?
I have thoroughly relished the experience of collaborating with these directors. One of the most enjoyable aspects of being in this profession as a young actor is the opportunity to work with directors who have an extensive body of work behind them. I have found immense pleasure in sharing my thoughts and ideas with the directors and actors I have had the privilege to work with. The beauty of this job lies in the ability to engage in discussions, offer perspectives, and collectively create something remarkable and unique—often diverging from the original script. I believe that when different perspectives converge, they have the potential to produce sheer magic.
Q) Bollywood is known for its elaborate song-and-dance sequences. Could you share any memorable experiences or challenges that a trained dancer like yourself faced while shooting dance sequences in your films?
I have actually found learning dance sequences for films even at the very last minute or on set itself has been so much easier for me because of my training in dance and that's why I always encourage young people and parents to encourage their children to learn a form of dance because not only will it help their children with poise and grace, but also give them a sense of knowing how to sit, how to stand, how to walk, how to have your own presence in a room. Any form of dance will help you with that apart from building great core strength. I can pick up bits and parts of dancing which is remembering the step, remembering where to take the light from, what cue to start on, things like that, all thanks to my training. It's really benefited me.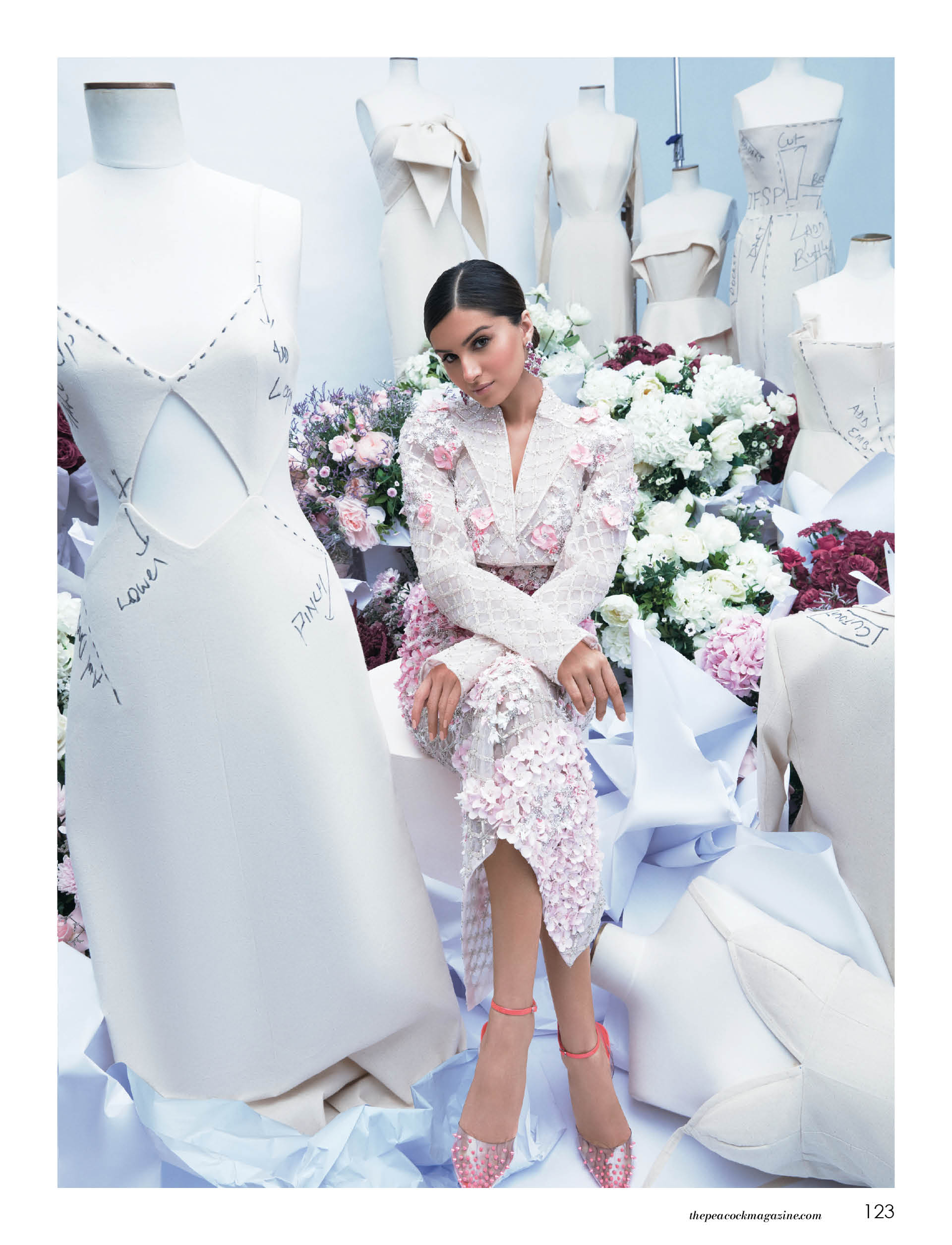 Q) The entertainment industry constantly evolves, and audience preferences change over time. How do you keep yourself updated and adapt to these changing dynamics to stay relevant in the industry?
It is crucial to acknowledge that people's tastes and the preferences of audiences are constantly evolving. While certain genres and elements of films will always hold a special place in our hearts, it is equally important to be aware of what people currently desire, what they yearn to see, and what aspects of movies they may feel nostalgic about. As time progresses, we are gradually gaining a better understanding of these evolving dynamics.
Q) As an actor, how do you select your film projects? What factors do you consider before signing onto a film, and what kind of stories or narratives resonate with you the most?
As an actor, I gravitate towards projects that deeply resonate with me. I also seek out endeavours that present challenges, both in terms of personal growth and as a performer. I firmly believe in following my instincts and intuition, as disregarding them in the past has proven to be less successful. Therefore, I have learned to trust my own judgement and pursue projects that I genuinely feel capable of undertaking. Like any actor, I am aware of my strengths and weaknesses, and I have been actively exploring and acknowledging them lately. When choosing a project, it is essential for me to assess how it can benefit my growth and how I can contribute value to it. Furthermore, I strive to bring something unique and distinctive to each endeavour, something that I believe only I can bring. This aspect holds great significance for me. I thoroughly enjoy challenges, and my upcoming film embodies this passion of mine.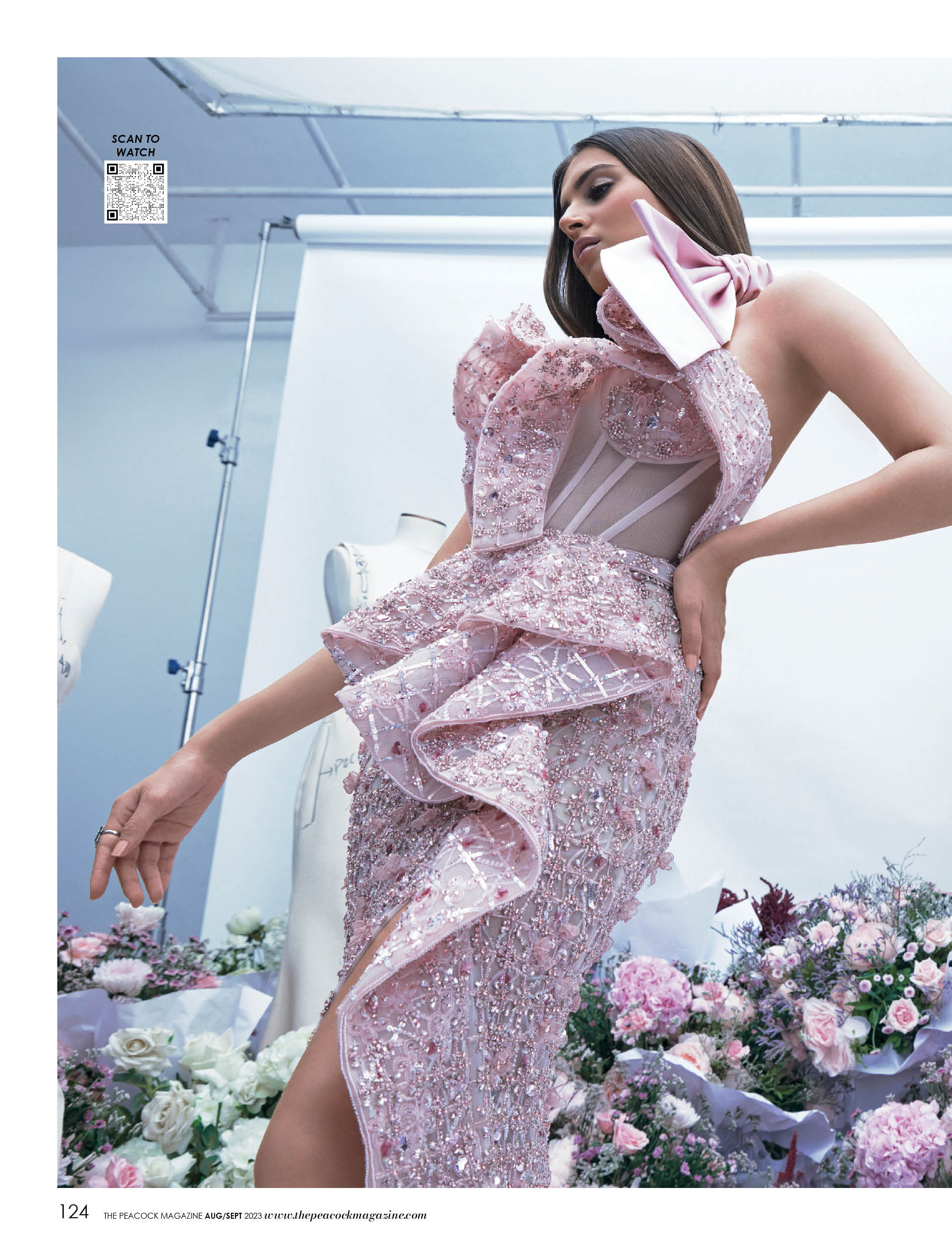 Q) The film industry often faces its share of criticism and challenges. How do you handle criticism in a constructive manner and maintain a positive mindset amid such circumstances?
I believe in the importance of embracing constructive criticism that can contribute value to one's life. Taking criticism is a vital aspect of personal and professional growth. Personally, I have never had an issue with receiving criticism, as it does not bruise my ego. However, I do find extreme and hurtful criticism to be unnecessary and unwarranted. To a certain extent, I even appreciate constructive criticism and believe that maintaining a sense of humour towards it can be beneficial.
Q) What's on the cards next for you?
I'm eagerly awaiting the audiences' response to my next release Apurva, where I portray the titular character. It is a survival drama that revolves around a girl who relies on her wit, fearlessness, and intelligence to navigate a profoundly serious situation. I feel incredibly grateful to be a part of this project, and it's one that fills me with immense pride. I cannot divulge too many details at the moment, but there will be plenty more to share in the near future.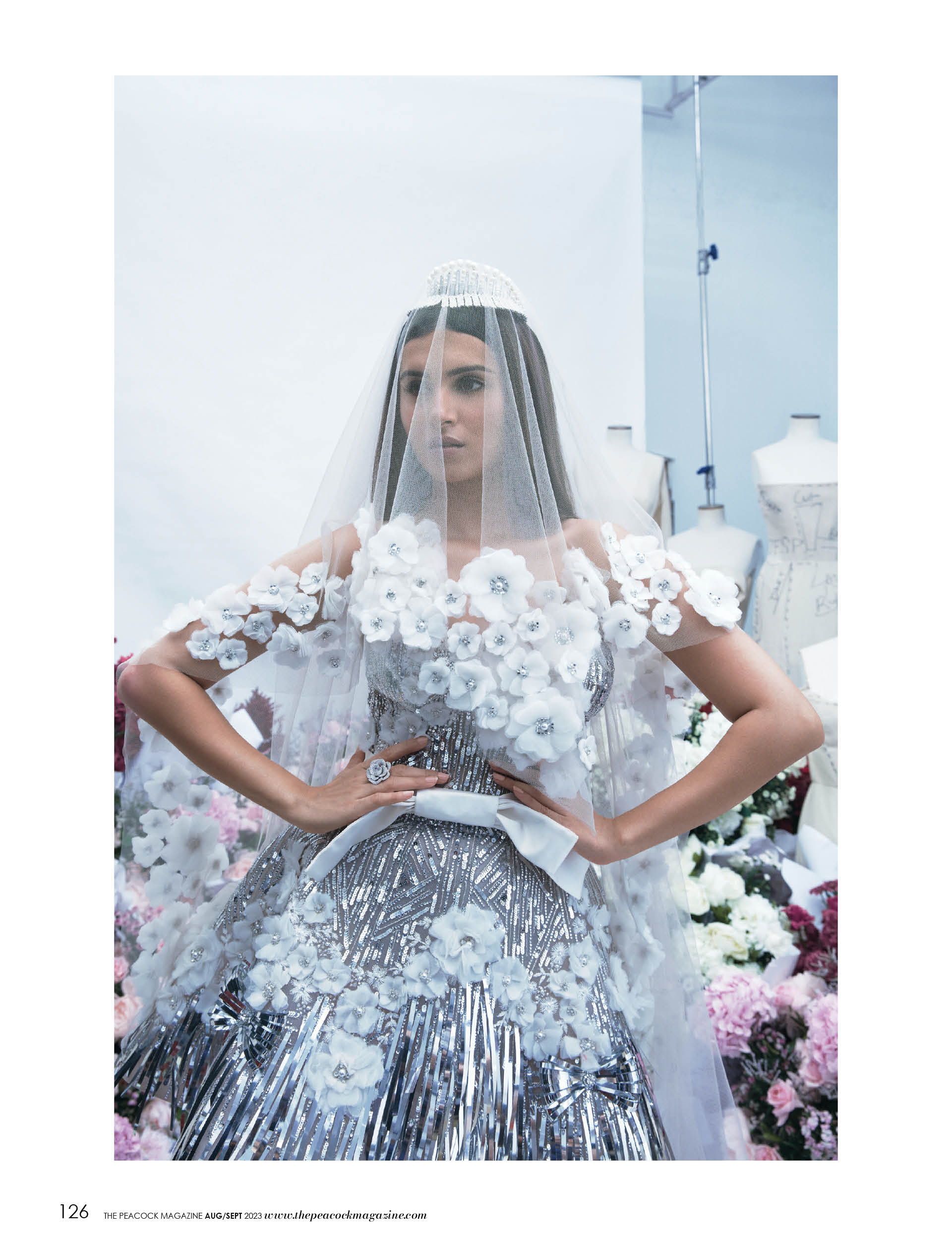 Q) Being someone who is always in the public eye, how do you handle the pressure to constantly look stylish? Do you have any fashion tips for our readers?
I don't feel compelled to conform to a specific style. Throughout my life, I have embraced my true self, expressing my femininity through my unique fashion choices. Style and fashion have captivated my interest from a very young age, and it's something that comes effortlessly to me. I believe I have a natural flair for it, and I genuinely enjoy exploring different styles. There has never been a sense of pressure associated with it. Additionally, there are moments when I find joy in dressing down or adopting an understated look. It allows me to have fun and appreciate simplicity as well.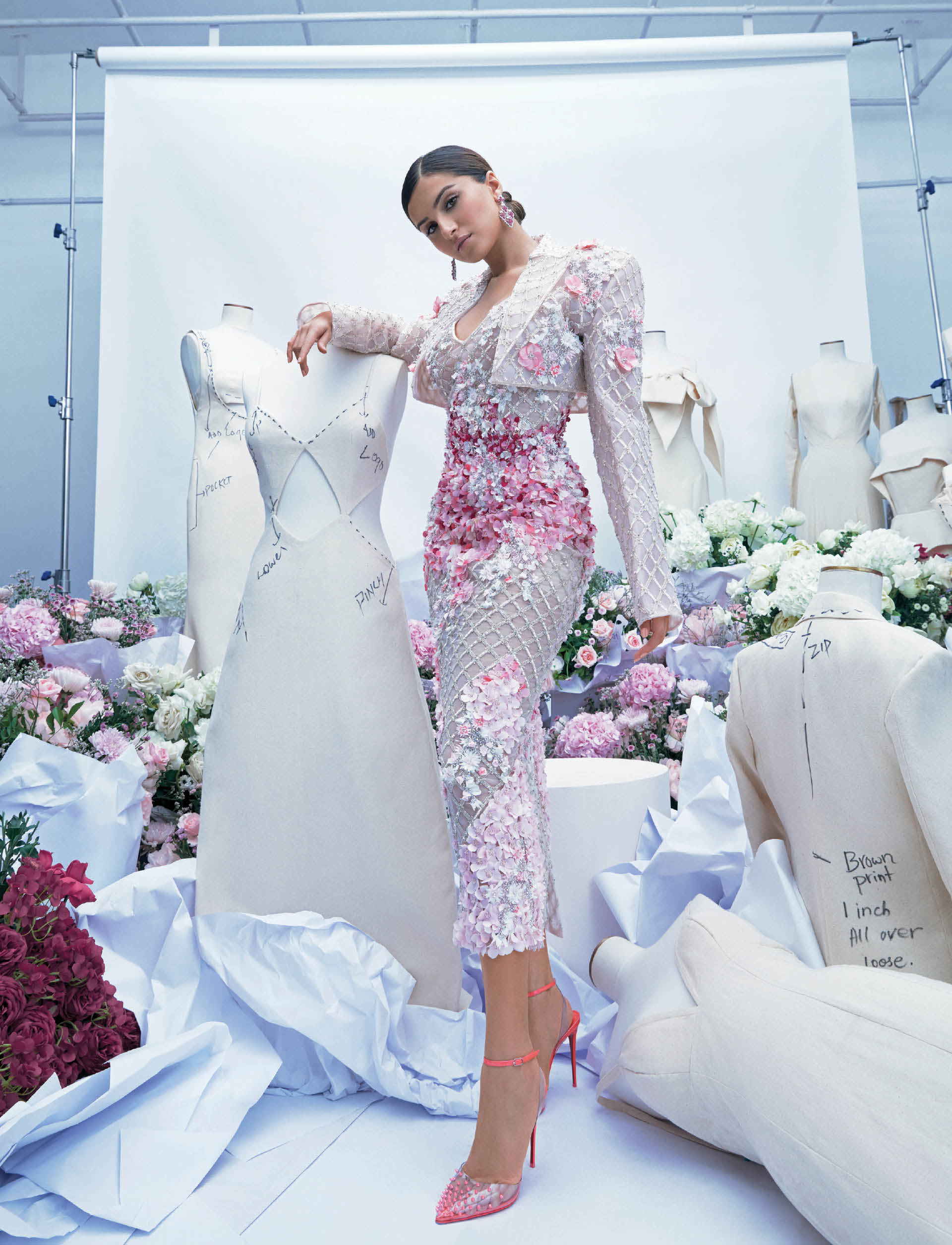 Q) Accessorizing can elevate any outfit. What are your go-to accessories that you feel complete your looks and add that extra charm?
We enjoy accessorising outfits, and personally, I have a strong affection for bags, shoes, rings, and a lovely pair of earrings. I believe that accessories have the power to elevate any ensemble, catering to diverse tastes and individuals. These elements of fashion possess a simplicity that effortlessly complements everyone's style.