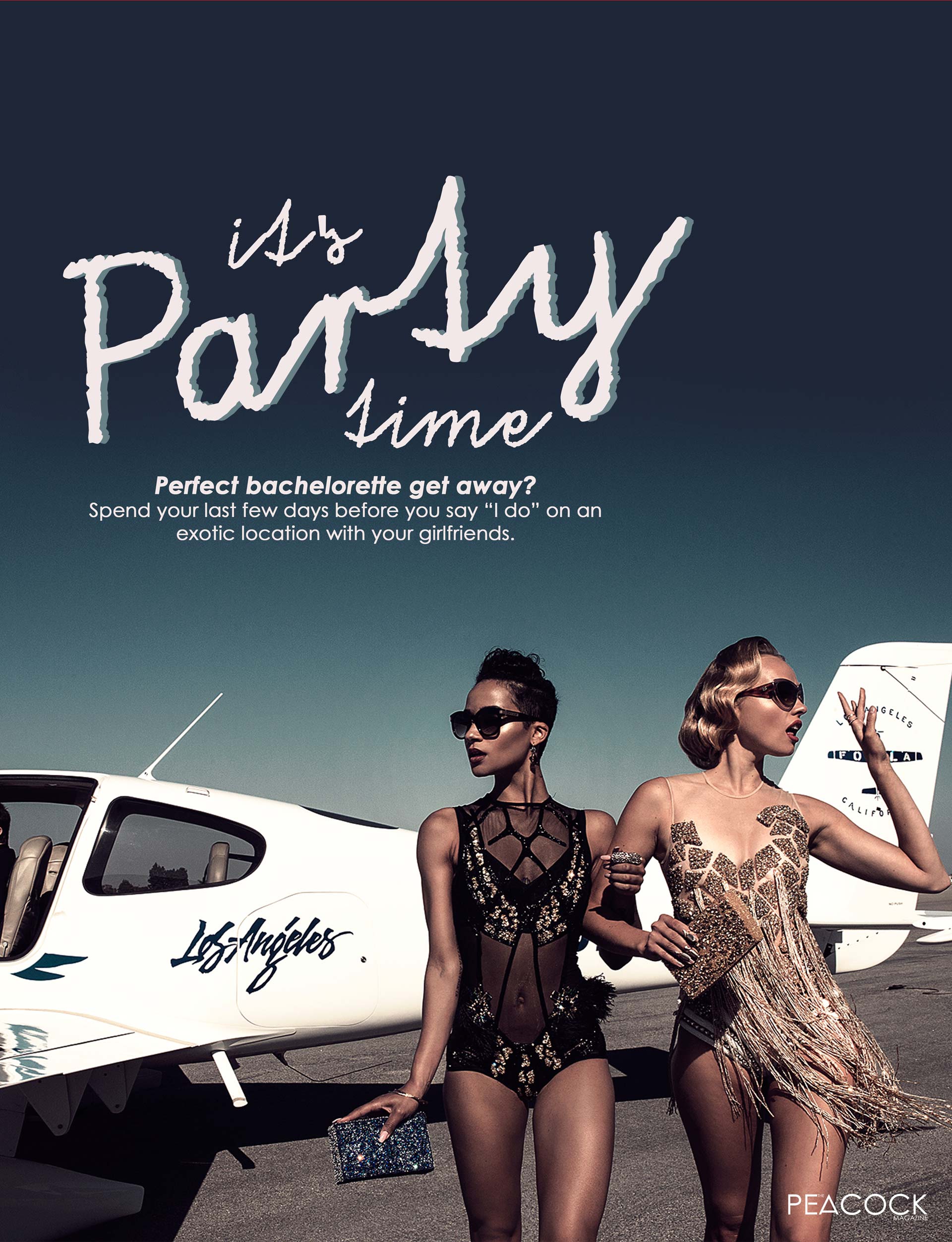 As aptly quoted in, Sex and the City, "Maybe our girlfriends are our soul mates & guys are just people to have fun with." So before you walk down the aisle, take the vows and seal the deal, you need to celebrate with your girlfriends, who have been the Centre stone throughout your journey. Gone are the days when your bachelorette sufficed of just one spinster party, now it's all about taking those epic trips, creating innumerable memories together. The phase before your wedding when all you need to do is calm your nerves, there can be no better anecdote than a getaway to an exotic location. Here's what you need to do in order to orchestrate the most extravagant celebration of your life. Before you embark on a journey of a lifetime, take your bridesmaid on an adventure and make every bit of it count. Let us help you plan the best vacation with your girls, try staying out of trouble while you're at it.
1) PICK A TIMELINE
As we grow up and our lives start to move in different directions, it is hard to get all your friends in a room for a day let alone plan a getaway with everyone's contradicting schedules and lifestyles. Therefore, plan in advance, 4-5 months prior, if you want all your girlfriends to have the time of their lives. There will be a lot of back-and-forth and rescheduling but it's worth every hassle to have your squad for a one-of-a-lifetime escapade.
2) KEEP A BUDGET
Monetary conversations can often be awkward, especially between friends, but when you're planning a trip, open conversation about the budget is important for everyone to be on the same page. You need to make a budgeted plan according to the convenience of all your plans and accordingly book the location and activities. Often done backwards, it leads to a lot of miscommunication and misunderstanding. Do not assume a splurge from everyone; plan a trip by staying sensitive to all your friends and their contributions.
3) SELECT A LOCATION
One of the most important aspects of your trip is the location, as the location sets the mood for the whole trip. Here's where you can prioritise your choice of city/country but make sure it's logistically practical for all your friends. The location of your bachelorette has a lot to do with what your travel preferences are as a person, but try and make it inclusive by picking a place that is packed with activities. Whether you're a beach or a mountain person, make sure your friends have a baller time.
4) FINALIZE YOUR TRAVEL COMMUTE
Last minute travel plans always burn a hole in your pocket, make sure you decide your commute months prior, not only will it save your money; it will also give you more room and time to plan further details. Make sure all the flights are co-ordinated, if people are coming from different Locations.