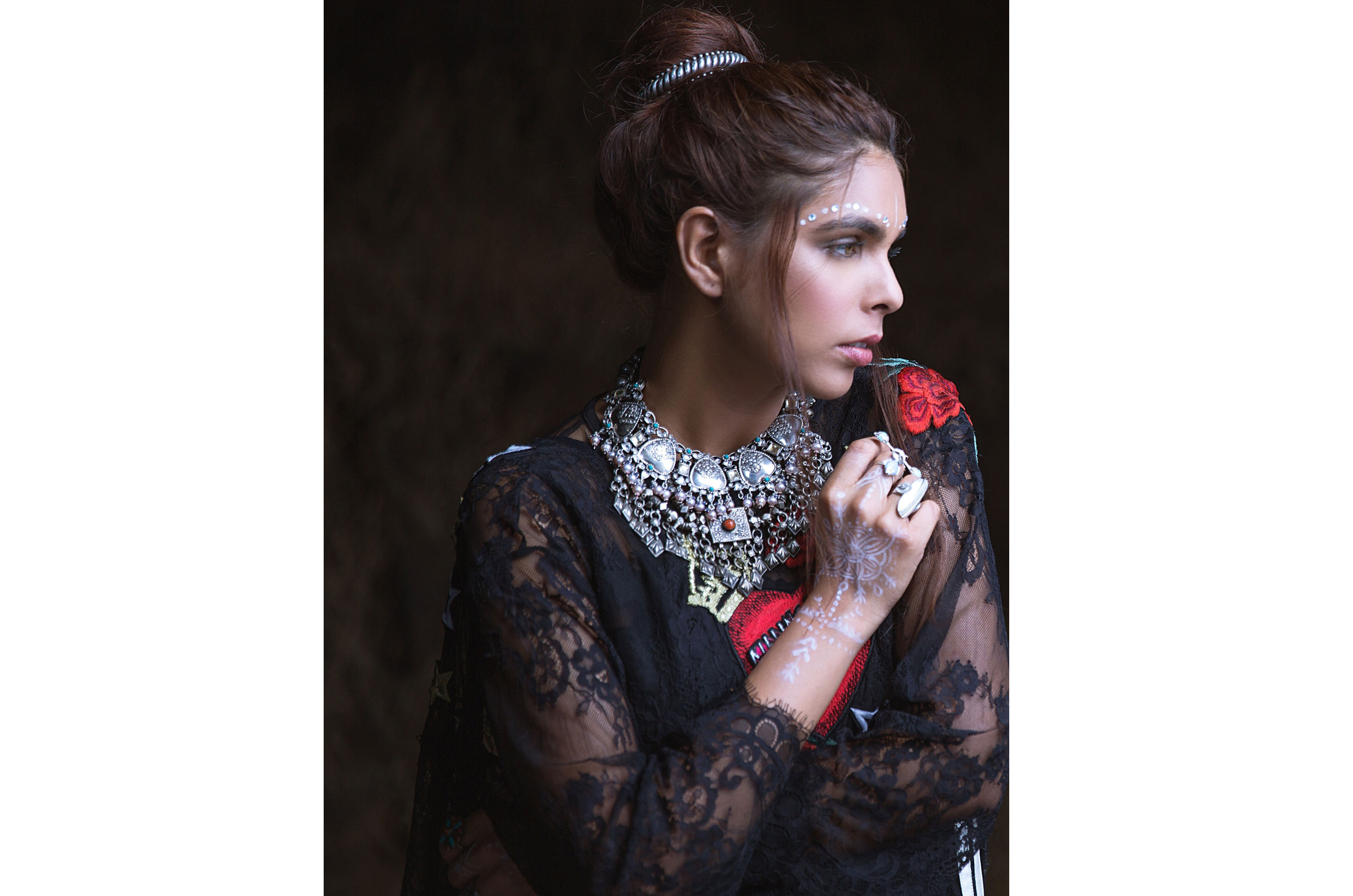 1. DESCRIBE YOUR STYLE IN 3 WORDS?
Easy, boho and comfortable
2. WHAT IS YOUR WARDROBE MVP?
The sarees my mom has gifted me
3. MINIMALISM OR MAXIMALISM?
Maximalism
4. WHAT IS NEXT ON YOUR PURCHASE LIST?
I just moved into a new house. I am currently just concentrating on home decor and interiors!
5. ONE TREND YOU WISH NEVER EXISTED?
Kitten heels
6. WHICH CELEBRITY HAVE YOU LOVED WORKING WITH? A STYLING MOMENT YOU ARE PROUD OF?
I have loved working with all my clients. Everybody has a very unique, different style and personality. I have loved working with Aishwarya Rai, Esha Gupta and Bhumi Pednekar.
My last year at Cannes Film Festival with Aishwarya Rai.
7. WHAT WOULD YOU NEVER WANT ANYONE TO WEAR?
Kitten heels
8. FAVOURITE TREND RIGHT NOW?
Multi coloured stripes! Anything which is multi coloured or has sequins.
9. WHAT STYLED LOOK ARE YOUR PARTICULARLY NOT FOND OF?
People tend to get overboard with mis-match. They think putting 10 different things together makes a very cool style. If not thought properly, this can go very wrong.
10. GO-TO DAYTIME/ EVENING LOOK FOR YOUR CELEBRITIES?
My go-to daytime look would be something which is easy and not too OTT. It should have a cool fashion element to it. Maybe a day dress or a pant suit with an extended collar.
For Evening looks, I love everything OTT. Things which are very glam.
11. A CELEBRITY WHO'S WARDROBE YOU WOULD LOVE TO STEAL ?
Sonam Kapoor or Jennifer Lopez
12. HEELS OR SNEAKERS?
Sneakers
13. WHAT DOES FASHION MEAN TO YOU, IN ONE WORD?
Personality

14. LEATHER OR DENIM?
Both!
15. FEATHER OR FUR?
Fur
16. EYES OR LIPS?
Either or. Depends on the occasion!