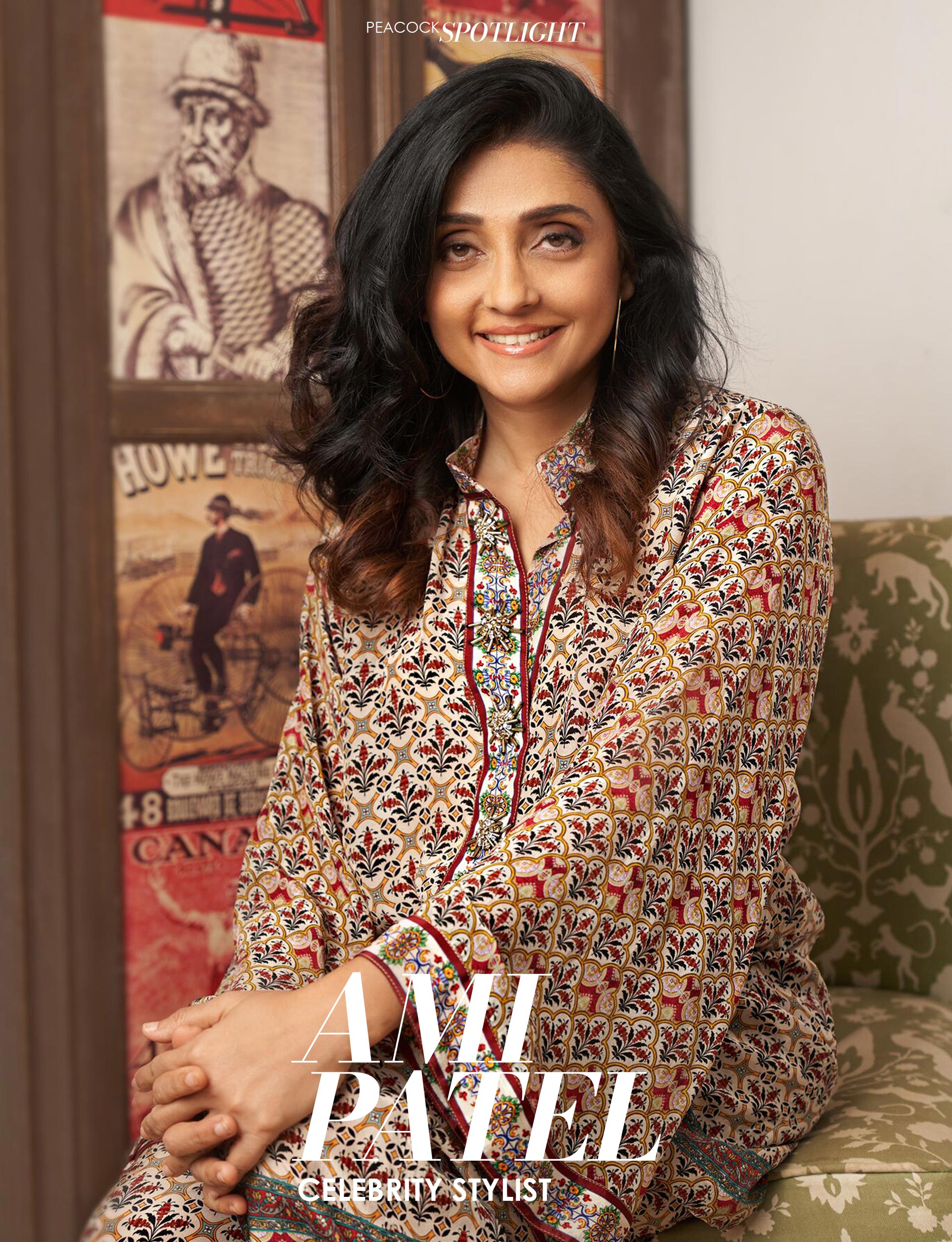 "The magic, beauty and the sacredness of Priyanka being a bride, it all came to me later because I was focused on getting my job done to perfection."

Celebrity stylist Ami Patel is the one who makes the usually wow celebrities, visually WOW. Patel, for long, has enthralled us by dressed up A-listers such as Priyanka Chopra, Alia Bhatt, Madhuri Dixit-Nene and the likes. The former fashion director of Harper's Bazaar India and a promising entrepreneur with a knockout range of sarees and jewellery, Patel has been an epitome for the ones who want to make it big in the mighty world of fashion.
In a tête-à-tête with this wonder woman, we were walked through her journey of becoming a stylist of her stature and the advice she gives from the position she has earned for herself.

1) WHAT INSPIRED YOU TO MAKE A CAREER IN FASHION AS A CELEBRITY STYLIST?
"I organically embarked upon this journey as a stylist. Ever since my first shoot at for Elle India where I was also the art director, styling became an indivisible part of me. The transition from a fashion director in a magazine to a celebrity fashion stylist was innate and quite a spontaneous one."
2) WHAT DOES IT TAKE TO BREAK THROUGH AS A CELEBRITY STYLIST, AND HOW DIFFICULT WAS IT FOR YOU IN THE BEGINNING?
"Today, the market is inundated with celebrity stylists than it was in the earlier times. To set out on becoming a stylist, one needs to become a mentee to a thriving stylist and observe the knick-knacks to learn the ropes. Styling cannot be taught through formal education, thus making training the key.
For me it was quite a smooth sail. Every profession has its ups and downs, and so does styling. I believe one has to be at the right place and at the right time to get that opportunity and making the most of it. "
3) WHAT ADVICE WOULD YOU GIVE TO EMERGING STYLISTS TRYING TO MAKE IT IN THE FASHION INDUSTRY?
"Besides your talent as a stylist, there are certain qualities such as hard work, humility and the ability to go lengths in the work you do to let those good opportunities come your way, are some must-haves. Abstaining from attitude or ego and embracing hard work is extremely important is the code that will help you crack it. "
4) DEFINE YOUR PERSONAL STYLE?
"My personal style is really basic, clean and comfortable. It is nothing super fashionable. I, honestly, don't have time to work on my style and myself. I believe a stylist is a selfless shopper who only thinks about what works outfit or style for someone else they are styling for."
5) A FASHION TREND YOU ARE LOVING?
"It has to be 'Androgyny'. It gives one a leeway to dress masculine or feminine depending upon their choice. The gender boundaries have been broken and people can now just dress to express themselves.
Another trend that I really love is the emergence of weave. People are considering it as fashionable and opting to don it at weddings, parties, etc. I'm supportive of this move towards Indian weavers and glad it is making a comeback.
6) WHAT IS THE ONE STYLING TRICK/HACK YOU LEARNT AFTER WORKING IN THE FASHION INDUSTRY?
"I would say 'takas' (stitches). Initially I wasn't familiar with it but on my first styling assignment with Priyanka (Chopra) she told me she would make a 'taka queen' out of me by the end of it. For the amazing teacher she has been and the knowledge she possesses, I did learn about the different styles and ways of takas and stitches depending upon the garment I have in hand.
7) HOW MUCH HAS CELEBRITY STYLING CHANGED FROM THE TIME YOU STARTED YOUR CAREER?
"With the increase in the number of stars who want to be styled, the number of stylists has also gone up proportionally. Ours is a growing, evolving industry with still a long way to go. Earlier for an award ceremony there would be one designer who would send out maybe two or three looks to stars and they would choose one from it. But now numerous brands make a beeline and bestow the stars with freedom of choice. Thus, the work keeps on increasing in the fashion business.
8) HOW WAS IT TO STYLE PRIYANKA CHOPRA ON HER WEDDING DAY?
"I remember I kept telling PeeCee that the do seems like just another shoot with her. The magic, beauty and the sacredness of her being a bride, it all came to me later because I was focused on getting my job done to perfection. But it was that one profound moment when she stood up after she was ready that I felt emotions well up inside me. The magnanimity of the event sunk in later.
9) WHAT ARE THE BIGGEST MISCONCEPTION PEOPLE HAVE ABOUT YOUR JOB?
"There is an obvious misconception where people think it is a glamorous job. Celebrity stylist is not a celebrity. They are perpetually hard working behind the scenes to make it all happen. One cannot walk around in high heels to get the job done; you have to get your hands dirty. It takes immense amount of work, blood-sweat-toil and tears to present those pictures perfect. It is unfair to think styling is about coming into a glamorous industry and telling a star on how to dress and what to wear. It is much more than and for which you have to be willing to work hard and treat every assignment like it's your first. That's the only way upwards.