Apart from orchestrating your dream wedding with your partner, the bride has to undergo the dilemma of strategizing her various looks that will accumulate her bridal trousseau. It is often easy to be confused, as every occasion has its individual significance and a bride has to dress impeccable for it all. From what statement your engagement attire should be making to how compelling a factor colour is in your sangeet ensemble, are some of the dreary details that levitate your bridal wardrobe. As important as traditions are to a wedding, its adaptation in your wardrobe can be muted or underplayed by the infusion of present-day modern elements. Fret not, here are some of the guidelines to ease in the process of picking ornate silhouettes, styles, colours for the dreamy wedding you've always wanted.

A) ENGAGEMENT
Mark the beginning of all the festivities by picking a floral lehenga in soft hues. To kick-start the grand celebration with a dainty yet intricate number in shades like pale blush, lavender, rose gold, aqua and antique white will synchronize well with the mood of the occasion. Orchestrate the look with minimal jewellery and subtle glamour.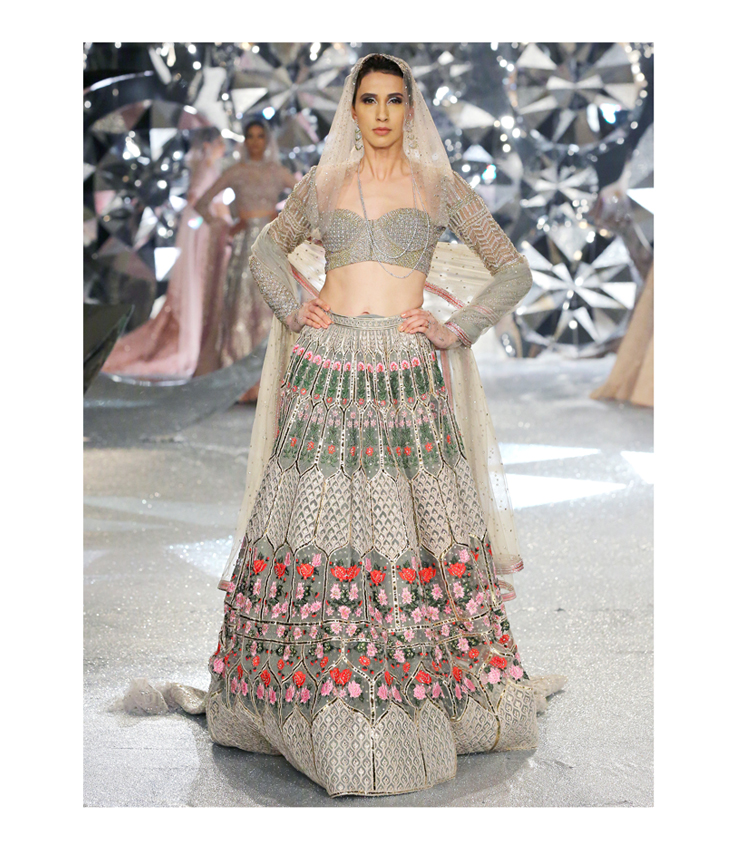 B) SANGEET
It is the night where you let your hair down and dance the night away. Often opting for a heavy outfit turns into a hindrance while hitting the dance floor. Modern brides are all about experimenting with their trousseau, picking a lehenga that's light weight but has an opulent feel to it is the key to do the sangeet look right. Iridescent colours like oxblood, medieval blue, teal green with a mix of gold, bronze and silver should be adorned while doing that graceful twirl. The addition of opulence should be rightly done in order to enhance the glamour quotient.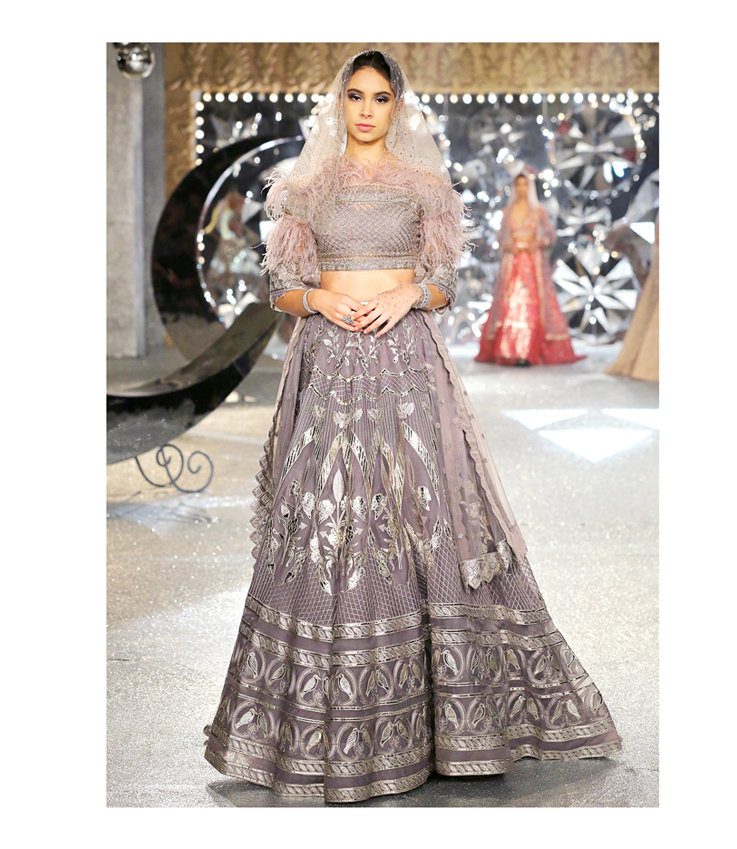 C) COCKTAIL
A rather formal event from the conventionally traditional festivities requires to be treated like a black-tie event. High octane glamour meets classic chic; bring out the sleek, body-hugging gowns in deep hues sheathed with lustrous elements like feathers, sequins and beads. It is the only event where a westernized ensemble will ideally fit the bill.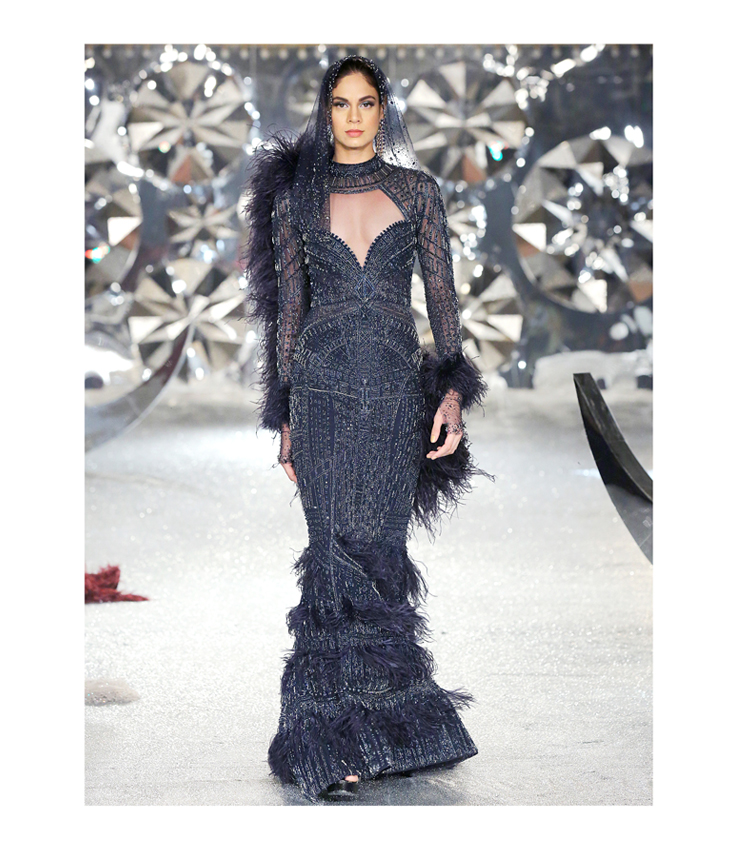 D) WEDDING
All your life you see endless brides setting endless trends, but when it's your time to tie the knot, always follow your individual instinct. Every bride is different and has her own sense of personality that needs to be highlighted on her big day. With the changing times, brides have been more adaptive of more realistic looks, instead of decking up all the way. If you're an unconventional bride looking to break through from what's expected out of you – opt for an unusual colour – be it petal pink, moon grey, lilac, ice blue, sea foam green – complement it with picking a silhouette that flatters your body type. Lastly, your choice of embroidery will bind your look together – make sure it emulates with your au courant bridal attire.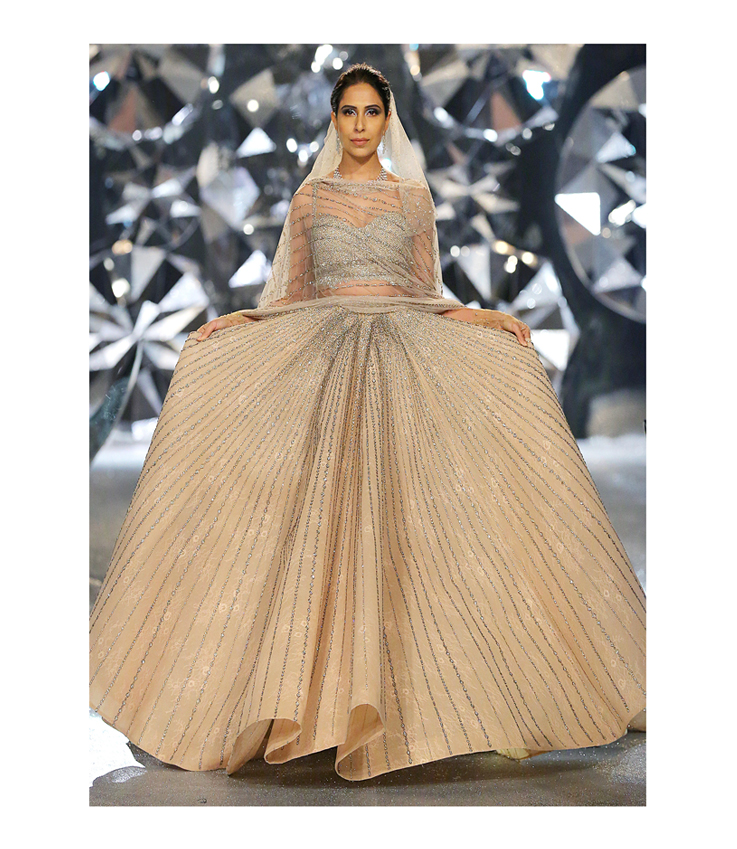 E) RECEPTION
It's the farewell occasion of the wedding and the ultimate after party. It should be nothing less than the grand climax you always imagined. Hand pick a voluminous gown with a trail, detailed with a stylize drape and celestial embellishments. Shimmering shades like dandelion gold, deep bronze, quartz silver etc will elevate the look instantly.