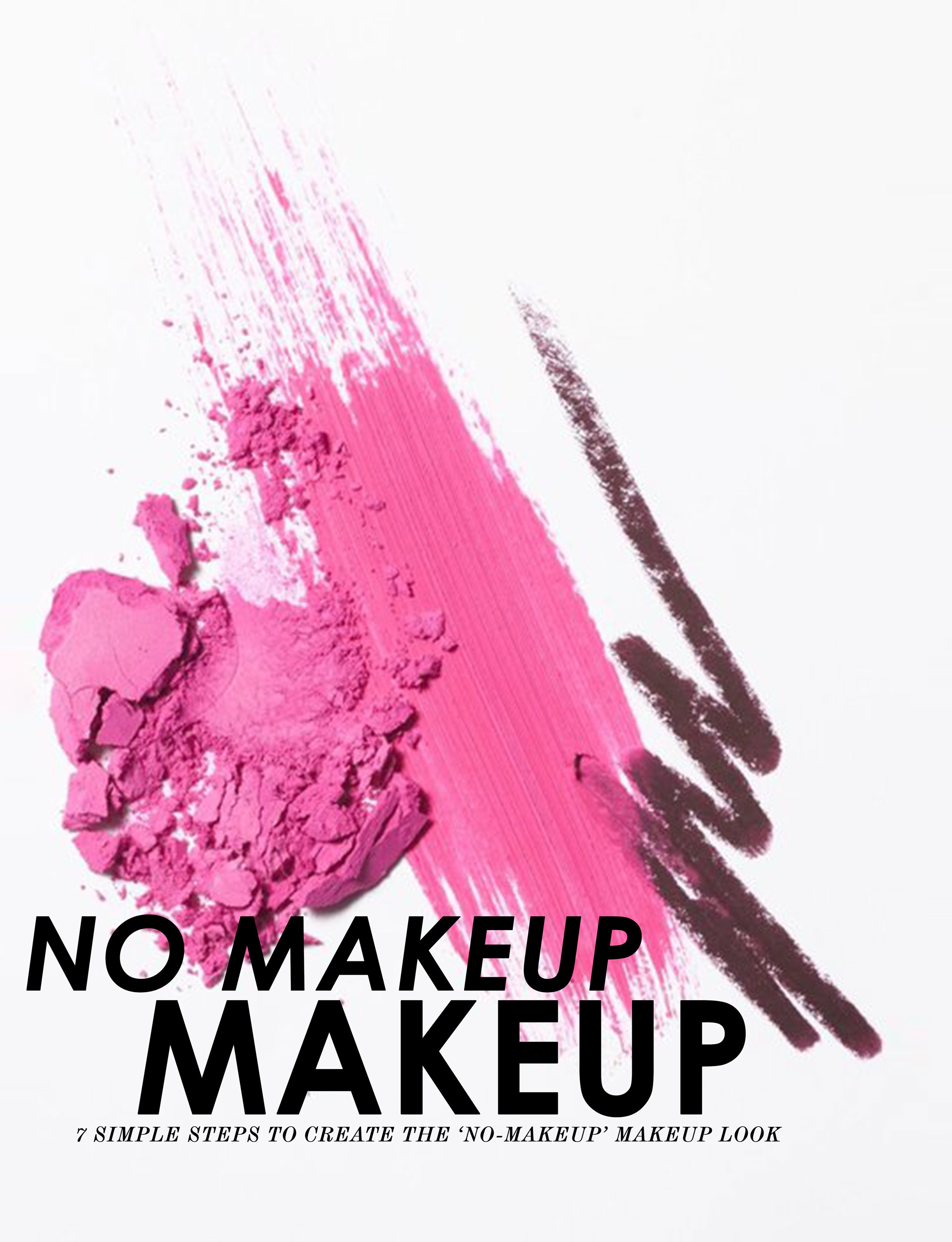 By now you can best believe that achieving the 'natural look' with makeup is harder than doing a fully contoured face. The 'au-natural' glam is the Internet's current obsession, and you will be lying if you said you didn't spend time quizzically looking at those confusing YouTube tutorials. The 'barely there' makeup is the lazy girl's best-kept secret, to look presentable and fresh. The key is to not complicate and simplify the process by breaking it down in easy steps to achieve that flawless second skin. The next time you try and attempt to create this tricky makeup look, you can refer to this easy guide with a complete product break down and some expert advice.
STEP – 1) CLEANSE AND MOISTURIZE YOUR SKIN
"Clean your skin with a gentle cleanser that suits your skin type and then apply a generous layer of moisturizer to get that natural sheen and supple glow. Make sure your skin looks hydrated and dewy but not greasy, which is why you need to opt for a light-weight moisturizer that will lock-in the hydration without making your skin look oily.
Product recommendations for a cleanser -Plum Green Tea Pore Cleansing Face Wash, Cetaphil Daily Facial Cleanser, Plum Green Tea Pore Cleansing Face Wash and Clinique Liquid Facial Soap Extra Mild.
Product recommendations for moisturizer -The Body Shop Aloe Soothing Day Cream, Kiehl's Ultra Facial Deep Moisture Balm, Neutrogena Oil-Free Moisture With SPF 15 and Biotique Bio Winter Cherry Rejuvenating Body Lotion."
STEP – 2) PRIMER IS THE SECRET KEY
"A good primer helps to set the right base before the application of the products and helps you lock- in the makeup for longer hours. It is available in gel, cream and powder formula; you can take your pick and create a smooth canvas to avoid wrinkles and fine lines."
Product recommendations for primer – Maybelline Dream Smooth Primer, Mac Prep + Prime Face Protect SPF 50, Revlon PhotoReady Perfecting Primer and L'Oréal Paris Studio Secrets Professional Magic perfecting base.
STEP – 3) LIGHTWEIGHT FOUNDATIONS OR BB CREAM
"If you're one of those people who find the application of foundation too heavy for your skin you can opt for a BB cream with full coverage to create a similar effect. Although, with the availability of a wide range of light-weight foundations, you can find the one that lets your skin breathe without any heavy duty effect. Apply and blend the foundation/BB cream seamlessly, covering your entire face, making it even-toned."
Product recommendations for light-weight foundation & BB Cream – Nykaa SKINgenius BB Cream SPF30, Maybelline Makeup Dream Fresh BB Cream, Revlon Touch & Glow Moisturizing Makeup Foundation (Natural Mist – 9), Maybelline Dream Liquid Mousse Foundation (Creamy Natural), and Loreal Paris Feather – Light Souffle Matte Morphose Foundation (Beige Natural – 140).
STEP – 4) CONCEAL YOUR DARK SPOTS
"Dab some concealer under your eye to cover those eye bags and dark circles that are the gifts of adulthood. You can also use your concealer to hide the blemishes, redness and other problematic areas on your face. Opt for a shade lighter than your foundation and then seamlessly blend the concealer for a photo-finish look.
Product recommendations for Concealer – Maybelline New York Fit Me Concealer, Lakme Absolute White Intense Concealer Stick and M.A.C Pro Long Wear Concealer"
STEP – 5) ADD A LITTLE BLUSH
"Apply a light stroke of a soft-hued, cream based blush on the apple of your cheeks and blend it in a circular motion for that peachy subtle glow. The key is to use a cream based blush instead of powder, for it to merge with the rest of your look.
Product recommendations for Blush – MAC Cremeblend Blush, NYX Rouge Cream Blush, Nykaa Get Cheeky! Blush Duo and Maybelline Dream Touch Blush."
STEP – 6) MASCARA FOR VOLUME
"Since you're going for a 'barely there makeup look, you need to add a little depth to your eyes, for which, all you need is a single coat of mascara and you're good to go. Pro tip – use a curler before applying mascara to make your lashes look fuller and voluminous
Product recommendations for Mascara – MAC In Extra Dimension Lash Mascara, Maybelline Volume Express Hyper Curl Mascara, Benefit They're Real Mascara and Charlotte Tilbury Full Fat Lashes, Best for Lengthening."
STEP – 7) DEFINE YOUR LIPS
"Use a natural coloured lip balm/lipstick/lip tint closest to your original complexion to bind your entire look instead of going for a glossy or ultra-matte finish lip that looks hard on your face and contradicts the au natural glam.
Product recommendations for Lipstick/balm/stain – MAC Mocha, Nykaa So Matte! Mini Lipstick, NYX Professional Makeup Butter Gloss, Revlon Balm Stain and NARS Satin Lip Pencil Makeup artist Priya Lahon shares her tricks of the trade to create the best version of the 'barely there' makeup look. "
CREAM BASED OR POWDER BASES? WHAT KINDS OF PRODUCTS ARE BETTER APPLICABLE TO ACHIEVE THE 'NO MAKEUP' MAKEUP LOOK?
Cream or liquid base very lightly powdered to set the base.
WHAT ARE YOUR GO-TO PRODUCTS TO GET THE DEWY, 'BARELY THERE' MAKEUP LOOK?
Liquid foundation mixed with MAC strobe cream.
A MAKEUP TRICK THAT MAKES THE 'NO MAKEUP' MAKEUP LOOK APPEAR SEAMLESS AND FRESH?
Once you are done with the base instead of using any heavy powdery products, apply a lip and cheek tint to add some colour to your cheeks and lips for a fresh rosy/warm effect. To finish the look, curl your mascara and apply a single coat of mascara to open up your eyes and add volume to them.