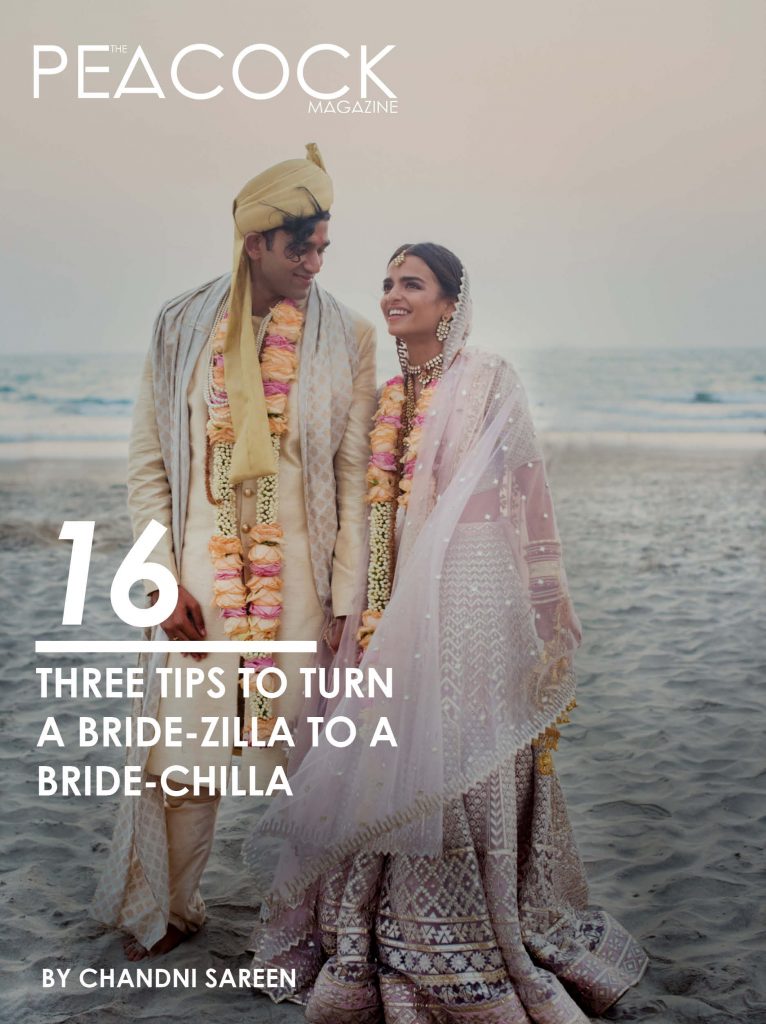 1) Regular exercise for sanity at any given point is essential. That said, feel free to indulge in whatever it is that you need and makes you happy.
2) Delegation is the key. We planned and executed our entire wedding by ourselves with the help of our family and friends and I wouldn't have it any other way. When you're in full control with the right people you trust, you don't have anything to worry about.
3) A lot of beach time! I had a beach wedding and I lived by the beach for a few months prior to my wedding. There is nothing sun sand and the sea can't fix!