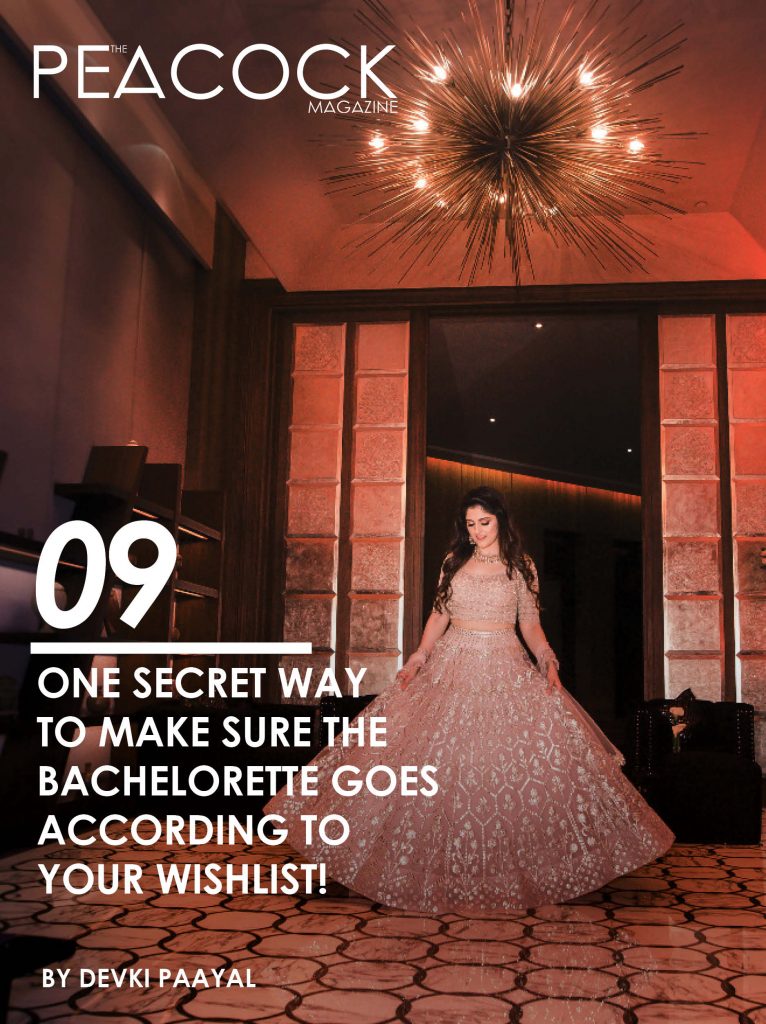 The bachelorette party is that one trip where a bride gets to put her feet up and let her hair down. This will be a really memorable trip for you and your girlfriends, especially of they're in different cities or countries. Use it to spend time with them and enjoy, and get pampered. So pull in all your strings to make sure that it happens just the way you always wanted it to, which is why I will list down not one but a couple of pointers.
1. While deciding where to go, shortlist on the location that's from your list of dream locations. (Please keep in mind the ease of travelling, if people are coming in from different cities.) Also, have a theme, be it beach or adventure or city or a bit of all!
2. Delegate, delegate, delegate – nothing like divide and conquer for the research and bookings. If not, then let your most organized friends or cousins take over once you have decided the location. The planning itself marks the beginning of a bachelorette.
3. It's also fun to plan matching outfits, cool games and dares. Usually that's taken care of by the sisters and friends, and they would know already. But if they don't, do let them know if you have something you really want to do.
4. If it's a big group, it's worth booking the activities or the popular bars and restaurants in advance. (Also, having your girls to mention that you are the bride-to-be always ensures an extra special time or goodies! *Wink*)