What is your off-duty style like?
I love comfortable clothes. If I had a choice I'd be running around in pyjamas all day…
My substitute: a loose off shoulder shirt + shorts or a short dress and some sort of denim jacket or hoodie to tie around the hip, in case it's getting cold. And I always wear big earrings no matter what I'm wearing.
Tell us 3 things about you nobody knows…
I love to write and wanted to become a war correspondent and stand up for Women's Rights in the Middle East. I started to learn Arabic when I was 14 and after finishing school studied politics and social science in Germany + did an internship in Israel/Palestine.
I love everything mystery, supernatural and conspiracy. I can sleep best with a scary ghost or monster story in the night.
I received musical, singing and acting training but I feel like I'm too self-critical to work in that field (yet).
Tell us the secret to your beautiful Instagram feed!
Concentrating on an actual theme that is authentic to you and represents who you are, I'm working on this myself at the moment, cause it's really hard for me to be vulnerable online. Visually: using the right colors and editing your pictures properly! I'm launching something soon for people and small brands to easily improve their Instagram game.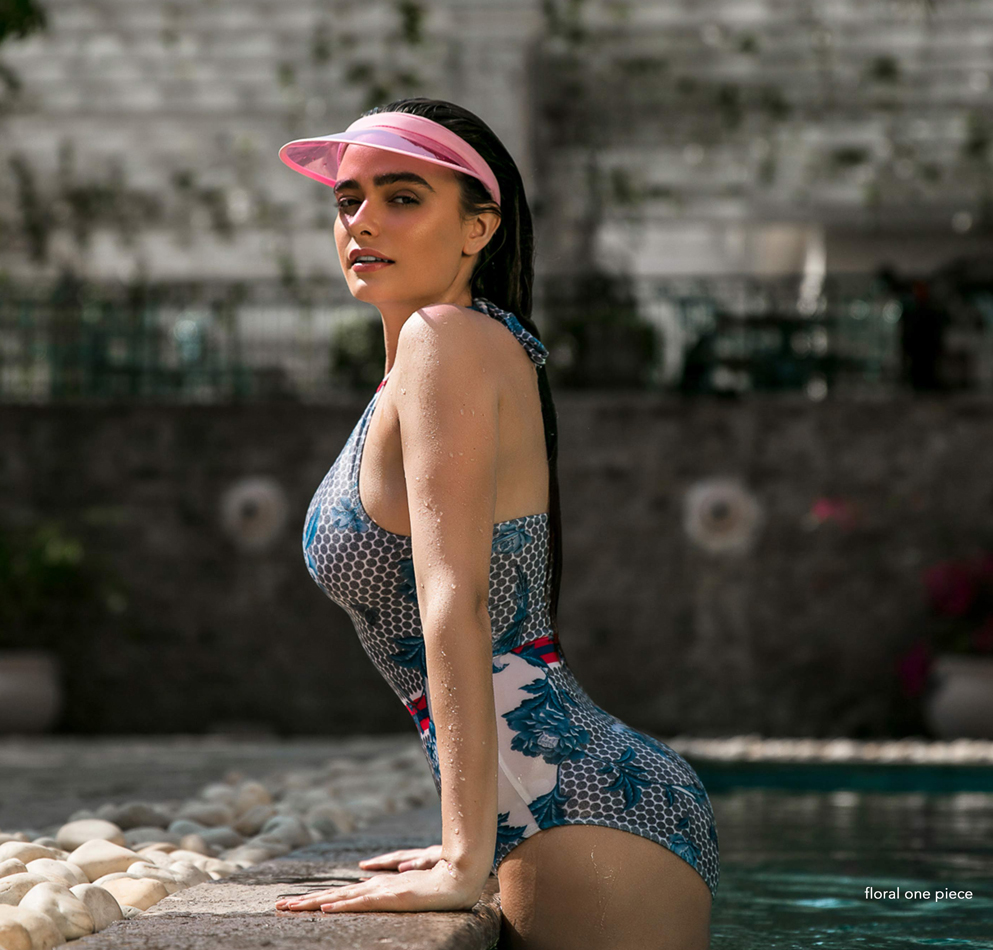 Your favourite restaurant in Mumbai
Souk, taj & olive are my favourites.
What song is on repeat on your playlist?
Rita Ora-your song.
One thing you love and one thing you hate about India?
Love:flipflop weather & people's attitude to having a drink for lunch during the week
Hate: all the garbage in the ocean and cities.
A celebrities who's wardrobe you would love to steal?
I'm going a bit old school here: def Kim k or Jennifer Lopez.
A trend you are currently obsessed with?
Instagram's animated GIFs!
Your favourite account on Instagram right now?
@saltinourhair and @travel_inhershoes- both travel blogs.