It ain't a perfect date if it ain't at a perfect location. We bring you 10 perfect date-worth hotspots from all the world where you can have a blissful, romantic evening with your SO.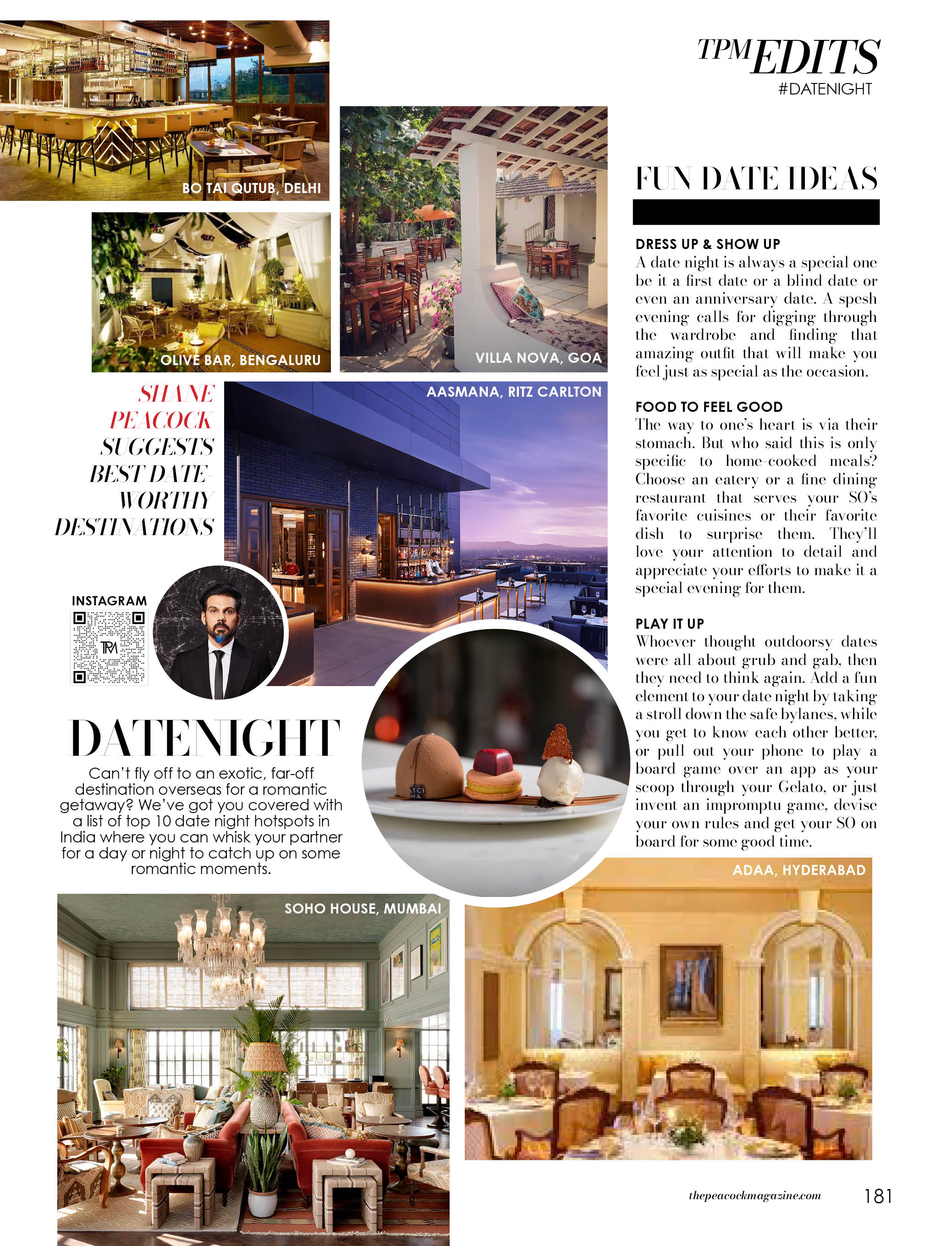 Can't fly off to an exotic, far-off destination overseas for a romantic getaway? We've got you covered with a list of top 10 date night hotspots in India where you can whisk your partner for a day or night to catch up on some romantic moments.
FUN DATE IDEAS –
DRESS UP & SHOW UP
A date night is always a special one be it a first date or a blind date or even an anniversary date. A spesh evening calls for digging through the wardrobe and finding that amazing outfit that will make you feel just as special as the occasion.
FOOD TO FEEL GOOD
The way to one's heart is via their stomach. But who said this is only specific to home-cooked meals?! Choose an eatery or a fine dining restaurant that serves your SO's favorite cuisines or their favorite dish to surprise them. They'll love your attention to detail and appreciate your efforts to make it a special evening for them.
PLAY IT UP
Whoever thought outdoorsy dates were all about grub and gab, then they need to think again. Add a fun element to your date night by taking a stroll down the safe bylanes while your get to know each other better, or pull out your phone to play a board game over an app as your scoop through your Gelato, or just invent an impromptu game, devise your own rules and get your SO on board for some good time.