Being a bridesmaid lets you push your fashion horizon and have fun with your style. The room for experiment allows you to adorn silhouettes with unconventional cuts, styles and colours. Speaking of silhouette options – interspersing ethnic elements with edgy ensembles will work like a charm. Making bold choices with calculated amount of risk is what fashion is all about – that and a whole lot of confidence. Here's a list of ideas to adapt for the next time you take on the role of a bridesmaid.
1) Pair your lehengas with cropped tops and gowns with ruffle/feather details – offset your look with statement jewellery.  Encompassment of heirloom bijoux's like dainty bracelets, rings, shoulder dusters, precious stone necklaces will make it eccentric.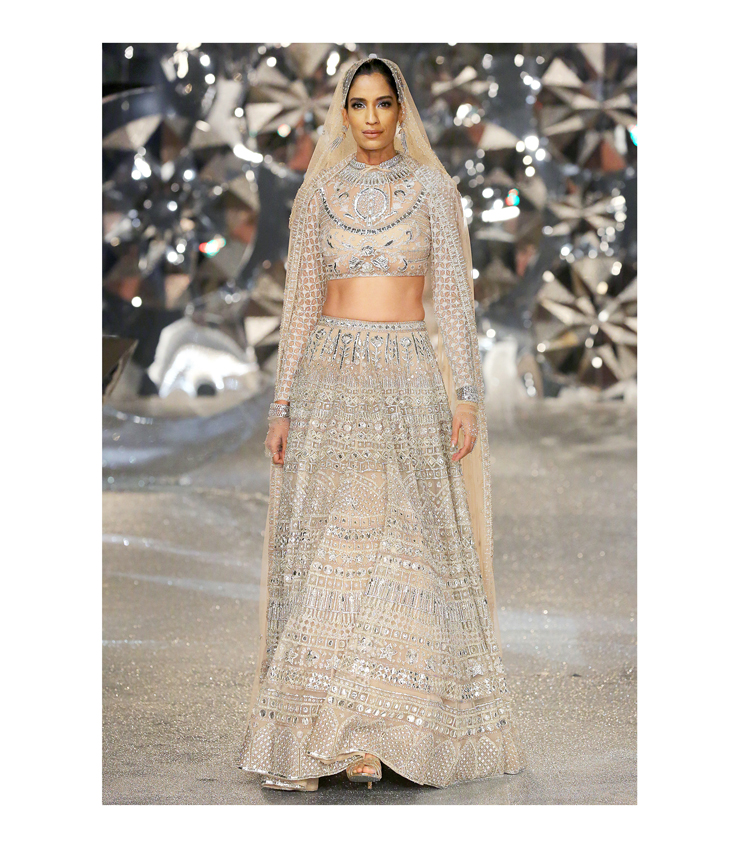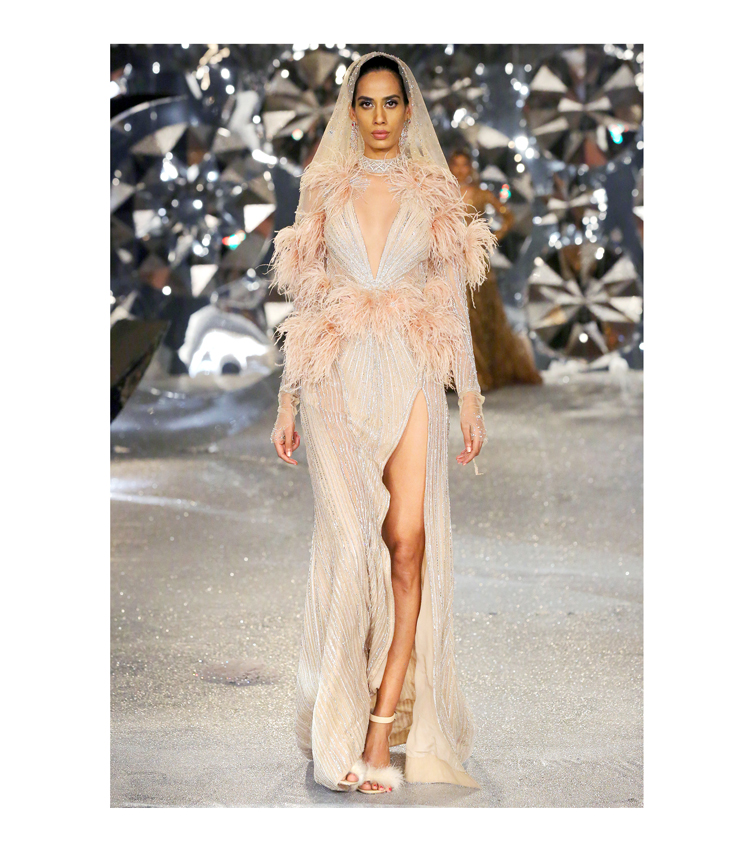 2) Play with the length of your skirt, sweeping trails add unparalleled opulence to your garment. Ditch the accustomed dupatta and punctuate your ensemble with a breezy cape that's functional yet trendy. Try hybrid silhouettes like an embellished asymmetrical top paired with a sheer embroidered pant to make a fashion forward statement.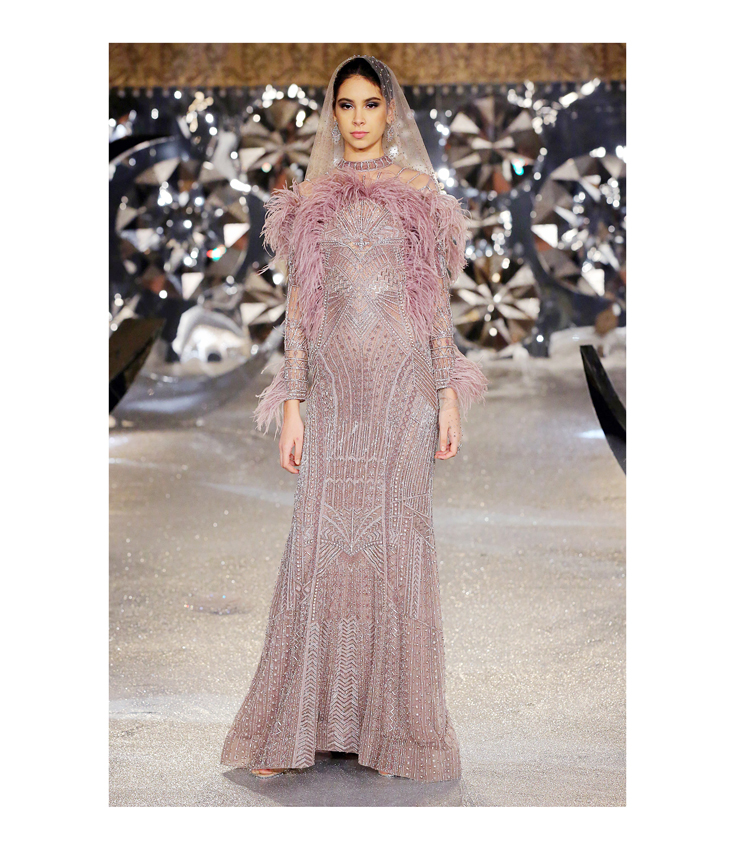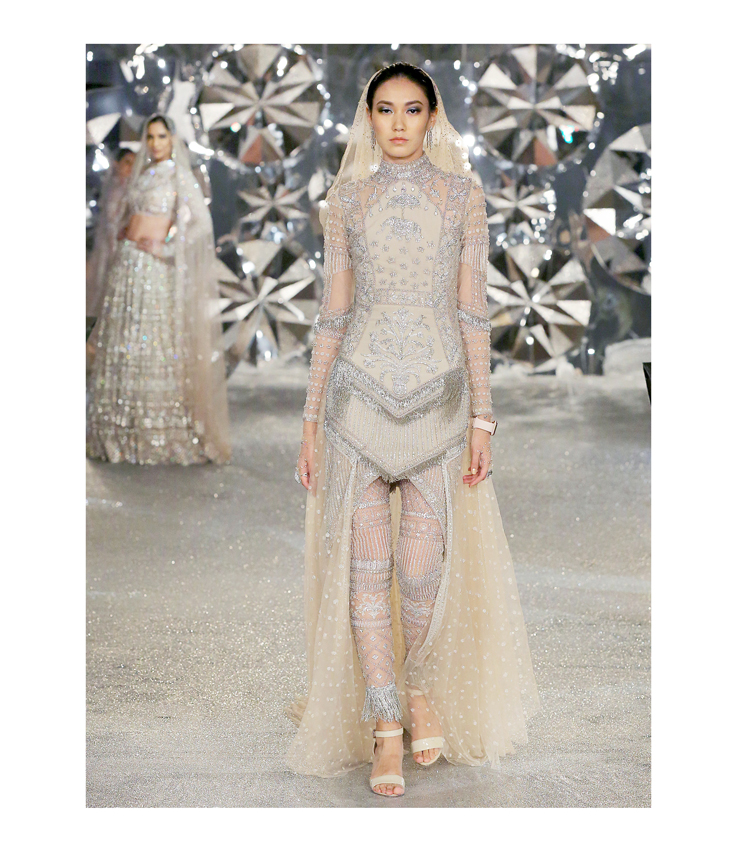 3) Pack a punch of colours to your garment; be audacious with your choice. Whether you're tilting towards bright hues or pastels, strike a balance by working all sides of the colour wheel simultaneously.  If you're opting for a pastel lehenga, make sure you add a pop of colour in your dupatta or as a border. Unless, your lehenga shade is stark, try implementing soft colours through embroidery.