How fair is it to lose individuality in the quest of staying relevant? The question was often un-answered. With a wave around the world, regarding 'gender neutrality' in fashion, the answer is finally arising on the surface. Although, it still has to gain perspective in the Indian fashion scenario. To grasp a change of this magnitude, one has to be able to understand the theory behind it. In simpler words – blurring the line between how a gender is supposed to dress, because isn't that the most liberating thing that can happen to you? For girls to be able to rock a tie with a pantsuit and for boys to deck-up in millennial pink without the eye-rolls. Recently, at the 61st edition of the prestigious Cannes Film Festival, which happens every year at the French Riviera, the spectators saw an unusual walk at the red-carpet. The rule-bender was actress Kristen Stewart, Hollywood's self-proclaimed ambassador for gender fluid fashion. The Twilight star has been a Cannes red-carpet regular, but this one instance definitely stands apart. Stewart walked half the red carpet and decided to take of her high-heeled shoes, and stomped bare-feet for the better half. After making such an impactful statement, the starlet had this to say, "If you're not asking guys to wear heels and a dress then you can't ask me either." She stood by her statement and was seen dressed in androgynous clothing for her next appearance.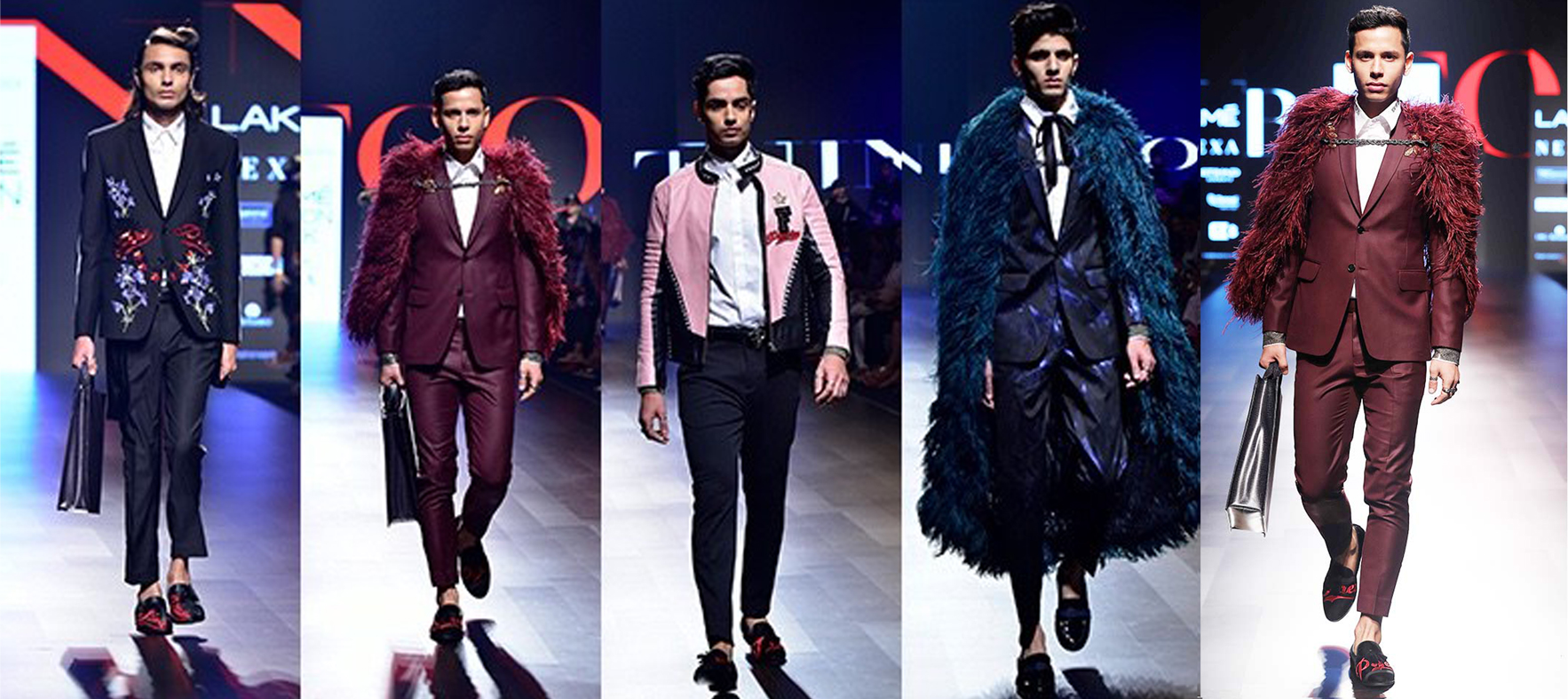 Speaking of androgynous clothing, at a similar platform for the same festival, actress Huma Qureshi was seen wearing a bejeweled pantsuit that had an extra trail attached from the shoulder. The couture designed by Falguni Shane Peacock had elements that broke norms of conventional dressing by aligning components from both genders. The garment had feminine elements like the fragile cape attached at the back inscribed with refined embroidery defining the silhouette and it was all balanced with the sharp cut given to the pantsuit. Making it look sleek, strong and edgy. The designers have been serving collections that are reformulating the accustomed fashion ideologies by breaking-out of the pattern. With their recent stint at the Lakme Fashion week, where they showcased their men's wear line, served as an ode to changing times and evolving fashion. The collection had men walking in marsala and metallic suits with faux fur details on the shoulder and collar along with stark slogan embroidery across the panels. There were no fixed rules, and that was sealed when actress Sonakshi Sinha strutted down the runway in a blazer designed ideally for men.
We reached out to Manish Mishra, fashion editor at DNA for his insight on gender fluid fashion. Read his comment below.
1) What is your take on gender fluid fashion?
Gender fluid clothing is nothing new. Designer Jean Paul Gaultier in his 1984 collection titled, 'And God Created Man' reinterpreted the man skirt. Riccardo Tisci (formerly at Givenchy) has been the longest proponent of the kilt for men. Last year, Thom Browne at Paris Fashion Week reignited the man skirt in an array of formats – mini, midi and pleated. Alessandro Michele has been penning an encyclopedia on androgyny at Gucci by sending out men in pussy-bow blouses and ruffles and he went on to feature Hari Nef (an American actress and also a transgender woman) in the label's Bloom campaign. I think this collective androgynous force should be welcomed and explored even more so that our minds our resensitised to a refreshing way of looking at things. It's high time when we got rid of the pre-existing notions of 'should-bes' and 'shouldn't-bes' in sartorial domains.
2) We see a lot of it in the west? How relevant do you think it is in India?
Traditionally, India has always embraced androgyny with men in our villages draping dhoti in different styles. Of late, actors like Ranveer Singh have taken the torch ahead with their fun and sporty take on androgyny. The style hooligan wore a man skirt to a GQ bash where most men stuck to the tried-and-tested suits. However, we need more icons like him to inspire others to embrace the gender-fluid clothing.